Entertainment
Lisa Wu Suffered Divorce From An Initially Blessed Married Life; Keeping In Touch For Kids?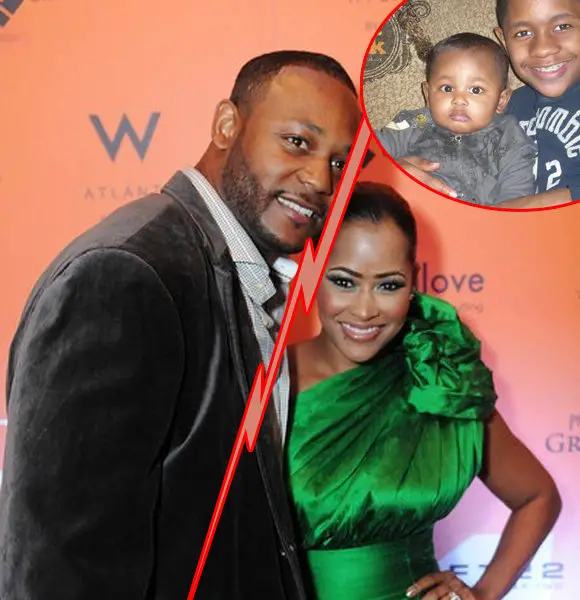 When things are going good and smooth for you and all of a sudden you hit a rock, and things go downhill, it hurts. The same can be said about famous American television personality, Lisa Wu.
Lisa was initially in a happy married life with her husband and her kids, but then she got divorced with her husband. However, the question remains; is she still in touch with her ex and are her children the reason for the connection between them? Let us find out. But first, let us see through her marital life.
Lisa: Her Married Life, Kids, and The Divorce.
Fans who know about the personal life of Lisa might know for sure that she was once married to former American football linebacker, Edgerton Hartwell. The couple got married back in 2005 and share a son together, Edgerton Hartwell Jr. But following some undisclosed reasons, the two split in 2011.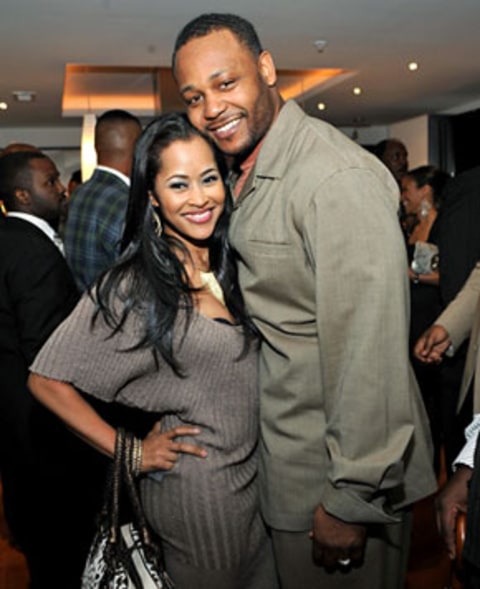 Caption: Lisa and Ed Hartwell split back in 2011. 
Photo Credit: usmagazine.com
While some said the reason for their split was their financial struggle, Lisa denied those rumors in her statement which said,
"Sadly. We are separated but would NEVER be over money, That is so far from the truth. Wish people could respect people's privacy during times like these."
Apparently, she did not want people to speculate anything that is not the truth and wanted to have some time alone with her life.
But, following his split with Lisa, Ed moved on in his life and married Keyshia Knight Pulliam. While all this was happening, Lisa and Ed were trying to make things good for them, not for a case of reconciliation, but for the sake of their son.
It is usually very hard for a pair to get back again after a split but Lisa and Ed showed that could happen for the sake of children. However, being co-parents and loving the kid equally, things headed in the right direction for the former couple.
Lisa then said that she was blindsided by the news of Ed marrying and she heard it from none other than their son EJ. She told, 
"I feel some kind of way that I had to find out about the situation, first being engaged to Keisha, then I had to find out about him getting married from EJ."
She also added, 
"It was disrespectful because we were best friends…You couldn't tell me or trust me to say, 'Hey, I'm about to get married'? We're better than that! And we're co-parenting, so that's a problem for me, dude. When you marry someone else, it changes the dynamics of how you deal with each other."
But then again, things became good between Pulliam and Lisa and as per Lisa,
"We are actually great. After I got it out and addressed it, it's fine. EJ's happy, that's all I care about. I was disappointed, but life moves on."
"We will probably end up being like Bruce Willis and Demi Moore and their situation, you know how you blend?"
 As per reports, Pulliam loves EJ, and we know there can only be one mother for EJ, and that is Lisa. On this, Pulliam said, 
"I personally don't like the term stepmom. I love EJ and let him know that he only has one mom and he receives double the love. We spend lots of quality time together and have nicknames for each other which works well for us."
Nice to know that there is peace between the two ladies.
While in the way of digging, let us inform you that Lisa was previously married to singer, songwriter Keith Sweat.  Well, they were married for a decade (1992-2002) and had two children together.  But not much revealing has been done regarding their relationship from either party.
Moreover, Pulliam and Ed had their share of ups and downs in their relationship when Ed filed for divorce after knowing that Pulliam was expecting a child. The reason Ed filed for the divorce is said to be the fact that he does not believe that the kid in Pulliam's belly is his. Ed said,
"I can't say she was unfaithful, I can say she wanted to get in vitro. I can say she wanted to do some things to make sure she got pregnant. I just want to make sure it is mine."
Born on January 23, 1973, in Inglewood, California, United States, Lisa Wu is a famous actress and an entrepreneur who is best known for her reality series, The Real Housewives of Atlanta and Hollywood Divas. She is someone who lacks no dedication and determination in her works, and as a result, she has been able to boost her finances well as her net worth of a $100 thousand shows.