Entertainment
Liz Claman Lives Fast-Paced Life With Husband Jeff Kepnes and Two Children
A former anchor of CNBC, Liz Claman, is known to her viewers as a delightful lady. The anchor of Fox Business Network show "Countdown to the Closing Bell", co-anchor of "Fox Business" and co-anchor of "After The Bell", Liz might be a familiar face among the early risers who remember her from her past spell, "Morning Call."
If you don't know, Claman, now 52, is happily married to Jeff Kepnes, an executive producer for CNN. Claman got married to Kepnes in 1999. Their wedding was considered as one of the high profile weddings at that time.
Both husband and wife are happily married for 17 years now. In spite of living a fast-paced life, they have been supporting each other at home. The couple has two children, Gabrielle (14 years) and Julian (12 years).
Being successful in their corresponding profession, both Liz and Jeff have an occupied timetable. Despite the fact, their marriage is considered as one of the prosperous marriages. You can understand their strong bond via this tweet.
In one of her interview, she gave a piece of advice to the busy moms who say they don't have enough time to balance out both office and household responsibilities.
"Make time. What could be more important than having a strong and healthy heart for your children? I will only belong to health clubs that have great baby-sitting programs. That way I bring the kids with me. Or I work out while they're asleep. If you're going to be awake and vibrant and excited about their lives then you have to do the same for yourself. It's not easy but worth the fight."
Liz thinks that her children are the driving force when she is achieving her professional goals. Not all moms feel like that. Since her successful professional career and happily married life are in a perfect harmony, we can say that she is an awesome mom.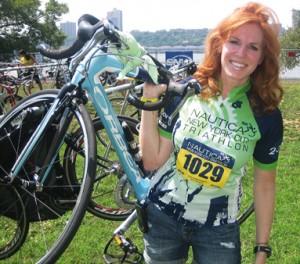 Caption: News Anchor To Race NYC Tri
Source: blogtimesunion.com
She has been phenomenal in her around two decades long professional career. She has interviewed numerous tough personas from world leaders, politicians to CEO's while trying to assess the world finance system. On top of that, she is a triathlete who achieved an impossible. In her childhood, she was diagnosed with mild scoliosis. Then, doctors told her she would never be able to be an athlete or a triathlete.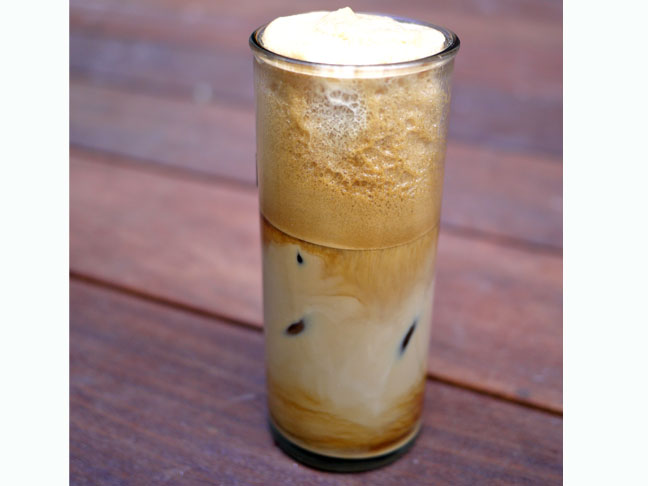 Source: momtastic.com
And here's her breakfast. Put tons of skim milk in your iced Nescafe frappe. Enjoy your morning just like Liz, complementing your skimmed iced Nescafe frappe with a whole grain waffle decorated with soy butter and dark chocolate covered almonds and plain Brazillian nuts.