Entertainment
A Look At Biannca Raines Bio; Has A Family With Boyfriend And Kids From Their Dating Affair Or Already A Married Couple?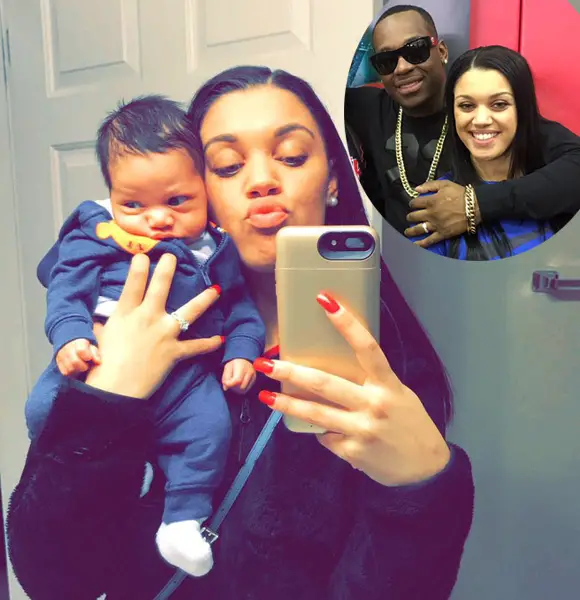 A Look At Biannca Raines Bio; Has A Family With Boyfriend And Kids From Their Dating Affair Or Already A Married Couple?
Entertainment
When YouTube personalities are posting different videos in order to get massive subscribers and views, there are some YouTube stars who are getting popular day by day. A proud mother of two, Biannca Raines is also one of the successful Youtuber who is mainly known for her reaction videos.
Like other social media stars, Biannca is also active in flaunting her personal life through social media. Her social media post has let her fans to have a look on her day to day life. If you are still not aware of who Biannca is and her personal life, then we can help you to find it out.
Biannca's Personal Life: Married, Husband or Boyfriend
The gorgeous lady Biannca not only has a successful career but also has a successful relationship. She is now happily living with her fiancé Damien Prince and their two sons DJ Prince and Kyrie Prince after several years of dating. Biannce got engaged to her longtime boyfriend Damien on November 20, 2016. If you stalk Biannca on her Instagram, you can see many pictures, and videos of her boyfriend turned fiancé DJ and their sons.
Biannca shared one of the adorable pictures of the duo on March 21, 2017. In the picture shared by her, she was seen kissing DJ. In the caption, Biancca wrote "Mr.& Mrs. Prince. "
Do you know that the duo has inked the name of their partner on their wrist? Isn't that romantic?
The full-time Youtuber Biannca has also been sharing the pictures and videos of her cute sons. On March 20, 2017, Biannca shared a super cute video clip of her sons.
Her sons and her fiancé Damien has been featured in her YouTube videos several times. In a video shared on Feb. 23, 2017, titled "Balloon Challenge With DJ," one can see Biannca with her fiancé Damien and their son DJ.
Caption: Biannca  Raines with her fiancé Damien and son DJ on Balloon Challenge.
Biannca Raines' short Wiki like Bio:
The popular Youtube star Biannca was born on March 6, 1997. She first joined social media in May 2012 by  creating her Twitter account where her first tweet was "Bad Girls Club Reunion."
At the age of 20, Biannca is engaged and is a mother of two sons. With her fiancé Damien, she has been sharing reaction videos on their joint channel called D&B Nation. Their channel has accumulated more than 2 million subscribers.
The two popular YouTube videos of the duo are "CAUGHT CHEATING ON GIRLFRIEND PRANK GONE WRONG!!!" and "Crazy SEX TAPE Prank!!!" The duo together has climbed the immense height of success with their joint YouTube channel and reaction videos.