Entertainment
Looking For Jack Maynard's Wiki and Bio?: Young Age Youtube Sensation Carving His Own Identity
Don't you think YouTube sensation Jack Maynard is a perfect vlogger? Well, he is a new Youtuber, who kicked off his brand new YouTube channel just a year ago. And within a year, he has already hit over 439k subscribers. Isn't that amazing? Are you looking for Jack Maynard's wiki and bio? If yes, you are in right place.
Jack Maynard's early life and family
Jack was born in Brighton, England in 1994. Every year he celebrates his birthday on November 23. He was born as a son to Gary, a builder, and Helen Maynard, an office worker. Jack has an elder brother Conor Maynard and younger sister Anna Maynard.
Conor is an English singer-songwriter who was the winner of MTV's Brand New for 2012 competition. His sister Anna has also appeared in some of Conor's covers on YouTube like "If I were a girl" and "Run".
Conor Maynard's "If I were a girl" cover with his sister Anna.
Caption: Jack Maynard's The Sibling Tag with his brother Conor Maynard and sister Anna Conard.
Jack first rose to prominence for his YouTube channel
"Hi, I'm Jack Maynard... 21 years old & you know there comes a time, in the early hours of the morning and you end up on the 'weird part of youtube'... Yeah... That's exactly how you've ended up here."

- His Youtube bio
Jack joined YouTube on September 19, 2015. It has barely been a year, but his self- titled channel has already hit over 439k subscribers and 17m views. He basically posts challenges, vlogs, and occasionally hilarious comedy skit videos.
Caption: Jack Maynard's mix it up the challenge with Conor Maynard, JOSH PIETERS & LP.
Do you know Jack was a personal trainer before he began his web career? He is also famous as a presenter for Made In Bristol's "The Source".
Girlfriend or die-hard fan?
You may know Coner is single as he broke up with his model girlfriend Victoria Tansey in 2015 following their two years of relationship. Well, the handsome hunk who stands tall with the height of 5'9" is now available on Tinder.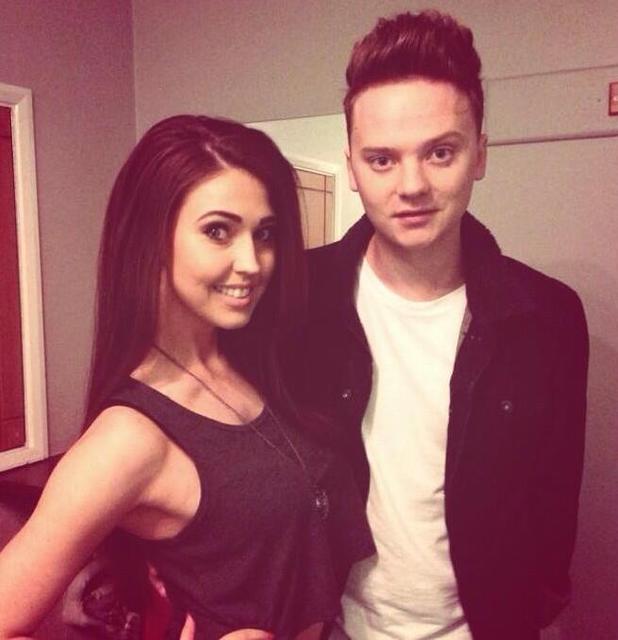 Coner Maynard with his ex-girlfriend Victoria Tansey with whom he split in 2015 (i3.cdnds.net)
Likewise, you might be curious about Jack's relationship and affairs. Unfortunately, Jack, who has allowed us to gaze at almost all aspects of his life, has kept his dating information very low-key. We can't assume Jack to be single after all he is a perfect vlogger material who is fit, funny and attractive.
If you have followed Jack in his verified Twitter account, then you must have known Atlanta, @Lantieee_. Atlanta seems to be stalking Jack and often acts like his girlfriend. Is she his fan or a girlfriend?
When im this hungover I need a girlfriend to play with my hair and tell me it's going to be okay.

— Jack Maynard (@Jack_Maynard23) October 3, 2015
It smells something fishy, don't you think so?
Jack Maynard is also active on Instagram with around 275k followers. He is also active on Snapchat (jackmaynard23). To achieve this kind of popularity by the age of 21 is a spectacular feat, isn't it?