Entertainment
Loren Beech Dating Again After Split with Former Boyfriend Joey? What Happened To her Recent Flame?
Breaking up with the particular person and having a fling with the other is surely not a new story. We have seen celeb couple growing in their love life and also splitting up in an emotional yet dramatic way.
This scenario is similar to the YouTube star, Loren Beech, who has been dating from the very young age. The young star dated Joey Kisluk back in the past. But after the split with the teenage star, has Loren dated someone?
There are rumors of his affair with another social media star, but what happened to her up-to-date flame? Let's dig in deeper for the facts of the dating life of Loren Beech.
After A Split With Joey, What Came About To Loren's Dating Life?
Loren Beech is very famous among youngsters, in particular on the social media platforms like Instagram, YouTube and YouNow. Along with her engaging social videos and snaps, her dating life is well-known as well.
Talking about Loren's relationship, the beautiful star dated Joey Kisluk in the past. Their love was manifested all over the web and was also loved by many as 'Joren.' The two even had a joint Instagram account.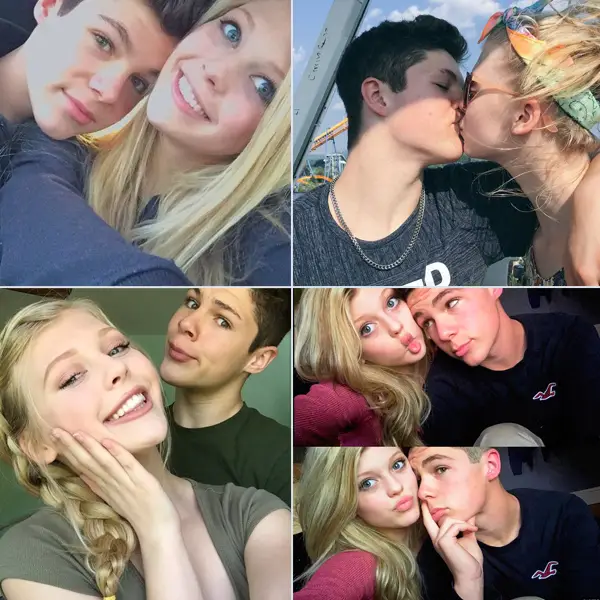 Caption: Lovable and winning pictures of Loren and Joey while the twosome was in a relationship.
Photo Credit: liverampup.com
But after dating for awhile, Loren and Joey chose to go separate ways on summer of 2016 explaining the two had become "a little more distant." They took Twitter and Instagram to convey the message to their followers.
With the news of their breakup, their fans were sad and downcast. Moreover, their joint Instagram account does not have any post right now. But soon after the split with Joey, Loren dated the Puerto Rican web star Juwany Roman, who is best known online by the name Flamingeos or Geo.
The 15 years old Loren took Instagram to share about her new love interest in September 2016. Their affair was going just fine for a couple of months until Flamingeos was "dictating and controlling," which became the factor to bring some highs and lows in their relationship.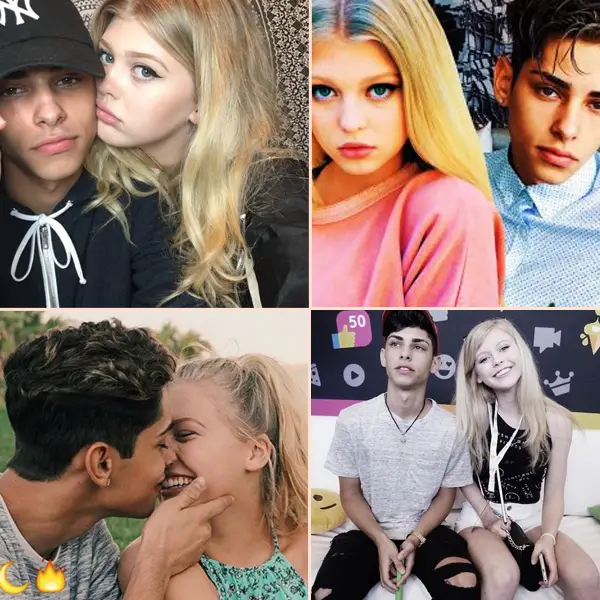 Caption: After the split with Joey, Loren dated Flamingeos for a couple of months. 
Photo Credit: liverampup.com
Loren took to Twitter to share the news, and also went live on YouNow to explain the reason. Additionally, a few weeks before the breakup; Flamingeos was involved in a physical fight which involved the police. Moreover, he was accused of leaking BabyAriel's secret Instagram.
geo and I are no longer together. thank you guys for understanding x???? sorry to anyone who is hurt by this but it's for the best. love you??

— loren gray (@beechloren02) November 3, 2016
Well, the whirlwind romance ended in a dramatic way!
But after her public relationships and breakups, has she been able to collect her scattered thoughts, and ready to move on again? Probably not for now!
This model has always been open about her relationship, but as of now, it seems that she is not ready for another heart break.
Born on April 19, 2002, Loren Beech is a Pennsylvania native. She is famous for the Musical.ly account Lorengray. She joined Twitter in March 2013 and signed up YouNow in June 2014, and has been able to make millions of followers in her different social accounts.
Loren was earned award nominations at the People's Choice Awards, the VMAs, and the Teen Choice Awards in 2016. Moreover, she has been featured in the magazines like Teen Vogue and Seventeen.
We wish the beautiful and talented personality attains a great height of success shortly!