Entertainment
Is Lori Alan Married? The Actress Stays Mum About Possible Husband
Is Lori Alan Married? The Actress Stays Mum About Possible Husband Well, same is the case with the American actress Lori Alan. The 51-year-old actress, who provides her voice to Pearl Krabs in the animated TV Series 'Spongebob' is always mum about her possible married life. So, with the ascending number of her age, the queries for her marriage status have been buzzing amid her followers.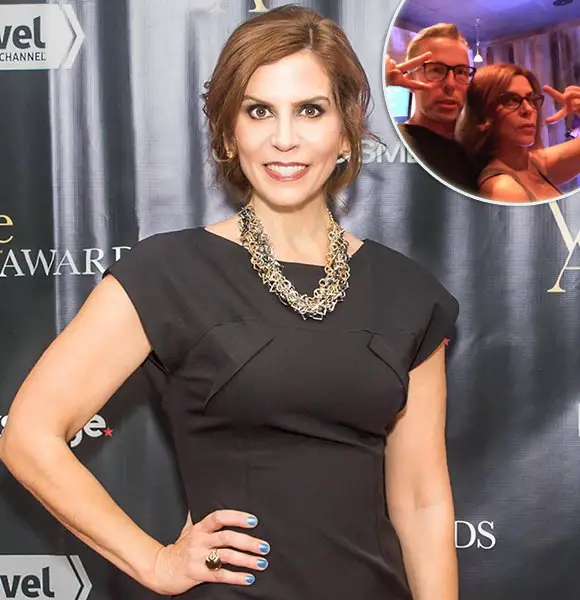 Being a celebrity may seem like a treat, but the celebs themselves only know the real pressure of stardom. Even their privacy is at stake, as their fans aspire to know the personal life of their favorite celebrity. But many celebrities keep their personal life private in order to prevent unnecessary attention.
American actress Lori Alan, who provides her voice to Pearl Krabs in the animated TV Series 'Spongebob,' is among those who prefer remaining low-key; she takes the sideways when it comes to opening up about her possible married life.
But with the ascending age of the actress, the queries regarding her marital status raised among the fans. So, let's dwell on the love-life of this actress to find out the truth regarding her marital status!
Lori Alan's Elusive Love-life: Does She have a Husband?
The voice-over actress Lori Alan has always been close-lipped about her life behind the cameras, and after inspecting Lori's personal life in all possible ways, conclusions have been drawn that she remains unmarried till this date. 
However, on March 12, 2017, Lori uploaded a selfie with personal brand strategist Jonathan Tilley, depicting him to be her VOBoyfriend, which was perceived to be a hint of her dating life.
Caption: Lori Alan with Jonathan Tilley together on a picture shared by Lori on March 12, 2017.
Photo Credit: Lori Alan's Twitter
Moreover, she even revealed in the comment section that her mother thinks that they are soon getting married, to which Jonathan replied with a laugh in the comment.
Although the situation seems to be hinting towards a dating affair, neither of the involved parties have come forth with a confirmation, leading the matter to linger in mystery!
However, through some sources, it came to the light that Lori once went through a distressing love-life. She was dumped by her partner, who she thought to be her true love. But that grief was the entity that inspired her to make her musical comedy "Do The Voice."
Talking about how her idea came for the production in an interview with AXS, in September 2017, Lori revealed about her past break up; saying,
 "It (the movie) came after a horrendous breakup and a year of loss and grief. I had lost my dog, almost lost my house and lost who I thought was the love of my life all in the same year. It was so traumatizing that it made me begin to question and doubt whether I was still relevant. I always knew the voice stuff was there but I was on this weird autopilot after all this grief. That's when I had this idea: let's talk about relevancy.
Similarly, she added that the grief made her stronger. Lori uttered,
"I thought I was broken from the whole experience I went through. I was severely bent but I was not broken. If anything, I came out of it stronger. Whatever heartbreak or hardship you went through, it doesn't define who you are."
Previously in 2013, Dave York, a comedian, asked Lori what her favorite part of the NFL Sundays was, and surprisingly, Lori said that she loved watching her boyfriend during the NFL Sundays. Well, her reply was bright enough to spot that she had a boyfriend back in 2013, but that did not reveal who she was in a relationship with!
Though Lori is not open about her family and her personal life, she fails to swerve from the captivation of social media. Earlier in December 2016, Lori shared a lovely picture with her mother on her Instagram account, simultaneously wishing a Merry Christmas to all her well-wishers. 
She even took the picture to her twitter and captioned it, 
From me and my mommy… Merry Christmas to all, and to all a good night! May you find comfort and peace the rest of this holiday season #LoveTheOnesYou'reWith .
Lori, who seems to be very close to her mother, shares a beautiful bond with her furry hound "Sir Philip Bumble Pickle Pants" as well. She frequently updates about Sir Philip on her Instagram account and raises her voice for animal protection.
Lori is the member of the 'Pickle Pants Dog Rescue' in Los Angeles and also a supporter of the 'Farm Animal Rights Movement,' that works to end the use of animals as food. Justifiably, Lori has shared many pictures on Instagram which can show her love towards animals. 
Besides the work as an activist, Lori is known for her voice over in the famous movies like 'Boys on the Side,' 'Despicable Me 2,' 'Despicable Me 3,' and 'WALL-E.' She has also appeared in 'Father of the Bride Part II,' 'Cloudy with a Chance of Meatballs,' 'Toy Story 3' and 'Monsters University.'
Likewise, her voice can be heard in TV series like 'SpongeBob SquarePants,' 'Henry Hugglemonster,' 'Fantastic Four' and 'Rick & Steve: The Happiest Gay Couple in All the World.'  
Moreover, Lori has made an appearance in TV series like 'Fantastic Four,' 'Desperate Housewives,' 'Toy Story Of Terror,'The Closer,' and 'The League.' She has also garnered her acting credits through the movies, namely 'The Fluffer,' 'Toy Story 3,' 'Boys On The Side,' 'Girl with Attitude,' and 'Father Of The Bride.'
Lori, whose voice is highly recognized in the entertainment world, has earned an accountable fortune for herself, that is reflected in her net worth that dwells over to $6 million.
Think we're missing something? Do let us know in the comment section below!