Entertainment
Lori Allen And Her Blissful Married Life With Partner Husband And Children They Both Share
The television host of Say Yes To the Dress, Lori Allen has already said "Yes" to her dress and shared "I Dos" with the love of her life. Not only is she married but also she also shares a family with her loving husband.
It is often hard to handle profession, motherhood and the role of a loving wife at the same time but Lori Allen seems to have pulled off the task gracefully as she still has undivided support from her husband and children.
Blissful Married Life With Partner, Fights Cancer
Lori Allen, age 58, has been married for a long time now and is still going strong with her marital relationship. Lori was dating her man Eddie and was looking forward to tying the nuptial knot when she in her senior year of the college.
Not long after, Lori exchanged the marriage vows with her love from college in 1979, and that is the moment she secured herself a happy married life. Lori and her husband Eddie have been married for over three decades, 38 years in total to be exact and the couple is still going strong.
Lori has two children from her marriage with husband Eddie, son Cory, and daughter Mollie Allen. Mollie currently works for Mohawk Flooring and is effectively working for breast cancer awareness as her mother Lori was once also a victim of breast cancer.
Lori got rid of cancer after agreeing to go through Lumpectomy, and she is fine now.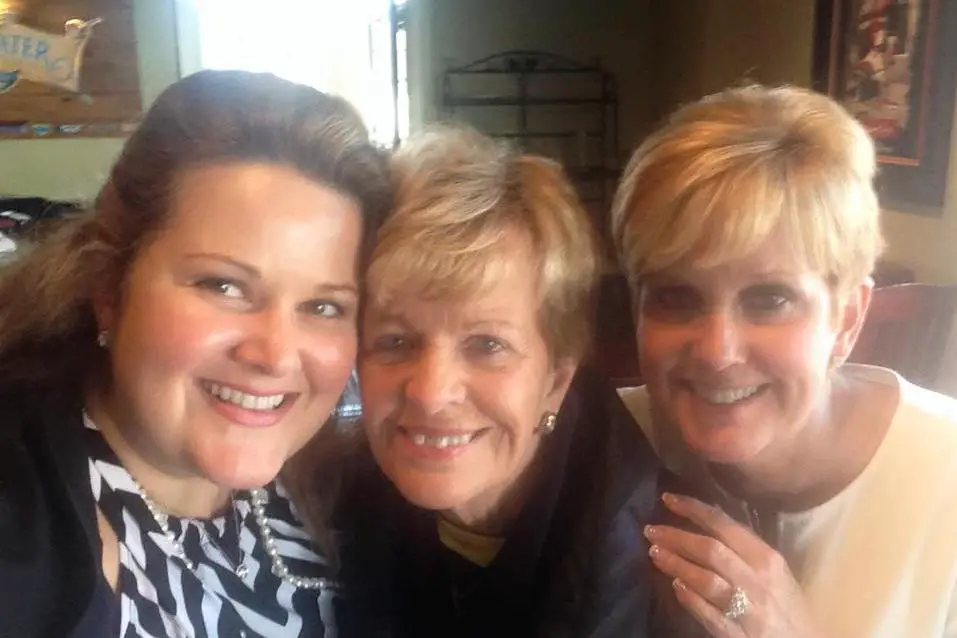 Lori Allen with mother Carroll and daughter Mollie Allen (Photo: tlc.com)
On the other hand, Lori's eldest son Cory is a married man as he has been married to a girl named Rebecca also known by the name Becca on December of 2016 .and as we can expect, the dress for the ceremony was designed by Lori herself.
Now, with a daughter-in-law added, Lori has a family of five and is undoubtedly happy with it.
Partners With Husband, Fights Cancer
With the dreams of becoming the largest bridal store in Georgia, Lori Allen has undoubtedly come a long way from home and has achieved her dream. However, having a prolific career is not the only that suffices a person in life and Lori is one lucky person to have it all.
Right after her graduation, Lori partnered with her husband and took steps to fulfill her dreams. The couple who were inseparable from the beginning of their relationship founded a store with hopes of fulfilling her dreams with support form her husband. Lori opened a top-notch bridal store 'Bridals by Lori' which she managed to keep running till this date.
Even at this age, Lori is showing the strength and energy of life usually seen in teenagers. She is unequivocally focusing on providing excellent service to the brides and grooms to be.
However, even after all the success Lori and her husband have tasted, the couple still has not disclosed their salary or the massive net worth they might be holding back. Either way, she is happy and so are her fans and customers.
It was, however, a challenge to raise children for Lori as she was a working mother but with sheer determination, Lori managed to raise her children well and maintained stability with husband and the profession they both hold.