Entertainment
Gay Dancer Louie Spence Reveals Husband/Partner Rare Details!
Professional dancer, Louie Spence rose to fame after starring in the Sky 1's dance show, Pineapple Dance Studios. A veteran in the dancing field, Louie has also been urging his career as a reality star appearing in shows like Dancing on Ice, Celebrity Big Brother, and The Jump. An openly gay man, Louie leads a romantic married life with his husband. The couple keeps their personal life low-key but Louie shares some intimate details of his marriage.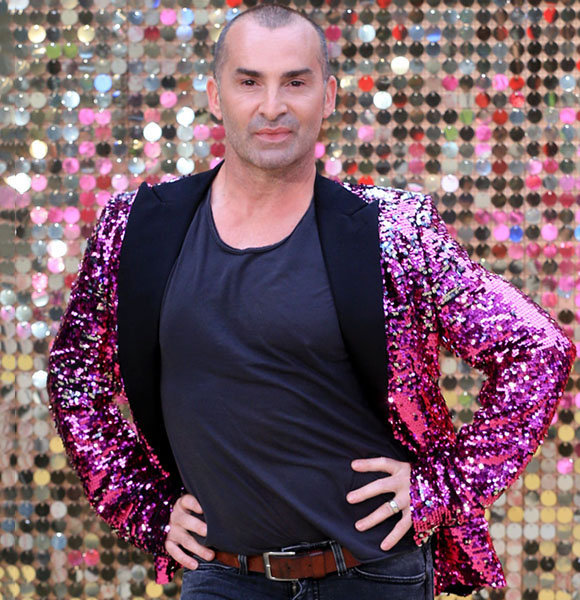 Professional dancer Louie Spence has created a name for himself after appearing in Sky 1's dance show Pineapple Dance Studios. Apart from that, Dancing on Ice, Celebrity Big Brother, and The Jump are among his famous television appearances. 
Along with his glamorous career, Spence, who is openly gay, has a beautiful marital life with his husband. Although the dancer has shed light on his marital life, there are many aspects that the pair still likes to keep under wraps. 
Is Louie Spence Happily Married With His Partner?
Spence has been married to Leto Fernandez since 2009, but he has not shared much about his partner. But, we know that they met at a bar in 2001, when Australian choreographer Jason Gardiner, who worked on Dancing on Ice, played cupid and linked them.
After his hubby proposed to him for marriage with a beautiful poem on their seventh anniversary, the pair got engaged. 
Although not being a big supporter of marriage, the 52-year-old choreographer married his partner in 2009. Spence has previously stated that his hubby is a quiet individual, yet he completes him.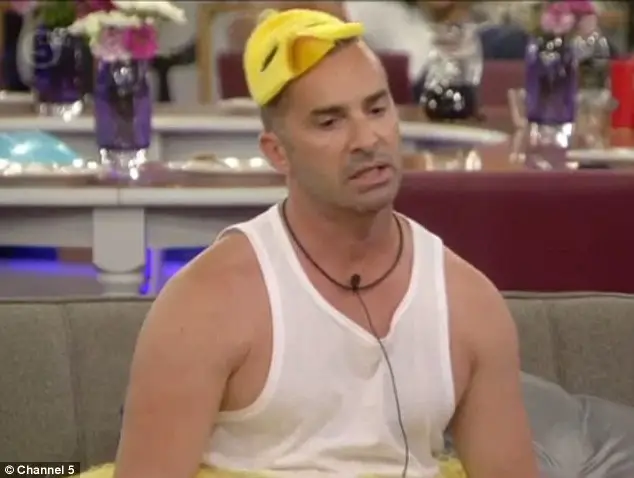 Louie Spence on the sets of Celebrity Big Brother in 2013 (Photo: DailyMail.co.uk)
The professional dancer even joked that his hubby couldn't stand him socializing with his friends and coworkers. However, what counts is that they are still a good match and are happy with each other.
They had previously stated their desire to adopt a kid, but they have not been able to do it due to their hectic schedules. They are presently residing in the flat they jointly own and are content with their married life.
Kissed A Girl At 12? More About His Childhood And Family 
When the English dancer's career and, of course, his personal affairs were less well-known to the public, he claimed to have kissed a girl at the age of 12. In a 2012 interview with New magazine, he also joked that the girl tasted like digestive biscuits.
But, on a more serious note, he was not interested in a love affair with the opposite sex since then and had no intention of marrying in the foreseeable future as well. 
Aside from this childhood tale, he grew up in Braintree, Essex, where he was mainly raised by his mother and two older sisters. On Saturday mornings, he and his siblings went to the neighborhood Doreen Cliff dance class. 
Spence, who was always close to his mother until she died, shared that his sexuality was not kept secret from his mother. He said she had known he was gay since he was five years old.
In a letter to the choreographer after he came out as gay at the age of 19, she said,  
"I knew long before you knew"
Also, an interesting fact about his family is that Lotan Carter, his nephew, is a reality star who was part of the reality TV show Big Brother.
And, for those curious about Louie Spence's net worth, looking at his successful career as a professional dancer, choreographer, and TV personality, his net worth must be over $2 million.