Entertainment
Louise Hay Not Getting Married Again? Focuses On Career After Giving Away Her Daughter And Being Left By Husband!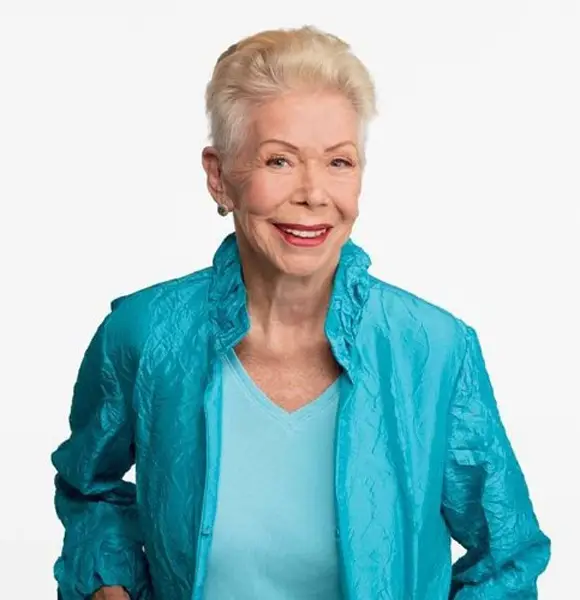 Not everyone prefers a relationship with loved ones; some tend to love their work over anybody else.
Belonging to the same category is a famously known Motivational Author- Louise Hay. Having had parted her ways from her husband and giving away her daughter long ago, Louise seems to be embarrassing her work over anything else. What is Louise up to these days? Has she spared a  thought about getting married for the second time? Let's find out.
Fragile Memories, Parted ways with Daughter and Husband:
When you have gone through a rough childhood, and the struggle was real, it will always be difficult growing up since the memories reside somewhere in the back of your mind and haunt you time and again.
Louise Hay has had a childhood; one can never imagine going through it. She was born in a family with a poor economic condition, which included her brutal stepfatherAfterward was violence in and out of her house.
Louise reported she was raped when she was just 5. She also had to drop out from her high school, ten years from then, as she got pregnant. Louise gave birth to a daughter on her 16th birthday and immediately gave her away for adoption since she wasn't in the state to take care of her. 
Afterward in, 1994, She got married to Andrew Hay, an English businessman, they both enjoyed married life for fourteen years and parted ways without even starting a family. The couple didn't reveal the cause for their divorce. 
Loise,90, now is dedicated towards her career and she doesn't seem to have any plans on getting married.
Louise's journey to success!
Louise started struggling earlier from her childhood, she reportedly worked as a servant in Chicago and later moved to New York in 1950 where she changed her name and began her modeling career working with the renowned fashion designers: Bill Blass, Oleg Cassini, and Pauline Trigère.
However, in 1970 Louise found a Church of Religious Science, where she attended few meetings and later began her training in the Ministerial program. She ended up becoming a popular speaker at the church where people came seeking Louise for receiving counseling from her. She flourished in her work and ended up making counseling her career.
She even traveled throughout the United States facilitating workshops and delivering workshops on loving and healing our lives.
Here's the video on how to heal our life.
Caption: Louise sharing her thoughts on how to heal one's life, in an interview published on 9 September 2013.
She also inspires people with her motivational quotes, Here's a glimpse of her quote.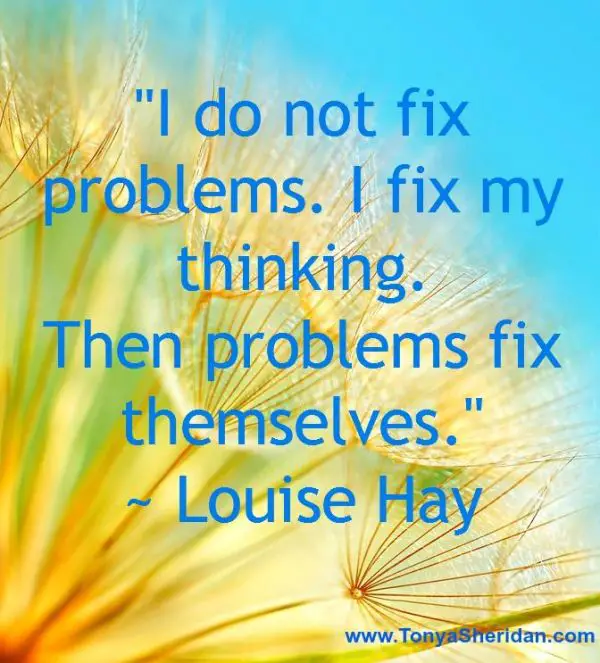 Caption: Louise Hay's famous quote.
Photo Credit: Pinterest.com
She is also someone who fought cancer and won the battle in just six months time, applying her philosophies in her life. An alternative to surgery and drugs being an affirmation, visualization, nutritional cleansing, psychotherapy, and meditation.
She wrote a book named 'You can Heal your life' which made its place at the NewYork's best seller list and remained there intact for 13 consecutive weeks. Furthermore, she is also the Founder of Hay House- a New Thought and self-help publisher.
With her fierce determination and dedication towards her work, Louise paved her way to the top and is very successful women at the age of 90; she has mustered a hefty amount of net worth which she is yet to reveal.
We wish her to be blessed with a happy life in the days to come while taking the opportunity to appreciate Louise for all here effort that she has vested to alter the lives of humankind positively.