Entertainment
Luca Guadagnino, A Gay Man In A Living Relationship! Who Is His Partner?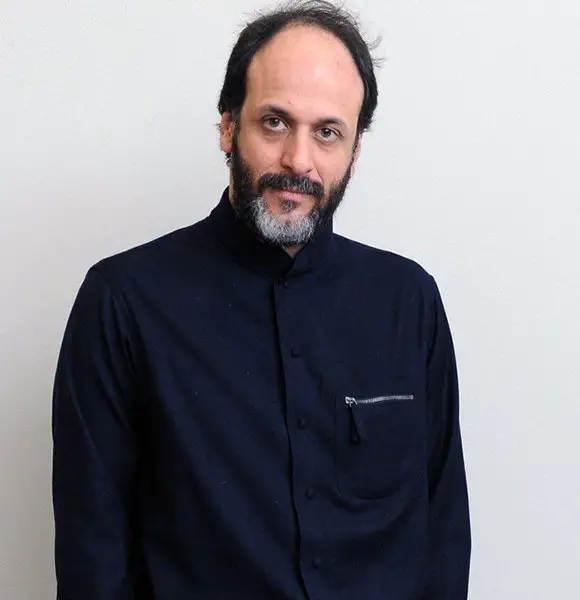 Known for maintaining privacy in dating life, acclaimed director Luca Guadagnino's gesture has not posed the satisfaction for the question mark in his/her dating life. However, recent developments in his relationship have revealed that he is in fact in a living relationship. 
Curious for more? Keep reading to find out the full story!
Luca Guadagnino Is In a Living Relationship!
Echoed most in the entertainment world, Luca Guadagnino has always been open to his gay sexual orientation but not about his relationships. The highly acclaimed director only brought the gay-themed movie, "Call Me By Your Name" but not his gay partner.
However, all that was up until now because it is discovered that the director, Luca, in fact, has a gay partner in his side. Luca gave an interview with the NY Times reporter, Dana Thomas back on August 1, 2016, where Luca gave a glimpse of his partner.
Luca is in a relationship with his gay partner for seven years and is currently living in his apartment located in17th century palazzo outside of Milan.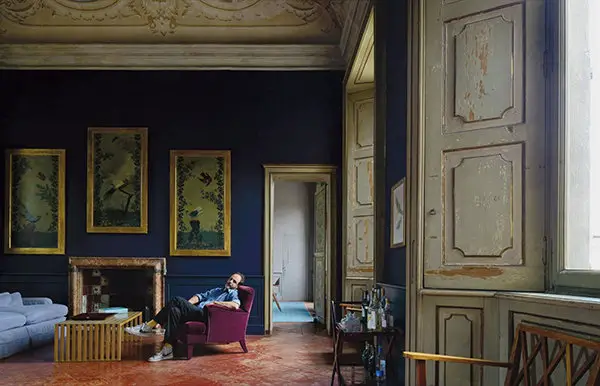 Caption - Luca Guadagnino at his apartment which he shares with his partner outside Milan
Photo Credit - nytimes
Though Luca did not disclose the identity of his partner, it was discovered that his partner is also an Italian filmmaker. But it remains confined if the duo is in a marital relationship or is just dating, as Luca prefers silence on his personal matters. Moreover, there has never been a scenario that hints Luca's married life, so it might be safe to say that Luca remains in the dating zone till this date.
However, it cannot be ruled out that Luca, who is openly a gay man, might be secretly married to his partner, terming him as his husband rather than his wife!
Luca Guadagnino's Short Bio
Luca Guadagnino was born in Palermo, Sicily, Italy back in 1971 to the Algerian mother and Italian father. Though the 46 years old spent his childhood days in Ethiopia, his family returned back to Italy in 1977.
For his formal education, Luca studied literature at the University of Palermo and graduated from the Sapienza University of Rome in the faculty of History and Critics of Cinema.
Luca, who stands at the height of 6' (1.83 m), developed his interest in cinema at the early age. The interest developed significantly that led Luca to his directorial debut through the film "The Protagonists" (1999), which was presented at the Venice Film Festival.
Among the movies he directed in his career, Luca is best known for the gay-themed movie, "Call Me by Your Name" that won the Best International Feature Film in 2017.
Luca's works earned him various awards and accolades as well, which include Gotham Independent Film Award for Best Feature Film and BIFF Award for Best Feature Film. Additionally, he was also nominated for "Golden Lion," "Grand Jury Prize" etc.
Think we're missing something? Do let us know in the comment section below!