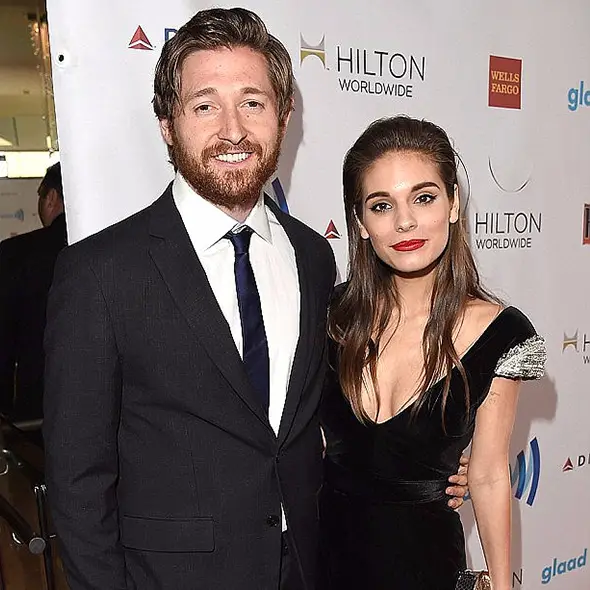 Actor Lucas Neff gave his love life another chance after a failed relationship in the past, but it ended with a divorce. Neff married his partner Caitlin Stasey in 2016 and separated in late 2020. 
Second Relationship Ends With A Divorce 
After meeting actress Caitlin Stasey in 2014, Neff's dating life again flourished when he and Stasey shared an affirmative view on politics and social affairs. The love life of both the stars bloomed, inviting the controversy of their marriage on the early month of January 2016 when the duo dropped the hints regarding their wedding through their respective social media.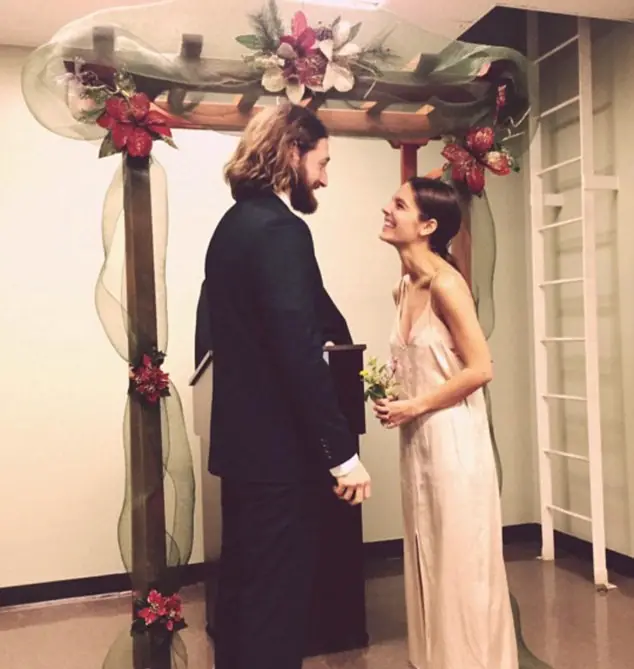 Lucas and Caitlin on their wedding day (Source- Caitlin's Instagram) 
The rumors turned out to be true when Caitlin released their wedding picture (now deleted) through Instagram on April 2016. Further, the couple got divorced in late 2020. However, the reasons behind their split remain under wraps as both of them have not spilled the beans regarding their separation. 
Caitlin Has Moved On After Her Divorce 
Looking at Caitlin's Instagram, it seems that she has now moved on from her divorce and is now relishing a happy relationship with her partner Erin. On February 14, 2021, Stasey shared a series of pictures with her lesbian partner via Instagram, and the caption read- 
I can't wait to get divorced so I can marry you.
Caitlin has always been open about her sexuality. During an interview reported by pinknews.com, she revealed the fact of liking women despite getting married- 
"I've known I was mostly gay ever since I can remember. I know it troubles many people for me to refer to myself as a lesbian considering I have a male partner. I think they gather that it trivializes the plight of the LGBTQIA community & although that could be further from the truth at this point in my life I'm trying to steer as far from labeling as possible. Compartmentalizing myself only leads to condemnation & contradiction. I'm happier being fluid and I'm happier being honest."
She further added about having no support on addressing her feelings and guiding her to the right path. She mentioned- 
"I would have vivid dreams about other women. Every night I'd drift off into this utopia of women being available to me & knowing nothing other than my desire for them. No one in my life also expressed these desires, no one in the entertainment I consumed, the books I would read, the company I kept. A lack of monumental events shaped my sexuality, masturbating in secret, telling no one, saying nothing, concealing all sexual queries or thoughts."
First Failed Relationship 
Neff's first relationship was during 2010 when he was dating his ex-girlfriend Kelly O'Sullivan. Lucas also proposed to his partner at the time after dating for nearly three years. Lucas, through accesshollywood.com, shared his excitement on getting engaged and said-
"I proposed on the beach, where we spent one of the first nights we ever spent, like talking out of nowhere.We're going to enjoy being engaged for a little while."
While at the same time Lucas had also shared about his willingness to become a dad of a child with his former fiancé, he said-
"You can't think about it's one of those things just staring you right back in the face. To be honest, I can't wait to be a dad. I hope that that's how the cookie crumbles for me. It's been the best part of the job for me, working with the baby. Parenthood terrifies me to my core. But it's just something that I think is one of the points of life to try and raise a little human being and teach them right and wrong and see them grow up I think that's special."
He further added that his then-partner Kelly also wants kids, and they're on the same page. 
Further, neither Lucas nor Kelly shared their separation details.