Entertainment
Luke Bilyk: Is He Dating With Sara Waisglass? Girlfriend or Besties?
Can two humans of opposite gender speculate to be in relation just because they spend a lot of time together?
Such a couple who likes to spend time with each other, click pictures and also share pictures on social media, but people don't know what to make out of their actual relationship are Luke Bilyk and Sara Waisglass.
Dating Girlfriend Or Gay?
The 21-years-old actor, Luke Bilyk, is suspected to have been dating the 18-years-old actress, Sara Waisglass.
Luke and Sara are the actors of an iconic series Degrassi: The next generation. The series is about the lives of teenagers at Degrassi community school. They face taboos like sex issues, teen pregnancy, date rape, racism, and other issues.
You May Also Like: Landon Liboiron Keeps Possible Girlfriend a Secret! But Does That Make Him Gay?
Luke and Sara both share a good bonding with other actors from the show. There are other young stars in the series such as Stefan Brogren, Aislinn Paul, and Melinda Shankar. Luke and Sara are spotted together more often than with other actors.
The duo has also contributed in their relationship rumors after they are seen posting photos of each other in their respective social media accounts on several occasions.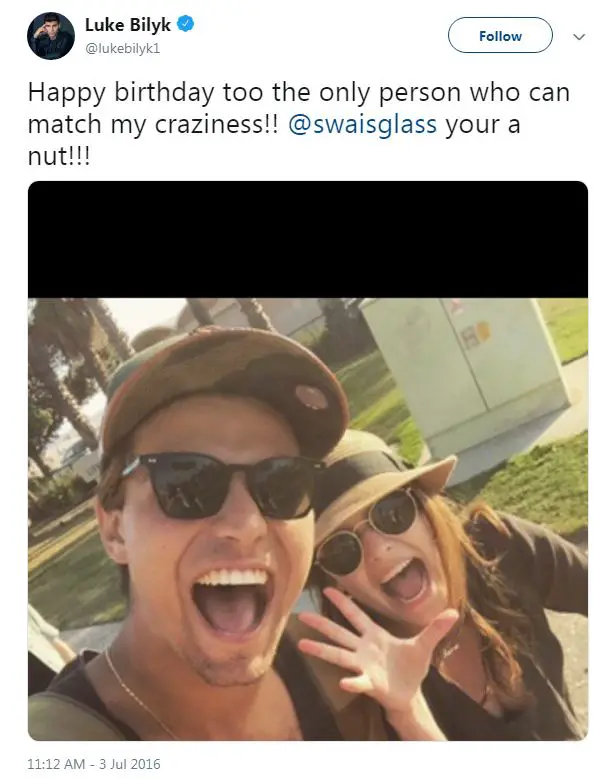 Luke Bilyk wishing Sara on her birthday. (Photo: Luke Bilyk's Twitter)
Don't Miss: Degrassi Star Olivia Scriven: Eric as On-Screen Boyfriend, Who's She Dating Off-Screen?
And Luke isn't the only one sharing the pictures. Sara reciprocates as well.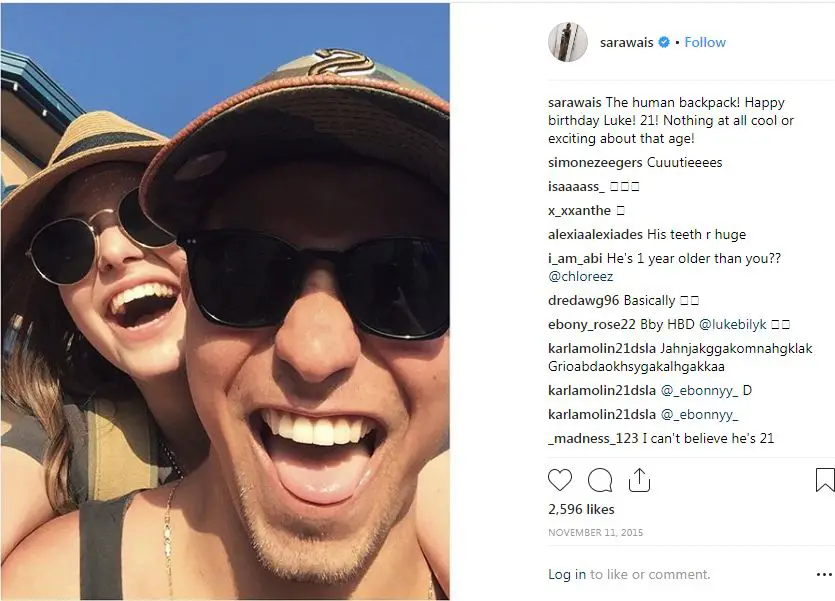 Sara Waisglass wishing Luke on his birthday. (Photo: Sara Waisglass' Instagram)
Going by the pictures, the duo definitely looks into each other. If not, they surely do share a wonderful chemistry. Though no sort of confirmation has been done by Luke, one thing's certain. He is definitely not gay, going by his previous relationship with women.
Dating History: Somebody New On The Cards?
Before Sara, Luke was linked with another Canadian actress, Jessica Tyler, back in 2010. The rumors started to surface in their mid-teen years when Luke was 15 years old, and Jessica was 16 years old. Later this beautiful teenage relationship reportedly ended and they both moved on in their respective lives.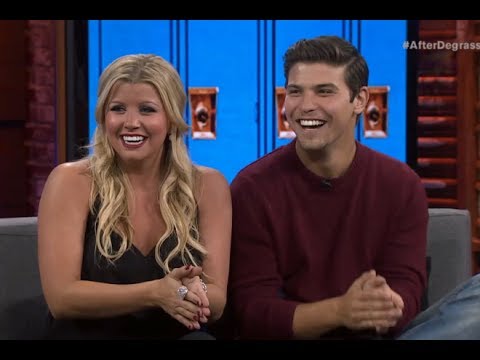 Luke with ex-girlfriend Jessica Tyler. (Photo: i.ytimg.com)
Luke, at age 24, has portrayed some memorable roles in his career. However, apart from the fame and fortune, he has also brought the rumors with his co-stars with every new project he involves himself in.
His latest rumor besides Waisglass has seen him linked with Sarah Fisher, after their movie Kiss and Cry in 2016.
Read Also: Indo-Guyanese Ethnicity Actress Melinda Shankar's Dating History: Get Acquainted to her Boyfriend and Family​​​​​​​
The duo has been spotted together on several occasions and is found making appearances on each other's social media accounts as well. Sarah's open admiration about Luke in an interview with tribute.ca in April 2017 added further fuel to the fire.
"We were almost too comfortable, because the scenes where we're not supposed to know each other well as if we've just met, were very hard for us to do. There's no one else in this world who could have played John (Carley's boyfriend) other than Luke Bilyk ."
However, no sort of confirmation has been provided by Luke regarding his dating status, leaving his fans confused whether its Sara or Sarah that he is dating.
Luke's Short Bio:
With Canadian nationality, Luke Bilyk was born on November 10, 1994. Luke is best known for his role on the hit television series Degrassi: The Next Generation.
He has also featured in numerous films including Bruce McDonald's Hellions (2015), Adams testament (2016), Hellions (2015) and The cycle of broken grace (2013).