Entertainment
Luke Mitchell Wedding in 2013: Girlfriend of Four Years Turned Wife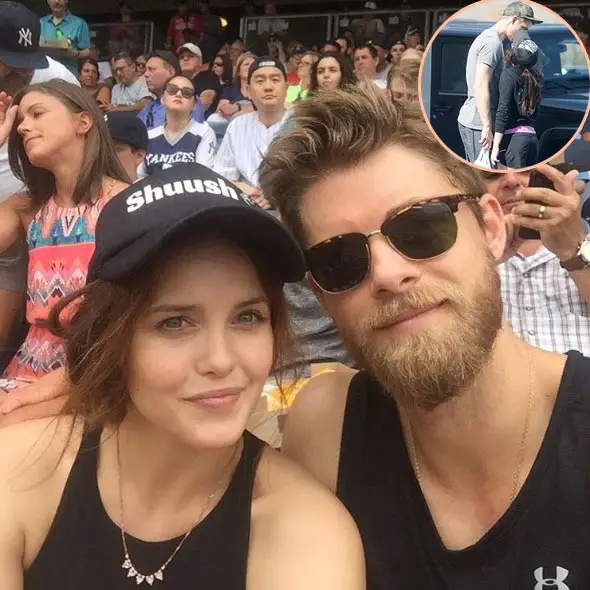 When you find a perfect person whose flaws are beautiful to you, you can't wait to spend the rest of your life with them whether you are gay or straight by sexuality. Likewise, "Home And Away" star Luke Mitchell couldn't wait more and married his girlfriend of four years in January 2013.
Today we are going to help you all to have a glance on Luke and his beautiful wife Rebecca Breeds wedding and married life.
A Beautiful Bush-Themed Wedding;
Girlfriend Turned Wife

Luke Mitchell and his girlfriend of four years Rebecca Breeds' wedding in January 2013 is one of the hottest weddings that dnmweddingfilms.com has filmed. It was a fun-filled beautiful bush-themed wedding.

The couple exchanged their vows in front of their friends and family. The bride Rebecca looked flawless in a nature-themed princess gown designed by Steven Khalil whereas the groom Luke was rocking as always.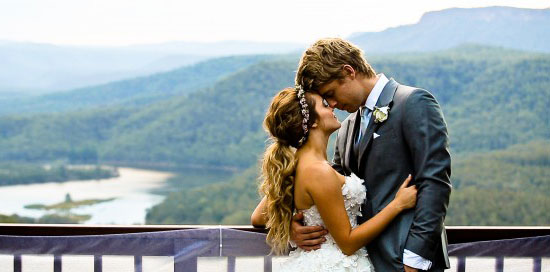 Bride Rebecca Breeds and groom Luke Mitchell at their fun-filled beautiful bush-themed wedding( Jan 2013) (Photo: dnmweddingfilms.com)
At the post-ceremony photo shoot, two gorgeous ponies Cerocco and Muffin were featured.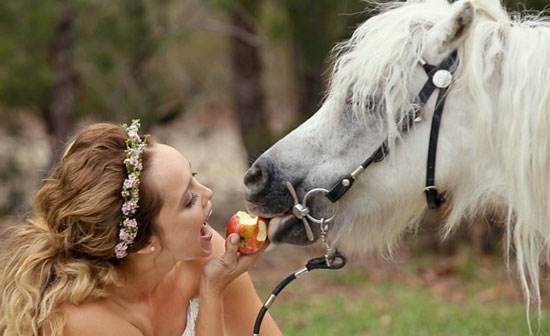 Gorgeous bride Rebecca with one of the ponies (Photo: dnmweddingfilms.com)
Rebecca looked flawless in a nature-themed princess gown designed by Steven Khalil.
Home And Away star Luke and Rebecca who played the character of Romeo Smith and Ruby Buckton respectively met each other in May 2009. Before embarking on a relationship, initially, they were good friends.
From the moment the couple met, she described to dnmweddingfilms.com.au  that she felt as she already knew Luke for a long time. And Luke caught her breath with the surprisal proposal during Luke's getaway birthday celebration.
"Three years later he surprised me with a proposal whilst we were on a little get away for his birthday on the beautiful Hayman Island. It was perfect."
Also, Luke described the proposal was the hardest thing he has ever done. 
Even after five years of wedding, the couple still lives each day like the newly refreshing couple. On June 2018, the couple spent their weekend in the beautiful location as she smiled at Luke on a boat on the Mediterranean sea.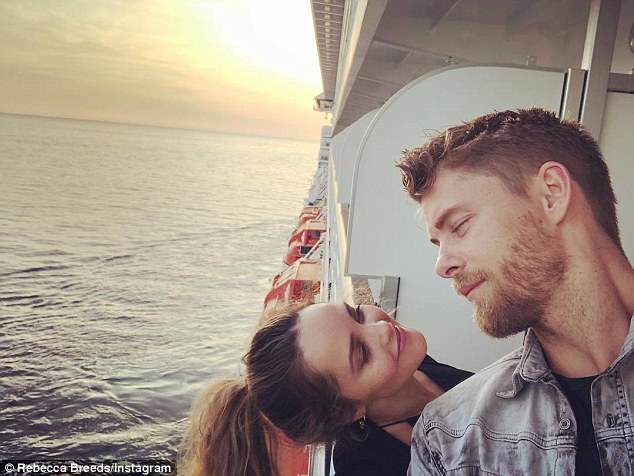 Luke Mitchell, wife Rebecca Breeds on the Mediterranean Sea (Photo: Rebecca Breeds' Instagram)
In addition to their recent exotic romantic location, the couple looked blissfully happy during their romantic vacation in Switzerland as Luke's wife described the venue as "heaven".
Is She Pregnant?; Melon Or Real Baby Bump?
After leaving the Channel Seven's drama Home and Away in 2012, Luke and his wife moved to Los Angeles to try their career in the United States.
Fortunately, they both landed the role in the popular TV shows. And since then the couple has secured their career in the American acting industry.
But in an interview with New in February 2016, she claims that the couple would soon return to their homeland, Australia once they are ready to have children. And out of a sudden, after a year Rebecca had talked about the clauses to return to their home, in 2017 the married couple has purchased the three-bedroom apartment of worth $1.425 million.
With their first property in their hometown, Rebecca surprised her fans when she Instagrammed the picture of her baby bump in August 2018 asking the followers, Real or Watermelon?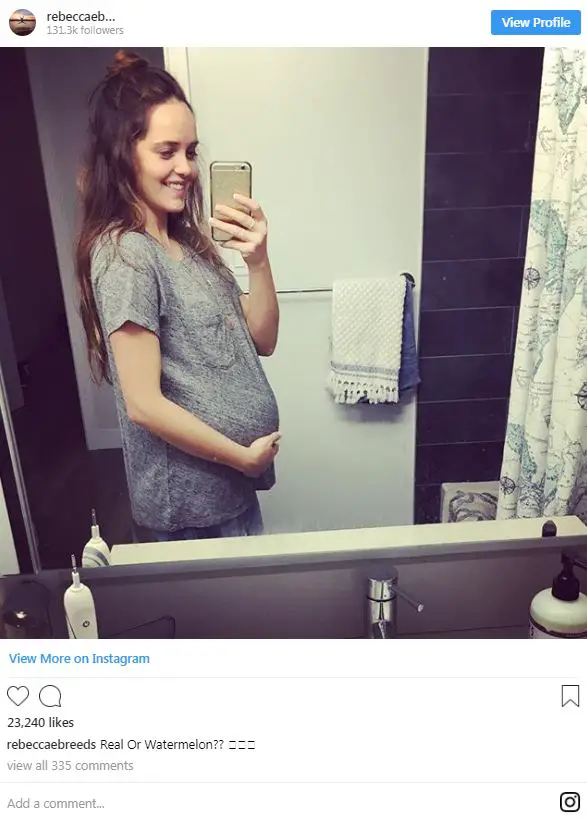 Rebecca Breeds tricked with the fake baby bump (Photo: Rebecca Breeds' Instagram)
She kept her followers in a dilemma as many of the commenters wished her Congratulation.
But she shared another picture on Instagram and cleared the illusion of her followers writing, "100% Melon for my upcoming film." Well, it seems the adorable couple is yet to jump into the parenthood but as of now, Rebecca is busy filming the melon-bump on her upcoming film.
Luke Mitchell's Short Bio:
Australian actor and model, Luke Mitchell was born on 17 April 1985. He attended the Nerang State High School. Like his brother Ben Mitchell, he aimed to pursue a career as a tennis player but later on changed his mind.
His brother Ben is one of top 10 of Australian Tennis Players. Most Popular New Male Talent Logie Award winner, Luke is best known for appearing as Chris Knight in Neighbours (2008).
Similarly, with the role of Will, he appeared in the third season of H2O: Just Add Water (2009–10). Likewise, his other film credit includes The Tomorrow People, Members Only (2015), 7 Minutes (2015), Agents of S.H.I.E.L.D (2015-16), Mothers and Daughters(2016), Blindspot (2016-present)  and The Code (2018).