Entertainment
Actress Lulu Wilson: List Of Her Popular Movies & Interesting Facts
Lulu Wilson is a young actress from New York...has worked in many movies and Tv shows in her short career...is currently working in the Netflix series The Haunting of Hill House...has not revealed the name of her parents...her bio and age are given below...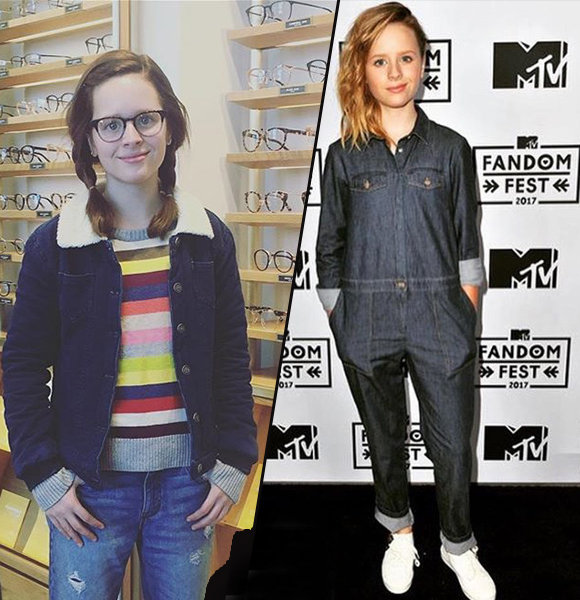 Lulu Wilson is the latest sensation when it comes to movies and TV series of the horror genre. She made her name in the industry primarily through her amazing works in many horror cinematic productions such as The Haunting of Hill House (2018), Ouija: Origin of Evil (2016), Annabelle: Creation (2017), and more.
Besides the horror genre, Lulu has worked in other productions too such as Ready Player One (2018) and The Millers (2013-2015).
Lulu Wilson: Career, Movies, TV Shows
Lulu made her acting debut in 2012 with the role of a little girl in the TV series, Louie. However, this wasn't Lulu's big break into Hollywood.
Another Actress:- Lena Dunham Married, Dating, Children, Net Worth
Her first breakthrough came in 2014, two years after her official screen debut. She got the role of young Catherine Black in the 2014 TV series, Black Box. Even though she appeared in only three episodes, her performances left a lasting impression on the show business as she started getting more film offers.
In the same year, Lulu got her first role in a horror-genre movie. She was cast as Christina in the 2014 film, Deliver Us From Evil. 
Since Lulu did Deliver Us From Evil, she has gone on to work in various other movies and TV shows. The most famous of those acting jobs are The Millers (2013-15), Inside Amy Schumer (2015-16), Oujia: Origin of Evil (2016), and TV mini-series Sharp Objects (2018).
Lulu is now working in the Netflix series The Haunting of Hill House, which started in 2018 and has plans to continue till 2020. She is also a part of the crew of the Star Trek: Picard TV series - which is being filmed in 2019 and is planned to be aired in 2020.
You Might Also Like:- Kaylee Bryant Dating, Lesbian, Parents, Net Worth
All in all, Lulu already has 22 acting credits during her short career, and this number is only rising exponentially.
Parents & Sisters
Lulu was born in Hell's Kitchen, Manhattan, New York, although the actress has chosen to keep the names of her mom and dad a secret till now.
However, her siblings' names are known. Lulu has two elder sisters: eldest sister Daisy Stone and middle sister Millie K Dyer.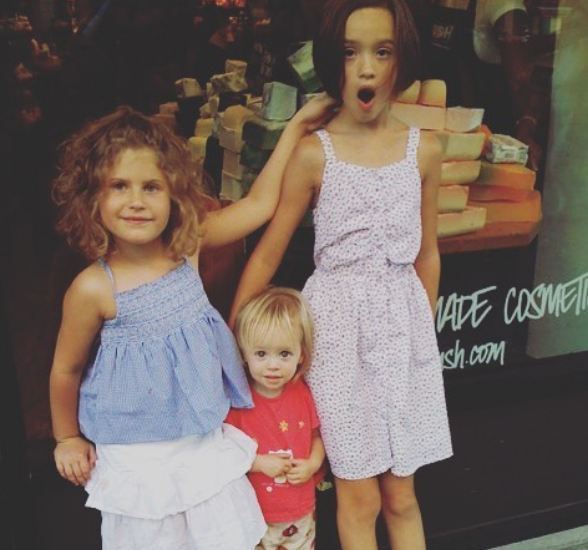 A childhood picture of Lulu Wilson with her sisters' Daisy (right) and Millie (left) (Photo: Lulu Wilson's Instagram)
The Wilson family members are close to each other, and Lulu posts pictures of her family members on her Instagram quite often, especially on occasions of Father's Day, Mother's Day, and birthdays.
Interesting Facts: Bio, Age, Height
Lulu was born on 7th October 2005 in Hell's Kitchen, Manhattan, New York.

She has a height of 5 feet 1 inch (1.55 meters).

Her favorite movies and TV shows are Harry Potter, Toy Story 3, Stranger Things, Narcos, and 13 Reasons Why.

The actress likes to go swimming and spending time with her family and pets.

Lulu auditioned for the role of Beverly Marsh in IT (2017) but was rejected as she was too young for the role.