Entertainment
Secretly Married Lyfe Jennings Cheated On Both Wife And Girlfriend?
Secretly Married Lyfe Jennings Cheated On Both Wife And Girlfriend? R&B singer Lyfe Jennings, who sold over one million copies of his debut album 'Lyfe 268-192' cheated both on wife and girlfriend simultaneously. How did he do so? You probably must be curious to know the answer.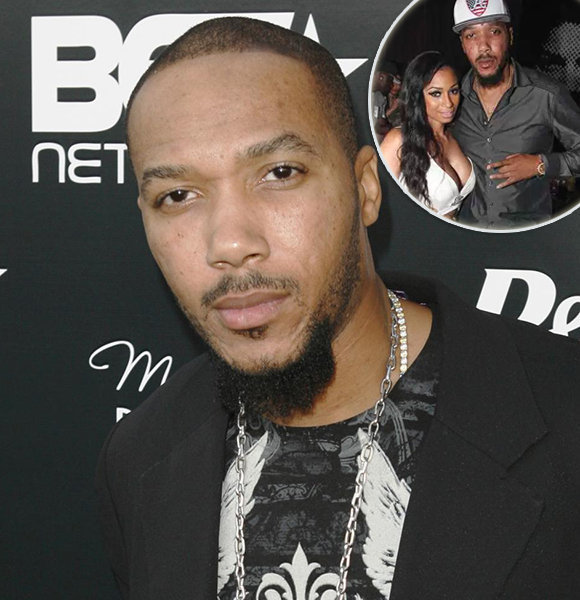 R&B singer Lyfe Jennings, who sold over one million copies of his debut album 'Lyfe 268-192' cheated both on wife and girlfriend simultaneously. But do you know what exactly happened?
Well, read through if you want to uncover the actual happenings behind the cheating scene.
Lyfe Jennings: Secretly Married to Estranged Wife
The R&B star Lyfe had a stumbling marital relationship with his then-wife Gwendolyn Scharkowski. The duo got married on 2nd February 2016 in Georgia.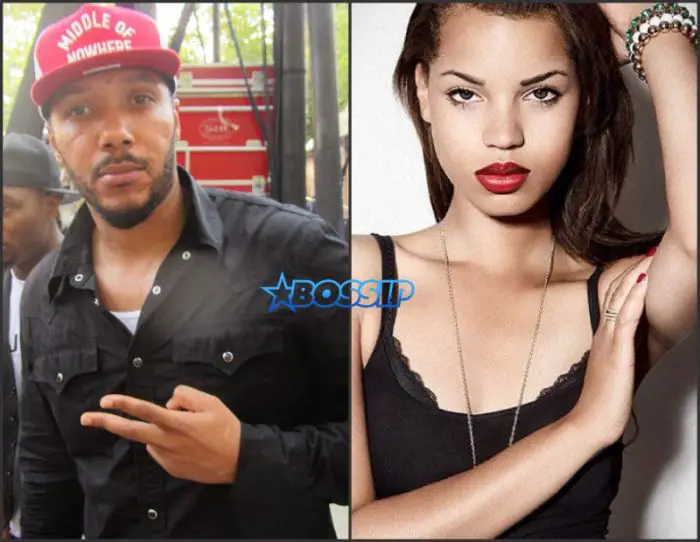 Lyfe Jennings with ex-wife, Gwendolyn Scharkowski (Bossip.com)
However, their relationship didn't last long, and they got separated in February 2017. 
Just after a month of separation, Gwendolyn filed for divorce on 15 March 2017 and said in her appeal that they had a minor son named Iam Scharkowski born in 2016 in Germany.
Gwendolyn demanded a divorce on the grounds of adultery, stating the marriage is irretrievably broken and no hope of reconciliation. Gwendolyn was also seeking legal and physical custody of their son, and for the judge to determine the child support and alimony.
Lyfe fired back saying that he didn't deny paternity, given the short duration of their marriage. But, it was just that he didn't wish to admit paternity until a DNA test gets completed. For the time being, he then pleaded with the judge not to make any order on support or custody.
Now the question arises how did he cheat on her. Well, while being secretly married to Gwendolyn, Lyfe was simultaneously hooking up with a girlfriend. 
Dated a Girlfriend While Being Married Alongside:
VH1's reality series, Love and Hip Hop: Atlantic indeed provided Lyfe's fan with a sneak peak of his love life. In the show's highlight clip in the year 2016, Lyfe even pulled out a ring for his then-girlfriend Karlie Redd, though it was just a promise ring; the promise being 'she will never find anyone as good as him.' Lyfe then proclaimed that Karlie could keep the ring but not him and stormed off. 
Lyfe originally bought the ring as a romantic gesture, but after hearing about Karlie's fling with Scrapp DeLeon, he had a hard time seeing her as wifey material. Well, for somebody who was romantically involved in a relationship despite being married; Lyfe proclaiming that Karlie wasn't a wifey material for him doesn't sound right.
Interestingly enough, Karlie had no idea about Jenning's then-wife, Gwendolyn either!
But that was not it; just when Karlie thought that her ex Lyfe could not get any vaguer, Jessica Dime, one of the cast member's of Love And Hip Hop: Atlanta introduced her to Lyfe's secret baby mom, Indiya. 
At first, Karliee did not believe it, so Indiya showed her the paternity test that she conveniently brought with her.
Karlie realized how slimy Lyfe was and unfortunately, Indiya got some heat for Lyfe's player lifestyle. Karlie called her thirsty for bringing her the paternity test and eventually shoved her out of anger.
Likewise, Lyfe appeared on the Ryan Cameron Morning Show with Wanda Smith in June 2016, where he dropped all kinds of dirt on his relationship with Karlie.
Lyfe talking about Karlie Redd (Published on June 16, 2016)
Lyfe started off by describing his true feelings after learning that Karlie was messing around with Deleon behind his back. He further added that Karlie was always in messy situations that made him question, 
"Is this someone I want to introduce my kids to? Is this a role model for my kids?"
Lyfe had a few stories from his relationship with Karlie, but in short, he left with one statement:
I wouldn't even give Karlie Redd the D for a long time. I feel like you gotta earn this D. I ain't doing it for free, and I regret giving her the D…I coulda gave somebody else this D and they would appreciate it.
Not just this, Lyfe also had been through other stumbling dating affairs. Lyfe previously had a relationship with Joy Bounds and shared a family together. However, Lyfe's ex and mother of their two sons claimed that he tried brainwashing their boys against her and threatened her with violence.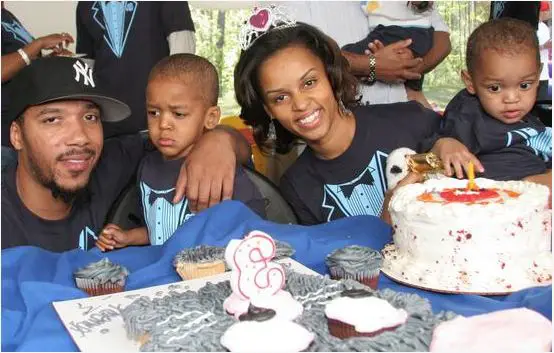 Lyfe and Bounds with their two children. (bossip.com)
Lyfe was even arrested in 2008 and was sentenced to prison for three years for kicking the door of Joy's residence, firing shots and leading police on a high-speed chase.
Bounds filed a petition for contempt in Cobb County Superior Court, and the two battled it out in court over custody and support years ago, with a final order being entered into their case back in 2009.
Think we're missing something? Do let us know in the comment section below!