has been married to her wife...the military expert has a brother named...One of her parents is no longer alive...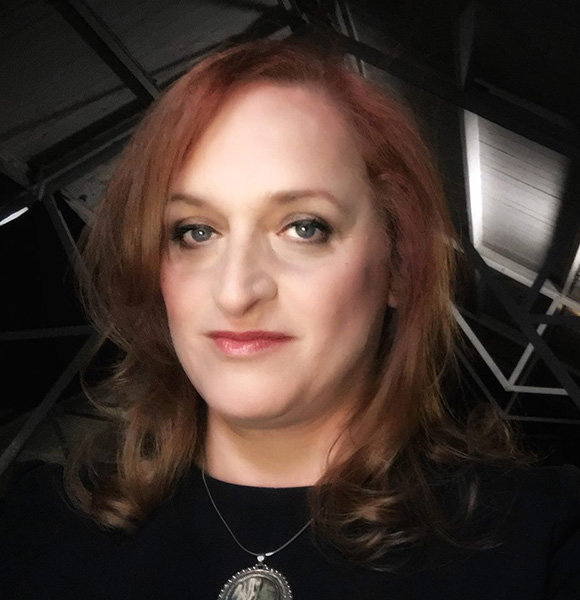 While Lynette Nusbacher is best recognized as a transgender person now, her resume has more to offer than mere sexuality.
Lynette is an American military history expert and strategy coach known for her books on armed conflicts, such as War and Conflict (2003). She has an extensive background in military and even worked as an officer in the Canadian Armed Force.
In 2006, she was awarded by Jewish Museum in London as Cecil and Irene Roth Memorial Lecturer. Interestingly, she also appeared in various shows of The History Channel, providing her expertise as a military historian.
Bio, Family Background, Education
Lynette, whose birth name is Aryeh Judah Schoen, was born on 17 December 1966 in New York, USA. She belongs to Caucasian ethnicity, and her father is originally from Syria, who works as a professor and hematologist. One-half of her parents, Lynette's mother is no longer alive as she died from cancer in 2013.
Although there are rumors that the military expert has a brother named Jonas Maines, in reality, she doesn't have one. Jonas is the brother of transgender activist, Nicolas Maines.
However, Lynette does have two sisters, whose identity is not known yet.
Education, Career
After her high school, the New York-born historian joined the University of Toronto in 1984 to complete her bachelors in history and economics. She later continued receiving education from several colleges and universities on the history of warfare.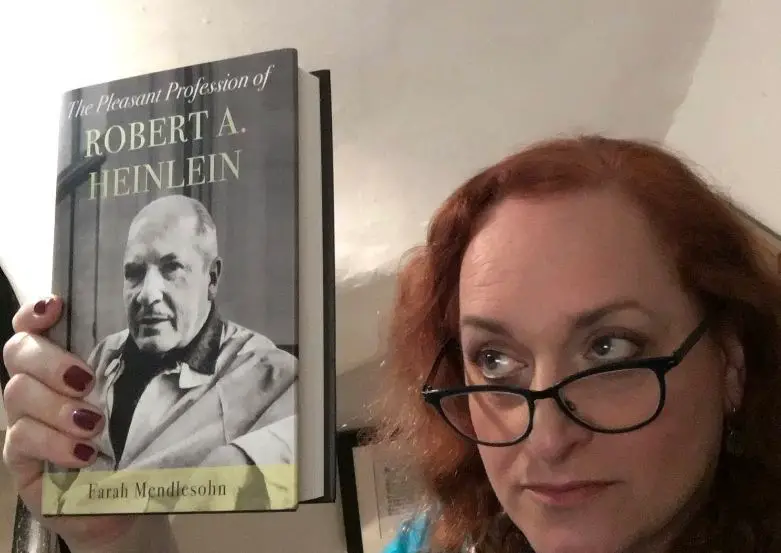 Lynette Nusbacher recommends a book to her fans in February 2019 (Photo: Lynette Nusbacher's Instagram)
While continuing her education, Lynette started working as a division staff officer in the Canadian Military, where she taught financial planning for an infantry battalion.
In 2007, her skills were recognized by the prestigious Cabinet Office in the UK, which led to her selection as Senior Intelligence Advisor. Further, she served as the Devil's Advocate, a person appointed to argue against a supported idea to consider it in more detail. Her contributions are still regarded as crucial as she served in the British Army for 15 years as an officer and lecturer for war studies.
Involved In National Security:- Retired FBI Philip Mudd Bio Unfolds: Age, Married Status, Wife & Family Details
As of now, she is active in working at her firm Nusbacher Associates, which is based in the UK and provides strategy services. The author also writes blogs on issues such as cyberspace and its impact on the height of our developing future.
Transgender, Spouse
Before going through a gender reassignment surgery in 2007, Lynette's gender was a biological man. The strategist identified herself as a transgender person and decided for a sex change, which was received very positively by her coworkers in the Royal Military Academy at that time.
Personality Who Underwent Gender Reassignment Surgery :-Stella Ritter 'Noah Lee Ritter' Gender Transformation! Transitioning To Male, New Name
Likewise, she became among the most inspirational figures in the LGBTQ Community and importantly in the military, since there are still significant reforms needed for securing rights of transgender soldiers.
In terms of her love life, she is married to her wife, Melanie Bright since 1998. The couple shares three children from their marriage, two daughters and a son. 
Despite her gender change, Lynette is still together with his wife, and the two are happily married despite their differences.