Entertainment
MacKenzie Porter Proudly Shows Off Her Boyfriend All Over Her Social Media; Any Chances Of Getting Married?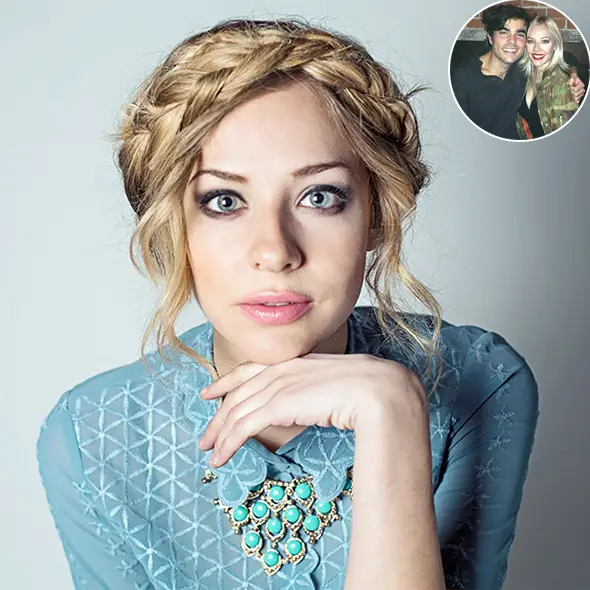 The Canadian actress MacKenzie Porter who is also the winner of Nashville North Star competition came to prominence due to her acting and music career. 
The gorgeous actress nicknamed Kenzie has been quite tight-lipped about her boyfriend but not anymore. Let's check out the lucky guy and whether she is planning her wedding with him anytime soon or not? 
The Arrival of love in MacKenzie's life!
After MacKenzie came to limelight, she hasn't publicized about her boyfriend and dating publically or in any social media platform. But now she is open about her relationship. She must have had dating affairs back in past which was not made official but now it is out.
With a beautiful face and attractive body, she has many fan followers who are madly in love with her, and she is madly in love with a guy Jake Etheridge. 
She is taking her love life to Twitter and Instagram to make everyone familiar with her boyfriend. Also her significant other has been sharing posts with his girl quite often.
The official date of when the couple started to date is not revealed yet, but we can see the love of two growing and catching its pace. The pair is found sharing their cute moments which is a pleasure to watch.
The pair is found cherishing every moment together. Both looks great mutually and are also a favorite couple of many.
The latest post of the couple together is one week back in which MacKenzie has welcomed her boyfriend.
The 27-years old beauty started her career from British-Canadian television series 'Dinosapien' (2007). The self-starter who has got entertainment in her genes came all the way to fame with her acting skills. Her more recent work is Naomi Bohannon in the TV show 'Hell on Wheels' (2014-2016).
The blonde actress has also got her feet in music. She released her single in 2012 titled 'I Wish I'd Known.' Further, she released other singles like "Never Gonna Let You," "If You Ask Me To," "Misfit Parade" and "Rodeo" which also has contributed a lot to raising her net worth which she has not revealed officially. And with her talent, she has indeed made a huge fanbase. Looking at all the success in her acting and music, it seems she is not having a break in her career anytime soon.
In 2011, she was also named as one of the Top 11 Hottest Vancouver Actors to watch; it is another testament to her talent.
The actress with five ft 4-inch height is sharing pleasant life with her boyfriend and is not married yet, but looking at their brewing romance, Jake can be her soon-to-be husband. 
Well! You never know about the twist and turns which a relation might take. But for now, we just want the two to enjoy their relationship to the fullest.