Entertainment
Will Openly Gay Man Madison Hildebrand Turn His Dating Affair Into A Married One? It Looks Like He Will
Will Openly Gay Man Madison Hildebrand Turn His Dating Affair Into A Married One? It Looks Like He Will The "Million Dollar Listing" franchise has introduced the world to several successful real estate agents, and one of them is "MIllion Dollar Listing: Los Angeles" star Madison Hildebrand who is openly gay. Madison does not think to be gay is something that affects his career and why should it after all people are entitled to live their life on their terms. Shifting the focus to his romantic life;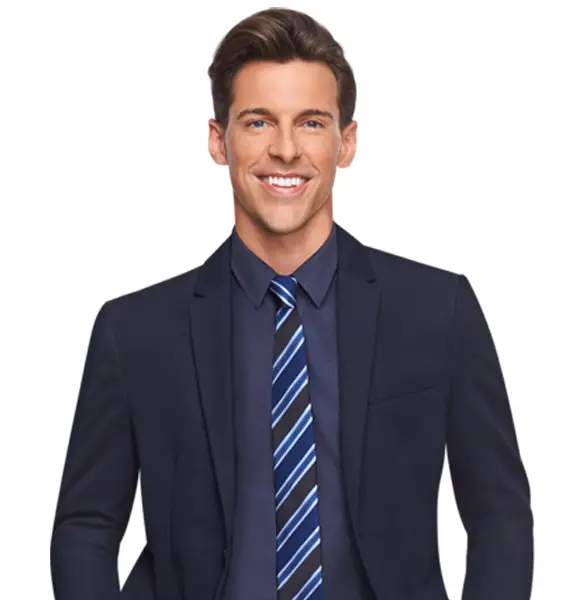 The "Million Dollar Listing" franchise has introduced the world to several successful real estate agents, and one of them is "MIllion Dollar Listing: Los Angeles" star Madison Hildebrand, who is openly a gay.
Madison does not think to be gay is something that affects his career and why should it; after all, people are entitled to live their life on their terms.
However, shifting the focus to his romantic life; let us now address the dating aspect of this man and see if he is ready to get married to his partner.
Madison Hildebrand Going To Get Married To His Partner Soon? Looks Like It!
It was 2011 when Madison Hildebrand played "Am-I-Gay-Or-Bi" on live TV. Moreover, he came out of the closet and revealed that he was a gay on live on TV back then and said that he did not regret doing it.
"If I make a decision to do something because that's what my gut asks me to do, there is no down side. Maybe it has affected my business in a negative way. I don't know and I don't put a lot of energy there."
He then confided that coming out was important for him, as he wanted people to realize that one need not worry about people's judgment.
"More than anything, I think coming out on television was a big decision for me because I know how hard it was for me to come out to my family and my friends. And I just wanted to be an example to show other people that you can be young, you can be successful and you can be gay and you don't have to worry other judgment,"
He concluded,
"That was a good thing for me."
Now that everyone knows that he is a gay man; let us take a look at his love life and shed some light on his dating aspect.
Currently, he is reportedly dating Cody Keltz, a model based in Malibu and the reports might as well be true, as the two are always seen to be having the best of times together.
Additionally, Madison's shared a picture with Cody, and they are indeed a handsome couple enjoying every dimension of their relationship to the fullest.
Moreover, they do seem to be well en route to getting married with one another, and even though the two have not spoken about it in public, their adorable pictures have given the fans and the public a lot to be excited about their probable wedding.
Madison previously dated his former boyfriend Marcos, but the relationship could not survive long and exploded back in late 2013.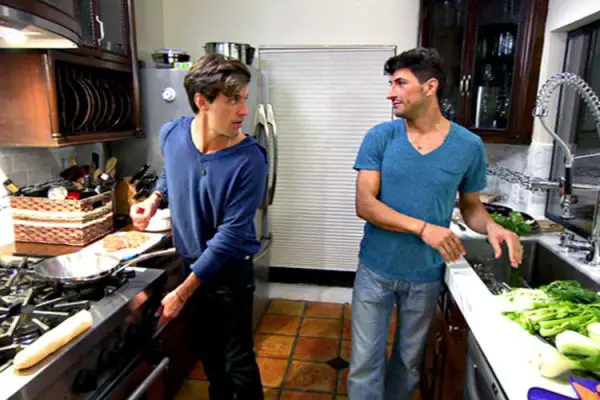 Caption: Madison Hildebrand and his former boyfriend Marcos broke up back in late 2013 due to some undisclosed reasons.
Photo Credit: bravotv.com
Madison opened up about his relationship with Marcos post break up in an interview back in October 2013 and shared,
"I will say since we filmed the episode, he's reached out a few times but we ultimately decided that we both wanted to move on. I am currently single and ready to mingle!"
Did you know, Madison had some fall out with Josh Altman and his then girlfriend Heather Altman- who also was Madison's former assistant?
While making his return during the 9th season of 'Million Dollar Listing: Los Angels,' Madison spoke about Josh and Heather as,
"I have thought about it because I thought that we might be crossing paths — and we still may — and so, yes, I think that conversation would be very civilized and I would be excited for their marriage,"
Madison added,
"And, honestly, I look at it at this point: Altman was, at that time, being a big douchebag, defending his girlfriend, which you should do as a boyfriend and you're going to do what she tells you because that's who you believe. And, so, do I feel like he was doing things to me personally and trying to be harmful? No. Do I think he made bad decisions, and did I? Yes. Are we past that? Absolutely.
Madison concluded as,
Do I want to be his best friend? F*** no. Do I ever want to call him? Do I ever want to sit down and have coffee with him? No. He's a waste of my time and I don't need to be around people like that. However, I have no animosity and I would wish them both an amazing life, but just get out of my way."
Being one of the biggest real estate agents across America and also being a successful TV personality, the finances of Madison are strong, and his dedication and hard work are the reason he boasts a net worth of $12 million, which surely has made his parents Phil Hildebrand and Wendy Hildebrand super proud of him.
Think we're missing something? Do let us know in the comment section below!