Entertainment
Maia Mitchell Dating Game Too Strong! Super Famous Boyfriend, Calls Him "Rose"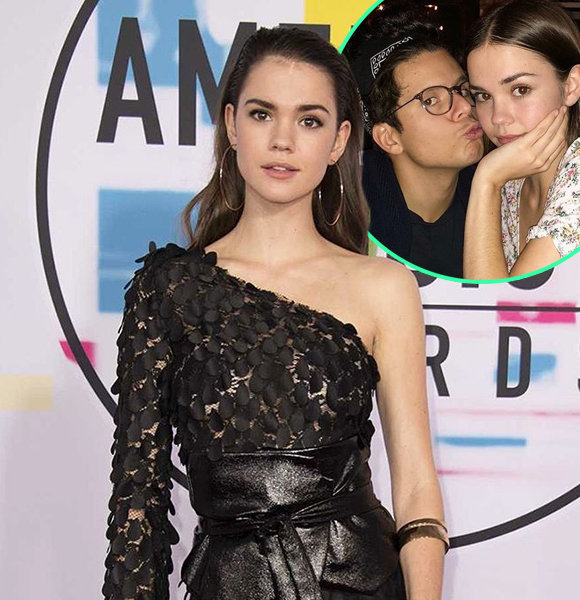 Maia Mitchell Dating Game Too Strong! Super Famous Boyfriend, Calls Him "Rose"
Entertainment
Australian actress Maia Mitchell is quite famous for portraying the character, Natasha Ham in the Seven Network's teen drama, Trapped. She is not just known renowned for her acting and singing skills, but also for her relationship with a famous person.
Amid the break-up rumors, the The Fosters actress and her American boyfriend are peddling their relationship smoothly. 
Mia Mitchell's Social Media Flame With Boyfriend
Maia, 24, has a beautiful bond with her singer boyfriend, Rudy Mancuso. 
The couple timely shares their quality together clicked pictures on their social media. They were spotted holding hands while heading for a dinner date at Madeo restaurant in West Holywood, California back on 14 May 2017.
Not long after, they walked the red carpet as a couple at the 2017 Billboard Music Awards held at Las Vegas on 21 May 2017. Maia later Instagrammed a moment from the red carpet and tagged her boyfriend in the picture. 
Mia's beau Rudy also fills his Instagram with their pictures. On 4 December 2017, he Instagrammed a photo in which he was seen passionately kissing Maia.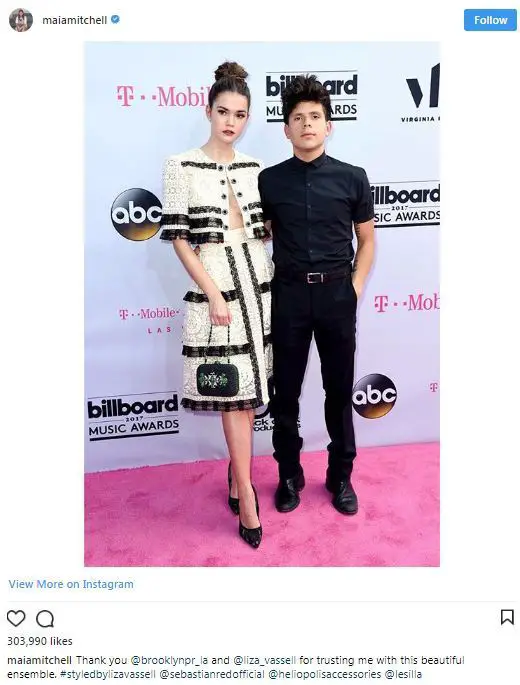 Maia Mitchell attends Billboard Music Awards with boyfriend Rudy Mancuso in Las Vegas on 21 May 2017 (Photo: Maia Mitchell's Instagram)Her boyfriend
Both the couple doesn't shy away from sharing their intimate pictures on social media while addressing each other with the cutest name possible.
One of such instances transpired when Maia named her boyfriend "Rose" on Instagram on 24 December 2017.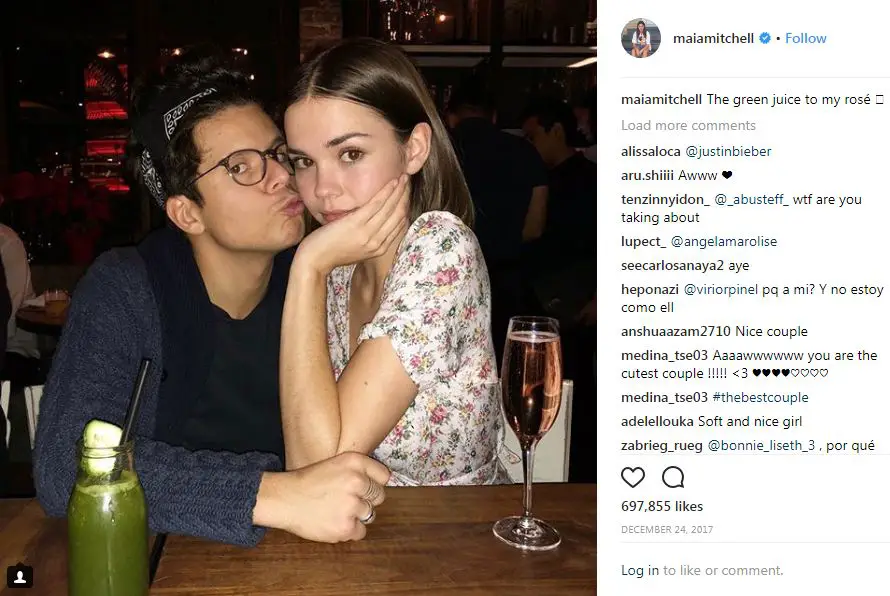 Mia Mitchell nicknames her boyfriend "Rose" (Photo: Mia Mitchell's Instagram)
Later on 28 February 2018, she even wished Rudy a "Happy Birthday," uplaoding a photo in which she was seen hugging her boyfriend in bed. In the caption of the cute photo, she wrote, "Happy birthday shcub.'
Family Posts On Social Media
Maia, who belongs to a white ethnicity, is also close to her family. She has shared pictures of family members on social media. She timely shares photos of her mother and shows gratitude towards her. 
Back on 15 may 2017, she Instagrammed a vintage picture of her mom, stating in the captions that the picture was taken when she was in her mother's bump. Maia also wrote that she was grateful to her mother for the values and life skills she gave to her.
As for her siblings, Maia has a brother named Charlie with whom she has a beautiful bond. And it looks like he is even already friends with Maia's boyfriend. In 28 December 2017, Maia uplaoded a picture of herself clicked with her brother and boyfriend. In the caption, she wrote that her 15 years old brother is cooler among the three.
Indeed, Mia enjoys as smooth romantic and family life, as smooth as butter can be. She is also doing well in her professional career. For 2019, the Never Goin' Back actress has currently two projects in the pipeline: movie The Last Summer; and tv series The Fosters spinoff.