Entertainment
Mama June Vows For A New Look After Weight Loss Surgery Years After Her Split From Sugar Bear Husband
From caterpillar to butterfly, the " Here Comes Honey Boo Boo" starrer Mama June is back with a bang with a drastic change in her weight loss and makeover after a year of splitting from her former husband, Sugar Bear. Was the weight issue the key reason for the split or was there some existence of domestic issue between man and wife?
Together learn about the journey of Mama June from fat to fab followed by her weight loss journey.
Did Duckling Turn To A Beautiful Swan; Diet Or Surgery?
For the upcoming documentary "Hot or Not" aired on WE Tv, Mama June is in full swing to carry out her major physical transformation. For the show, June shall be undergoing through intensive surgeries and workout to get back to the shape. On the show of "Hot or Not" before entering into the surgery room June talks with her daughter and shared her down drained emotions.
Caption:  Mama June share fears with her daughters when heading for surgery at the hospital (2017). 
Through the people.com June shared her excitement of the entire procedure and self-assured about not recognizing herself after the whole process. She said:
"After the weight loss surgery, I'm going to look completely different, I'm scared, too. When I'm done, I'm not even going to recognize myself in the mirror."
After the surgery, June would be back on a dating game and keep tab of her emotions. The weight loss journey had started since 2011 where she had dropped her weight from 365 pounds to 263 pounds, while in 2016 she further dropped her weight to 100 pounds.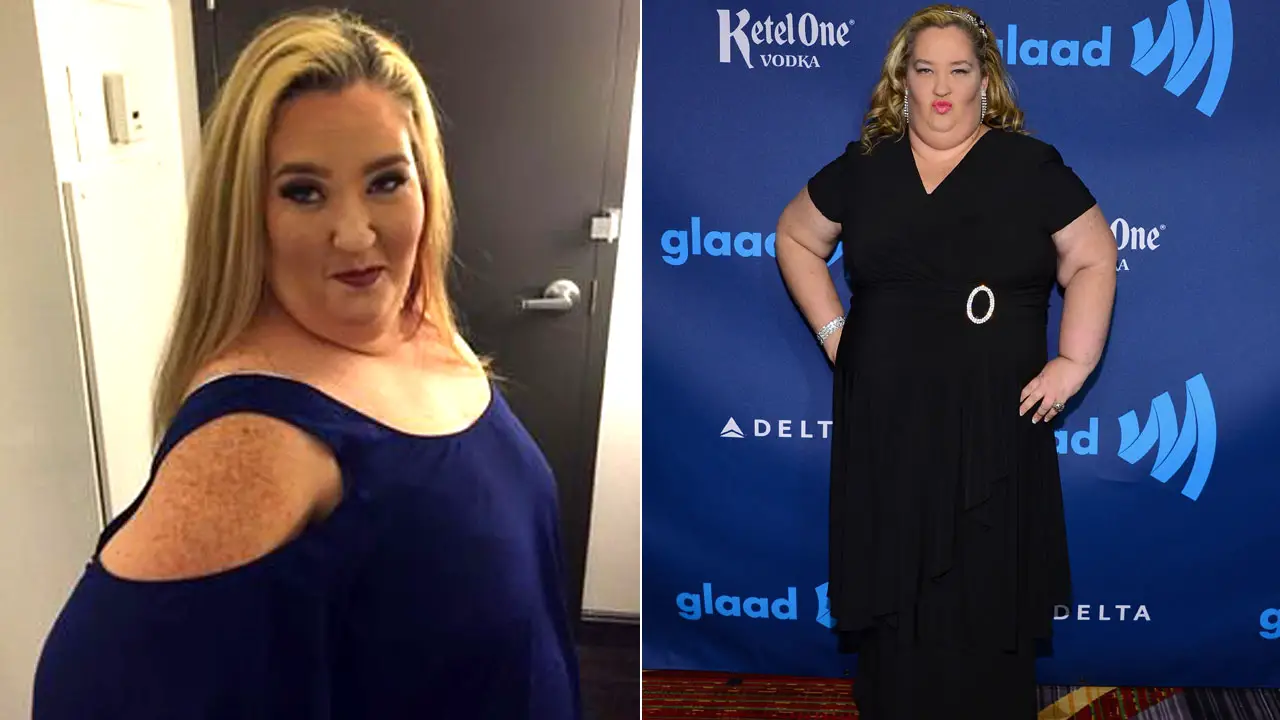 Caption: Mama June after (Left) and before (Right) weight loss ( 2016). 
Photo Credit: etonline.com
Early in an interview with the TMZ, Mama had declined the idea of plastic surgery for her weight loss and gave the entire credit of weight loss to the show" " Here Come The Honey Boo Boo" for keeping her active. She said:
"I haven't done any surgeries. No diet pills never went to the gym, but with the show. I've been more active. They have me running around and going different places. I guess it's paying off."
While at the same time she also spoke about having a fitness trainer to keep her weight in the check and make her lose few more pounds by making her walk three miles around the neighborhood. She said:
"I met with this trainer Natasha Fett through my manager. Even though she's 3,000 miles away, she's still very supportive through everything.I'm just walking through the neighborhood three miles a day, and just keeping up with that and just keeping up with the kids and just being on the go all the time. I went from like a size 28 to a 16."
The hard work had started to pay off till she collapsed at her home due to her extreme exercise and diet and got rushed to an emergency. Since then the gastric sleeve surgery was approached as the weight loss technique. Well, even before the gastric surgery. June was giving striking poses on her Twitter, so we are sure the actress will be flaunting her skinny new figure and making her previous dates regret breaking her now and walking out from her life.
End Of Sugar Bear, from Mama June's life:
Right after making a commitment by Sugar Bear to stick with June in "Here Comes Honey Boo Boo" on May 5, 2013, the relationship broke apart and headed for divorce after nine-year-long relationship.
Caption: The Wedding Highlights of Sugar Bear and Mama June on 25th June 2016, aired after a month of marriage
The primary reason for sudden detachment from the relationship was due to the existence of infidelity in Sugar Bear. June caught Bear for repeatedly checking the online dating sites where he had mentioned about his interest area in the female. A source disclosed, "I love to hunt fish and ride 4wheelers and have a real time. I love muddy Boggs and love to ride in the mudd."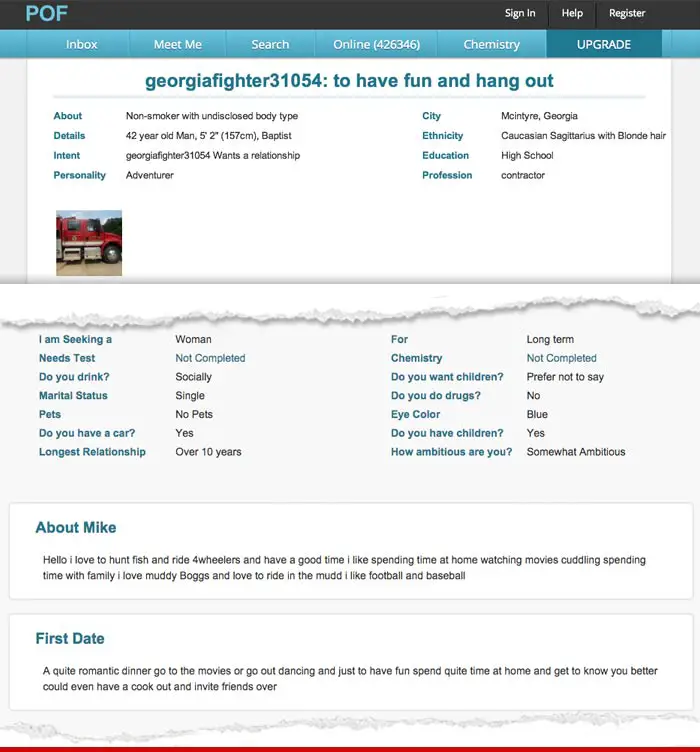 Caption: Cheating alert! Sugar Bear online site opened in a fake name (2014). 
Photo Credit: tmz.com
Since then the wedding ring has disappeared from Mama June's finger while at the same time she confronted her daughter about the cheating part from Sugar Bear in a preview where she said:
"The bast**d was cheating on me, but the truth can also set you free.When I got home, first I kicked Sugar's a** to the curb, then I got a whole new curb. I used the last of my savings and bought me, [daughters] Pumpkin and Alana a brand new home in my hometown. Goodbye old life, goodbye men that don't treat me right, goodbye this whole body. When I'm done, I'm not gonna even recognize myself in the mirror. Y'all better get ready."
From her former husband Sugar, June has a daughter named Allana. After the separation, she has moved out from the house and has bought a new place for her and the daughter to live. With so much of work on her new show and intensive surgery on her weight, we can reasonably say that June is busy at present.
But after seeing a new look on Mama June, the first person to regret and cry for his infidelity act would be Sugar Bear while Mama June would eventually move on to date the best-deserved person in her life who would love her along with her children. So, June good luck for your major steps and show Bear what he lost in the process of valuing another woman!