Entertainment
Maria Celeste, Divorced With Husband in 2004, Enjoying Splendid Net Worth With Children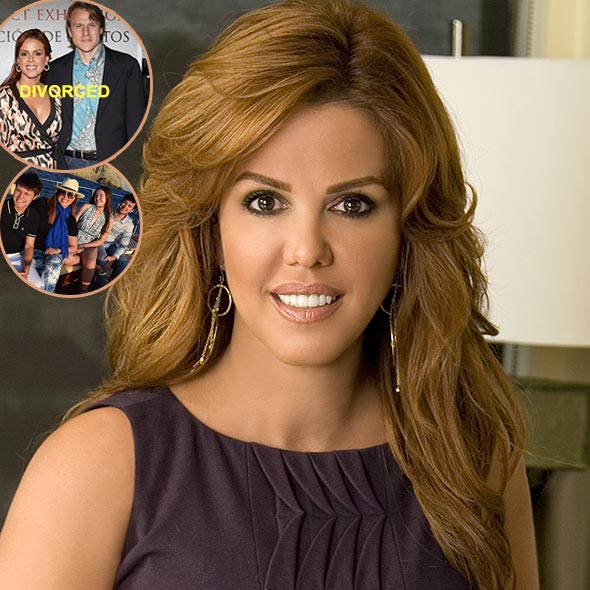 Maria Celeste Arraras is a well known Television personality in the Spanish Language Network. She has a much-decorated career in journalism that all her fans know at least a little bit about her. Now, learn about her personal life. What is her marital past and what is the condition of her family life?
Her Married Life, Husband and Divorce History!
Many people know that she is a divorcee but don't really know about her married life. Well, she was previously married to former husband, Manny Arvesu. They got married in 1990 but had a divorce by March of 2004. They also have two children together; son, Julian, and daughter Lara. Later she also adopted a boy from Russia named Vadim and later named him Adrian. But this Twitter post has us to think that maybe her husband was not a very good man, so it is best that they split.

Enjoying Net Worth with Children:
She has an astounding net worth because of her successful career that is estimated to be of at least 8 million dollars. Her salary could not be discovered but judging by her net worth, it must be pretty impressive.
Although Maria started her career at the 'Univision' as an anchor, she is most widely known for her career at the 'Telemundo' from 2002 to present. So, the major basis of her income can be traced to her career with 'Telemundo.'
She is presently enjoying her splendid net worth with her 3 children. In fact in the June of 2015, she took a long break with her 3 children and visited Al Rojo Vivo. They appeared to be having a blast as per the photos Maria uploaded on her Instagram account. They also seem to have gone on another vacation according to this Instagram photo posted only 4 weeks ago.
Maria Celeste Arraras' Short Bio:
María Celeste Arrarás was born on 27th September 1960 in MayaGuez, Puerto Rico. She was eldest among 8 other siblings and two half-siblings. She majored in Communications and graduated with honors 4 years later in 1982 from Loyola University in New Orleans, Louisiana.
Speaking of her current affairs, she appears in a TV documentary, 'Habla Y Vota' as herself. She also stars in TV series, 'Eva La Trailera' starting this year 2016.