Entertainment
Mark Levin Spills the Beans: Shocks Everyone When He Says My Fiance's son. New Wife?
Know more related to Kendall Levin and husband Mark Levin might be having problems in their married life!!-To put the notion into context, Mark, who is also the president of the individuals right focused legal advocacy group "Landmark Legal Foundation", furiously bashed an unidentified source while on air amid an episode of his show in January 2016.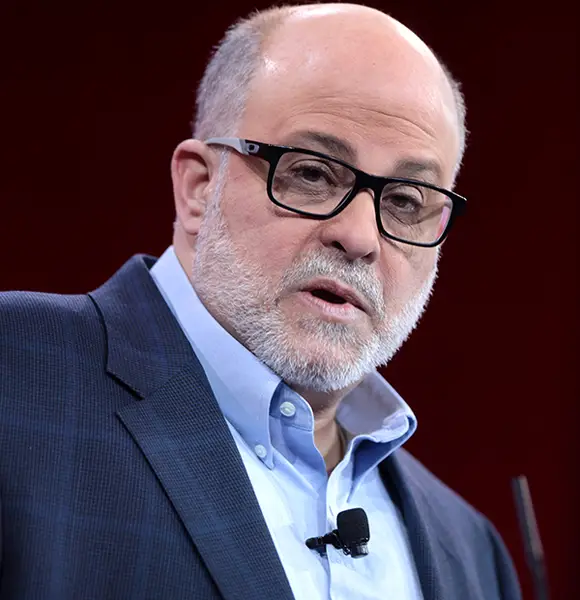 Quick Information
Father

Jack E. Levin

Height/ How Tall? 1.84 m
College

Temple University Ambler, Temple University Beasley School of Law

High School

Cheltenham High School

Net Worth

$5 million

Gay

No

Ex-Wife

Kendall Levin

Wedding Date

N/A

Divorce/Split

Yes(Once)

Wife/Spouse

Julie Prince

Relationship Status

Married

Daughter/s

Lauren Levin

Son/s

Chase Levin

Brother/s

2

Mother

Norma Levin

Date of Birth Sep 21, 1957
Ethnicity/Race

White

Religion

Jewish

Zodiac Sign

Virgo

Birth Name

Mark Reed Levin

Profession

Lawyer

Birth Place

Philadelphia, Pennsylvania, United States

Nationality

American

Date of Birth Sep 21, 1957
Zodiac Sign

Virgo

Birth Name

Mark Reed Levin

Profession

Lawyer

Birth Place

Philadelphia, Pennsylvania, United States

Nationality

American
American Conservative radio host Mark Reed Levin is one of the sought-after commentators in the country. He has been part of Washington politics since the early 1980s, and he was also the one to theorize that then-President Barack Obama wiretapped Trump Tower during the presidential campaign. 
It's not a big surprise that "The Great One" turns into a hot topic on tabloids from time to time for his life experiences and words. One time he did the same and stirred the entire media after mentioning his fiancée's son. 
Mark Levin Shocks Everyone When He Says My Fiancée's Son
In 2016, Mark defended the United States Senator- Ted Cruz when the opponents claimed that Cruz was not legally allowed to run for president as he wasn't born in the United States.
While defending Cruz, Mark was also targeted as his personal life story was leaked in the media. The president of Landmark Legal Foundation, Mark, furiously bashed an unidentified source for leaking his personal details while on-air amid an episode of his radio show, The Mark Levin Show, in January 2016. Interestingly, he claimed during the show that "someone"  had been using his son's name to pinpoint his association with the Republican Presidential Candidate Ted Cruz's presidential campaign.
"Some Campaign Is Trying to 'Intimidate Me' Using My Fiancée's Son — If I Find Out Who, I'll Expose Them"
He further threatened the unidentified party, insisting that he would expose them when he finds out about them for sure. Ironically, his bashing wasn't a surprise event for his fans, given his direct approach and straightforward personality. 
Be that as it may, he shocked his fans when he connected that somebody is attempting to edge him on account of his fiancée's son's proficient obligation to the Ted Cruz's Senate office. 
Despite the incident, neither Mark's fiancée nor his son's identity had been made public, and it seems that he is not interested in doing so in the future as well. 
Mark Levin's Married Life!
Mark Levin was previously married to Kendall Levin. Mark's 2009's Philly.com profile states about Mark's two children, Chase Levin and Lauren Levin. However, Mark's ex-wife Kendall had been a mysterious figure for the media as she had hardly made any media presence.  
Though Mark was married to Kendall, it was unclear whether Mark talked about Kendall or someone new in the 2016's incident. As a further insight, in April 2016, one of the fan's tweets hinted that it's likely that Mark and Kendall's married life ended in a friendly divorce. 
After his divorce, Mark got married to Julie Prince. However, Levin has kept the information about their marriage under the wraps. He first introduced his wife, Julie, to the world through his Facebook account, where he shared their picture and addressed her as his wife. 
Further, Julie might be the fiancée Mark was talking about on his radio show in 2016. 
Mark Levin's Is Known For Criticising Famous Personalities 
In January 2016, tabloids attacked Mark stating he lacked credibility. Mark is known for bashing many famous media personalities, like Pulitzer-winning Columnist George Will and his wife, for their collaborations with politicians, and Geroge's case, for his association with 2016 presidential candidate, Paul Walker. 
As a response, Trump fans later bashed Mark alleging his friendlier coverage of Cruz's presidential bid as compared to Trump's.
Likewise, Mark Levin also criticized Hillary Clinton stating she was a "Nasty woman" on 21 October 2016 Friday, for promulgating nuclear weapons launch times during the final debate with Donald Trump on 19 October 2016, Wednesday in Las Vegas.
On 2 March 2017, Mark told his radio audience that Obama and veterans of Obama's administration were behind a "silent coup" against Trump. 
Further, on May 2021, the conservative host of The Mark Levin Show claims President Joe Biden as the "Human Pandamic." He also adds that the world is more dangerous because of the President being in the oval office. 
During Levin's appearance in Hannity, he called out President Biden's administration which created several crises during its first 100 days.
Levin comments-  
"Every one of these crises you mentioned were created by Joe Biden. Joe Biden is a human pandemic....From the border, to the currency, to inflation, the price of food the price of gasoline, the price of toys and plastics and steel—go right down the list. He has opened a Pandora's Box to inflation and that is a tough box to shut." 
During the interview, he also adds that President Biden is the greatest president for the nation's enemies and calls his presence in the Oval office pathetic. 
Further, Levin also calls President Biden's "Made In America" tax plan a "Marxist magic trick." 
More About Mark Levin
Apart from his professional life, Conservative Radio Talk show host Mark Levin is a household name in the United States of America. He was born on September 21, 1957.
In the year 1974, he graduated from Cheltenham High School. He then graduated with a B.A. in Political Science from Temple University Ambler in 1997. And from Temple University Beasley School of Law, he received a J.D. 
His legal, political, and social issues focused nationally broadcasted talk show "The Mark Levin Show" is one of the most listened talk shows in the country. He is also a celebrated figure himself among Republicans, with over 2 million-plus followers on Twitter.