Entertainment
Another Married Life Shattered! Actor Ryan Dorsey's Wife Naya Rivera Files For Divorce!
Another Cliché relationship comes to an end as the couple Ryan Dorsey and Naya Rivera are set on divorce. Having a child together can complicate things as, but it seems Rivera has it all planned out.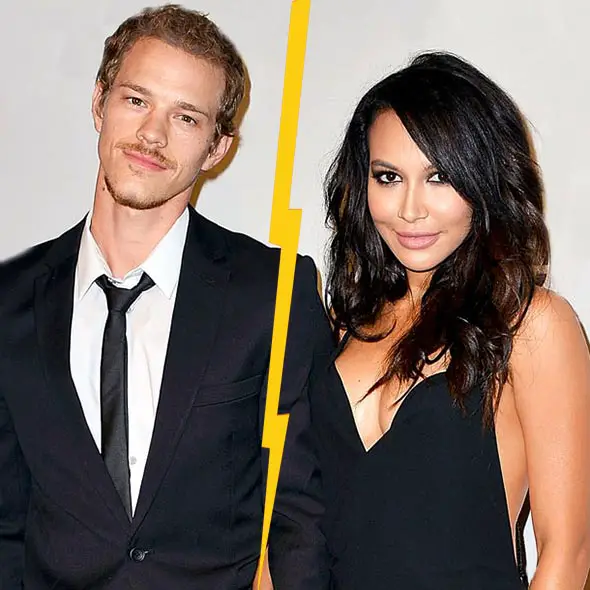 Another Cliché relationship comes to an end as the couple Ryan Dorsey and Naya Rivera was aware on divorce. Having a child together can complicate things, but it seems Rivera had it all planned out.
Was it part of her plan to divorce him in the first place or just another relationship hiccup that stirs up attention to get publicity? What does Dorsey have to say in all this and what happens to the child they had together? Read to find out more.
What has gone wrong in the marriage that had led to divorce?
Naya Rivera and Ryan Dorsey secretly tied the knot in the 29th of July 2014 in Mexico. The 29-year-old Rivera is soon to be ex-wife of 33-year-old Ryan Dorsey. They first met back in early July 2014. Through dating, only a few months in that span of time, they married and had their first child together named Josey Hollis Dorsey who is only one year of age.
Rivera, being the one who filed for the divorce on the 15th of November 2016 citing irreconcilable difference after two years of marriage. The actress has assured Josey is priority number one. There were, however, no signs of blame to one another, so it was an awkward point when both decided to end their marriage.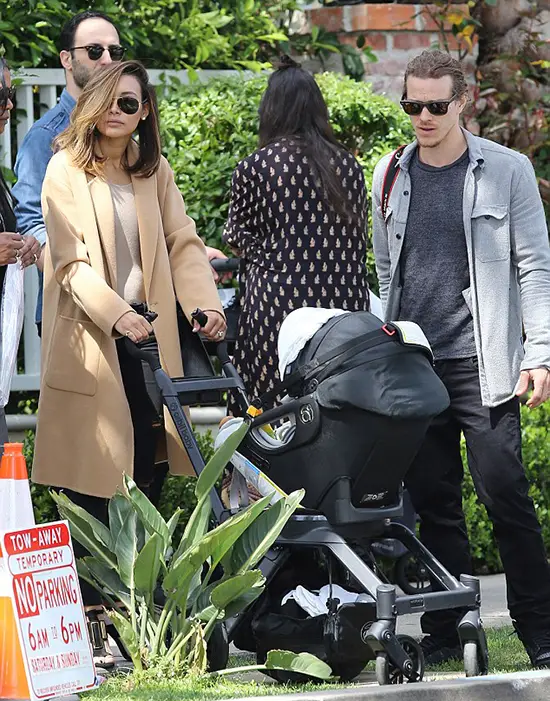 Caption: The happy family out together, having a day in the sun with shades on March 2016
Picture Credit: dailymail.co.uk  
Rivera had lots of say in their relationship as to why they divorced having dated for a few months and engaged soon after, but both agreed its mutual and for the best stating and confirming in E!news.
"After much consideration, we have made a decision to end our marriage. Our Priority is and always will be our beautiful son that we share together. We will continue to be great co-partners for him. We ask for respect and privacy for our family during this difficult time."
Caption: The two years split as husband and wife on 21st November 2016.
Perhaps the reason why she is failing her relationship could be because of her previous engagement that had ended with Big Sean on 11 of April 2014. Having a nasty split with Big Sean, Naya Rivera tweeted on the 10th and quickly deleted after.
Both Rivera and Dorsey had a relationship before her prior engagement with Big Sean and were together for four years in 2010, around the same time she had an abortion and had just broke it off with Dorsey.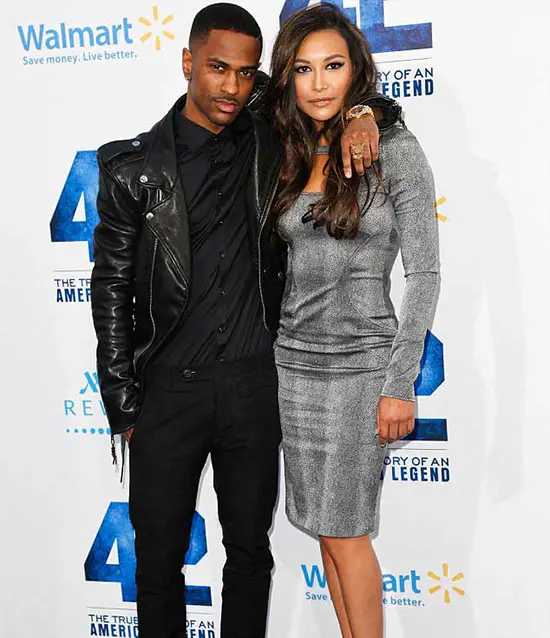 Caption: Their relationship starting since March 2013 until April 2014 seen when they were still together.
Picture Credits: dailymail.co.uk
The decision she had made by herself.
The actress wanted to concentrate on her career, therefore, had an abortion without telling the alleged father. Coming out clean on 13th of September 2016, Rivera shared the secret with the actor, and she melted to his reaction. He said,
"You know, in the short time that we dated, I wish that I could have done something to make you feel like you could have trusted me with that information because I would have loved to have been there with you"
Dorsey's say was a good one and in response to his words she said,
"I think it was the kindest and best thing that any man could have ever said in that situation," Rivera said. "It just made me love him that much more, so I thank him for that."
Caption: Naya Rivera talks about when she told her husband, Ryan Dorsey about the abortion in Spet 13th 2016. 
Their secret wedding that took place.
They had a secret wedding with their close family member in Mexico in Cabo San Lucas on the 19th of July 2014 on the very date that Big Sean and Rivera were to be married but claims from Arnold, father of Dorsey, assured it was more towards being Dorsey's birthday than her previous relationship.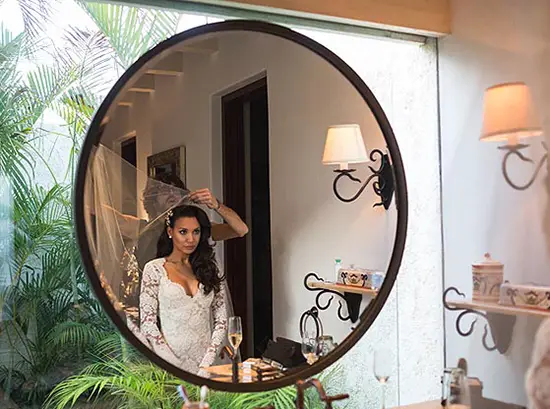 Caption: Rivera just moments away from getting and being ready for the wedding in 2014
Picture Credit: people.com
Not a lot of people made it to the cut of the cake as Arnold also claimed the marriage was a small one, consisting of only 12 people. The insider claimed.
"Naya didn't tell most of her friends that she was marrying Ryan Dorsey, let alone dating him! The whole thing was a complete surprise."

River had her say in the matter how she felt during the wedding and how she felt about Dorsey in the joint statement the couple said,
"We feel truly feel blessed to be joined as husband and wife. Our Special day was fated and everything we could ever ask for."
And then added a cheesy comment after
"True love prevails"
After making it official, the two started on their adventure on creating a family. Rivera was first seen pregnant on the 24th February 2015.
Caption: The couple walking on the concrete in a sunny day together and Rivera having a mother glow about her.
Picture Credit: dailymail.com
Their son was born on Sept 2015. After two years and filing for the divorce Rivera requesting she wants physical custody of their, now one-year-old, son Josey and visitation right for Ryan.
Naya Rivera was recently featured with Snoop Dog and Martha Steward on "Martha & Snoop's Potluck Dinner Party" and is currently single. As for Ryan Dorsey has not much said on the matter as he is not known for a social outburst.