Entertainment
Martin Henderson Reveals Thoughts On Leaving TV Screen But Is It Because Of Girlfriend? Thinking About Getting Married?
New Zealand-born actor Martin Henderson has once shared his thought about leaving TV. Eventually, he never did so but what might be the reason behind his thought on that. Was it some professional issues or a personal one? Let's find out on that very topic.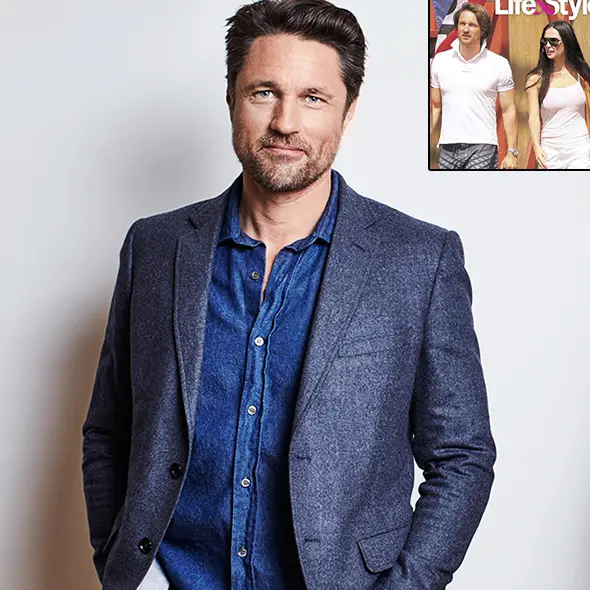 New Zealand-born actor Martin Henderson has once shared his thought about leaving TV. Apparently, he never did so but what might be the reason behind his thought on that. Was it some professional issues or a personal one? 
The reason behind the thought on quitting television!
'Kick' actor Martin Henderson, has invested fifteen years in Hollywood. He is known in Hollywood for his significant work in the horror film 'The Ring'( 2002), short-lived series 'Off the Map' (2011) and recently for his role as Dr. Nathan Riggs in the medical drama 'Grey's Anatomy.'
Caption: Martin Henderson started working on ABC's medical drama Grey's Anatomy from 2015.
Within the small period, the actor has been able to make an imprint in hearts of the audience. Undoubtedly, all his work must have made him busy in his life, and of course, the life of stars are hectic to manage. They have to give time to their fans, their fully scheduled work and of course they too have their personal life which need's to be taken care of.
All those work has made Martin Henderson's life quite hard-pressed and made him think about giving up his career in television.
During an interview, he shared how he had set up his mind when he got to America. He admitted,
"When I came to America I never wanted to do television again. I grew up doing TV and it's a compromise - there's not enough time to rehearse to a point where you iron out all the problems, so you shoot from the hip and hope for the best, but with film there was a chance to get into it, in a way I'd never experienced."
Furthermore, getting engaged to one work, working for the same role has made his schedule quite monotonous. He further added,
"Once I tasted that I went, 'Right, I'm never doing TV again.' And I was 25, so the idea of being tied down to one job for more than six months gave me the creeps. I had opportunities and ran from them, fast."
On top of that, he divulged that he was leaving his dream when he got a role for 'Battle in Seattle.'
"But after a few years, I was in a hotel room in Vancouver doing Battle in Seattle with Charlize Theron, Ray Liotta and Woody Harrelson - great cast, lead role, subject matter I thought was politically important and just a cool job. I was living the dream I had when I left New Zealand, but by my early 30s I realised that was not a sustainable way of life for me."
But back in mind, he also knew that he was not able to make time for his personal stuff; his dog and girlfriend.
"There were times I'd be away from my dog or girlfriend and it's just a shitty way to live. Always being away started to wear me down and as much as I loved the jobs, I didn't want work to take precedent over my life. I realized, I needed to go back on my idea of never doing TV."
In due course, what we can say is his professional life is disturbing certain aspect of his personal life. Well, it is no surprise when someone wants to spend quality time with beloved one, and maybe Henderson is also planning to make his girlfriend his future wife and having thoughts on getting married. But perchance are due to his work commitment the actor is still unmarried or waiting for a perfect time.  
A glance at Henderson's past relationships:
Martin Henderson has repeatedly been linked with Hollywood beauties. Previously, in the mid-90s he was allegedly dating American actress Marnette Patterson. 
But there are no any official statements by the pair which can enlighten the rumor. For now, Marnette Patterson is married to James Verizino for five years since 4th September 2014.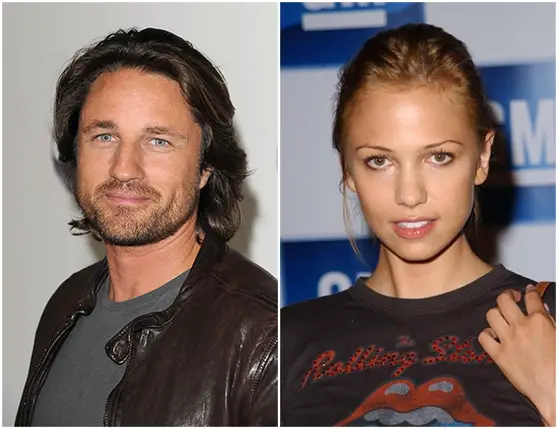 Caption: Martin Henderson allegedly dated Actress Marnette Patterson.  
Further, this 42-years old actor was found dating New Zealander model Nicky Watson in 1994. The relationship didn't go further and ended without any official statement. According to sources, Nicky Watson is possibly single as of now.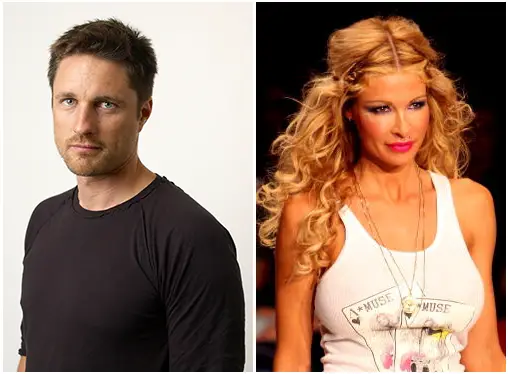 Caption: In 1994, Martin Henderson dated model Nicky Watson.
Then comes another beauty in the life of 'Battle in Seattle' actor. In 2006, he started dating 'Phone Booth' star Radha Mitchell, with whom he starred in 1999's kick. They both don't want to talk about relationship when it is asked to Mitchell she stated,
"I prefer not to really comment on those things in general''. 
Later, without particular reason the two split.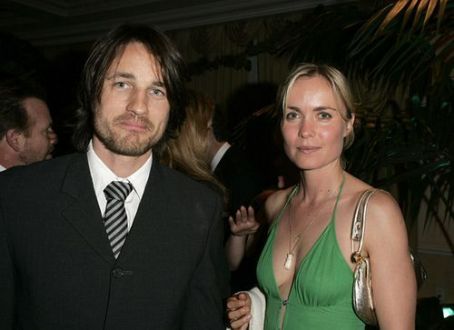 Caption: Martin Henderson and Radha Mitchell made their appearance in 5th Annual Oscar Celebration New Zealand (2008).
Photo Credit: whosdatedwho.com
Following the split, Mitchell is single till date, but Henderson went to take a chance with another woman, Demi Moore. It will not be wrong to say, the dating of this two created quite a buzz.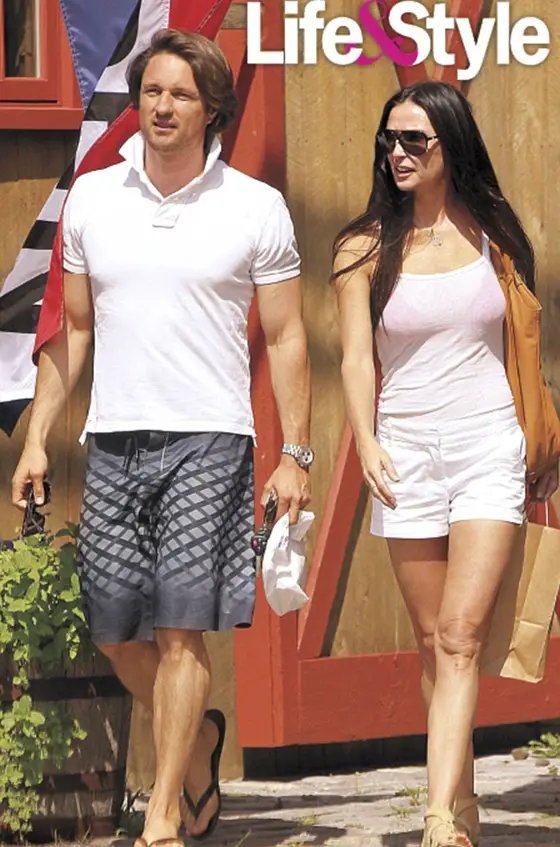 Caption: Martin Henderson and his then girlfriend Demi Moore spotted in Connecticut spending romantic break together (2012).
Photo Credit: lifeandstyle.com
They were found spending quality time with each other. Sometimes, it's a vacation, and sometimes it's romantic dinner. They shared different romantic gestures. But the blossoming romance didn't get that far and ended keeping the reason of split with them.
Well! This was all about the beauties whom New Zealand-born actor dated. All his dating history has enlightened the fact that he is not gay.
Henderson started his career in the entertainment industry working in 'Shortland Street.' Then he gradually made his position in the industry with his work in several movies and series. All his incredible work must have made an impressive net worth to the actor, but the exact figure of his net worth is not revealed officially by Martin.