Entertainment
Openly Gay Matt Doyle In Dating Bliss! Boyfriend Is A Heartthrob - Affair On Fleek
Openly gay Matt Doyle, who is known as an actor for his works in the Broadway productions, has a blissful dating relationship behind the curtains.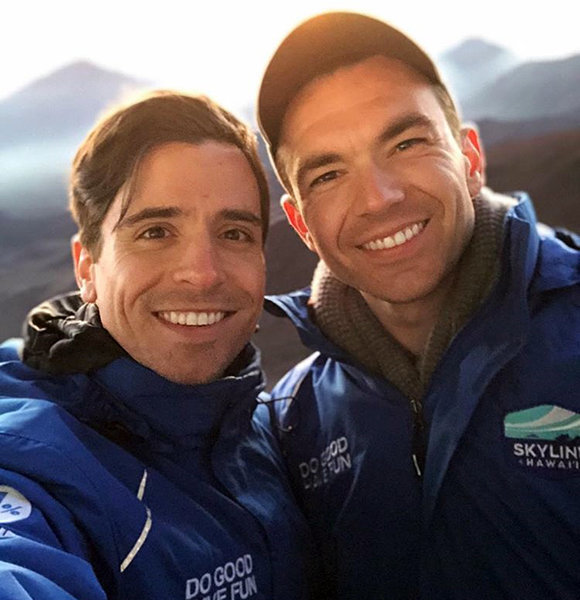 Openly gay Matt Doyle, who is known as an actor for his works in the Broadway productions, has a blissful dating relationship behind the curtains. 
And if you are one of the fans of this handsome actor and are curious to know all about his love life, you are welcome for the treat as we share you the information regarding his dating life here. 
Love-Filled Personal Life 
American actor and singer Matt Doyle, who stands tall at the height of 1.83 meters (six feet) is dating non-other than the handsome Bandstand star Max Clayton. The pair started their affair back in 2015, and since then is sharing an affectionate bond with each other. 
The social media accounts of both the love-birds get timely updated with the glimpses of their love life as they openly share the intimate moments of their personal life. They even timely quote their affection for each other via their posts, and it's pleasuring to watch their love bloom with each passing day. 
Previously on 26th November 2017, Matt Instagrammed an adorable picture with Max, and revealed that Max makes him laugh constantly.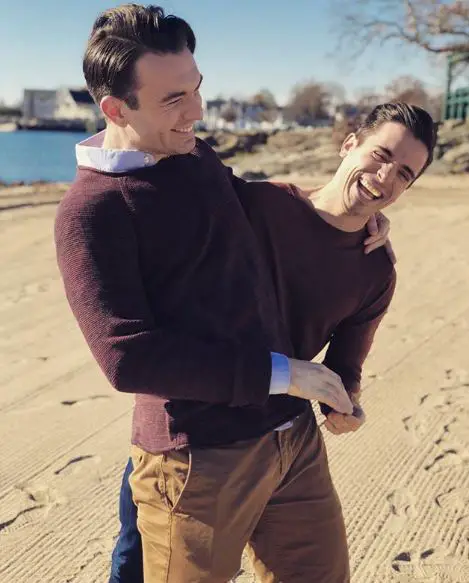 Matt Doyle (left) with boyfriend Max Clayton (right) (Matt Doyle's Instagram)
Not just that, Matt even shared an intimated photo with his followers where he was seen giving Max a cheek-kiss on his Instagram in February 2018. Through the caption, Matt showed his concern and supportiveness towards his girlfriend-like-partner saying he is very proud of Max. 
Besides their supportiveness, the couple timely spends a quality hour together, be it enjoying a fish tacos in Los Angels or playing the color festival in Maui.
Moreover, Matt even Instagrammed a picture of them together at the top of the mountain in Maui, Hawaii, and revealed that they were watching the sunrise over the Haleakala Crater. He disclosed that Max was the one to wake him up in the chilly morning, and said that they are going to have an exciting weekend. 
Well, Matt, who seems wholly smitten while being with his boyfriend, previously openly dated the dancer and actor, Ryan Steele. In an interview with the Out in 2014, Matt revealed that he fell in love with Ryan at first sight when they met at mutual friend's birthday party.
Later when their relation blossomed, Matt even took Ryan to his home to introduce him to his family. However, rumors started to surface out in the media in 2014 that the couple was no longer together.
Matt then took the news on his Facebook account and officially announced their splitting saying that their break up was drama-free as their relationship. And asked his fans to respect their privacy and commented no more on the reason for their split. 
As for now, Matt has moved on evidently with the splitting and is replenishing every day with his partner, Max. Hopefully, their relationship lasts longer and gets more fortified with the upcoming years.