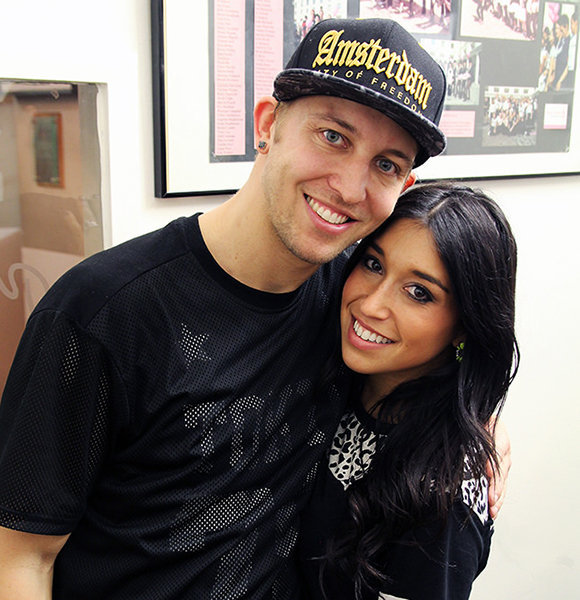 One of the things which makes the life full of excitement is the uncertainty which future beholds. We make a lot of plans for our future but not necessarily all plans turn out to be successful.
Similarly, Matt Steffanina, executive producer of 'Dance Tutorials Live' had plans to take a big step in his life and get married with the love of his life. So, the million dollar question is, did he tied the knot or not? Well if you are intrigued by the question then read on find out!
Matt Steffanina's Wish to Get Married:
Matt Steffanina, who has conquered many hearts with his amazing dancing skills, met Dana Alexa on the sets of a music video. The pair least knew that the initial meeting would lay the foundation of a new relationship in the days to come.
Matt and Dana- who also happens to be a professional dancer, even partnered up for dance videos on Youtube which went on the become viral.  With excellent music, energetic choreography, and killer concepts, their videos accumulated millions of views. 
The relationship soon flourished, and the duo escalated their dating affair and even got engaged to each other. Further, the curiosity of fans in regards to the pair getting married and proclaiming each other as a husband-wife didn't seem to subside.
Further, Matt served a fan's curiosity regarding his marriage with Dana Alex by simply saying that he would be getting married in October 2014.
Besides that, the master dancer and a choreographer duo participated and became the winner of the show called 'The Amazing Race' in 2016, which is one of the most popular gaming reality show.
Moreover, in an interview to 'Hello Magazine,' back in March 2016 when they were asked about their honeymoon destination Matt affirmed,
"I think for a honeymoon we will choose something a little more relaxing! [Laughs] Maybe a beautiful beach with some down time would be a nice change from the craziness of racing. The Maldives sounds nice!"
Life is unpredictable so is a relationship, and the chances of separation linger, regardless of a sharing a strong bond.
Similarly, Matt and Dana despite sharing an intimate relationship, are no more couple, now. The pair's relationship failed in the test of time, and further realizing separation is better; they choose different paths.
Moving on from a failed relationship, Matt's former girlfriend turned fiance, Dana is dating her new boyfriend James Combo Marino who happens to be an instructor, dancer, and choreographer.
However, after the failed relationship with Dana, Matt has chosen to remain tight lips regarding his romantic affair. Lately, Matt is in a single category as he hasn't come up with a new relationship. But the chances of him romancing in secret remain alive too. Whichever, the case may be we hope that he would share about the new happening in his love life in the days to come.
Matt Steffanina's Short Wiki:
Matt Steffanina is an American dancer, born on October 20, 1986, who had a keen interest in dance since his childhood. Matt, who is yet to share about his family, moved from Virginia to LA in pursuit of his passion dance in 2010 and created a stir with his b-boying skills across the US by the age of 18.
Matt choreographed and performed at 'The Paramount Theatre' which indeed happens to be his first youtube video. Apart from his widely disseminated youtube channels, he got an opportunity to work with famous artists like Snoop Dogg, Chris Brown, and LMFAO.
Dance has been an indispensable part of Matt's life which must have showered him with finance enough to accumulate a decent amount of net worth. But it is yet to be revealed in figures.