Entertainment
Matt Terry Convinces Fan To Explicitly Talk When He is Dating and Gets A Girlfriend! Standing By The Word?
Matt Terry!
How many of you recognize this name from X Factor 2016? We guess many. Well, it might just be a treat today, because we are into talking about the personal life of Matt Terry, the same guy who has the voice of the angels and also claimed that he'd share every little personal life details with his fans.
Do we have something today to tell you? We'll see that in a moment but first, let's talk about the heavily anticipated gay rumors. We know you guys out there are eager to find out Matt's sexuality.So let's head on with it.
Is Matt Terry Gay?
Something that has been on your mind is the obscure sexuality of Matt Terry, after all, he is a heavily rumored gay man. It all started when Freddie allegedly kissed his fellow X Factor star Freddie Parker, and that rumor got even stronger when both moved in together.
Fans were so convinced that Matt had a little kiss with Freddie that Matt himself had to clear out the rumors.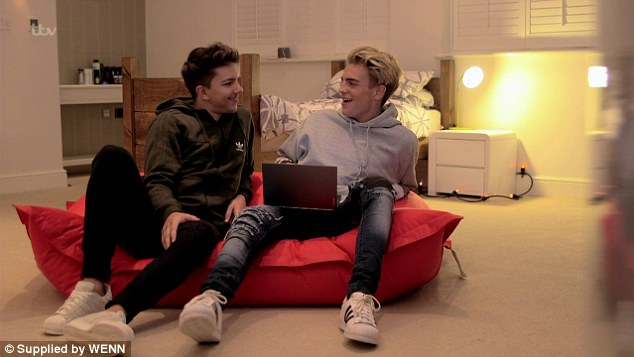 Caption: Matt Terry and Freddie on ITV show in 2016
Photo Credit: Dailymail
"We didn't kiss! We hit it off and we've been best mates ever since. I love Freddy, but he's not my type. A kiss never happened"
Matt claimed that no such kiss ever happened and that the event was merely a misconception and the fans got carried away a little bit. The 24 years old also claimed that they both see each other as brothers and are as close as any normal siblings would be.
Guess that just was a little bromance mistaken with romance!
Dating rumors!
Matt revealed that he went on to the audition of X factor after being brutally dumped by ex-girlfriend Jasmine Avis, with whom he shared a three long years of relationship, that too two days before his birthday.
However, while in the show, fans grew very keen about his and Nicole Scherzinger's relationship; that the couple looked good together and were budding a secret romance.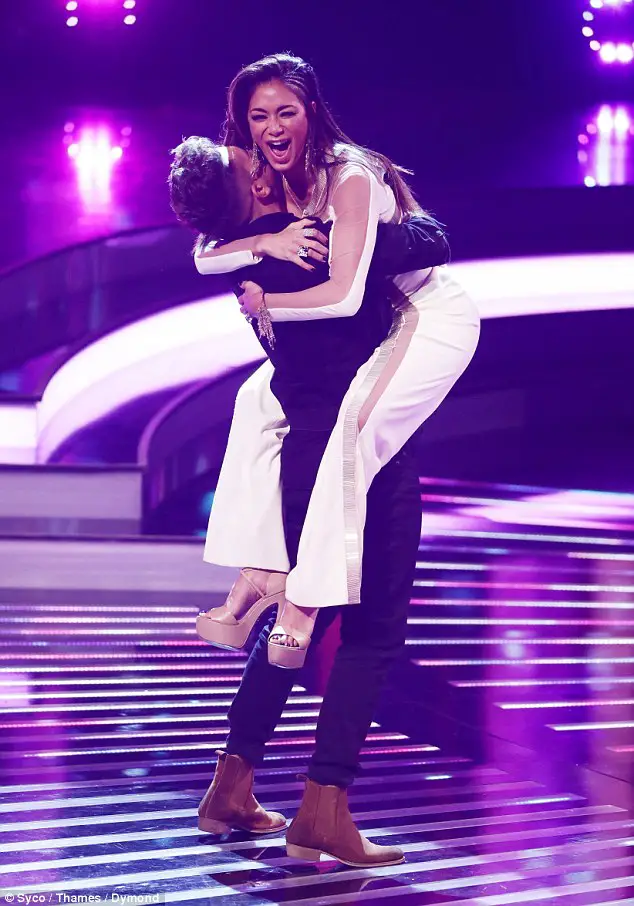 Caption: Matt Terry lifting up Nicole Scherzinger after winning the show
Photo Credit: Dailymail
However, that stuff did not bother him because he already had the best relationship with her; a relationship like a family!
"I picked up Nicole, I carried her all the way down the stairs and all the way down to the X Factor studio. We've got such a great relationship – she calls me her little bro, I call her my big sis."
We assume that's a sister and brotherhood mistaken for romance!
Was hiding a Girlfriend all the time?
In September of 2016, news hit the media that Matt had been in a relationship with his so-called ex-girlfriend Jasmine and that even after claiming that their relationship was no more, he was with a girlfriend and was keeping that low-key. The Sun revealed
"Matt made a big thing about the fact he was a hopeless single and was left heartbroken during his first audition in front of the judges. It was a classic X Factor sob story but little do viewers know Matt and Jazz are still very much together. She did split with him very briefly at one point but they're currently very loved up and even living together in the same flat. Their families who are really close have even made a bit of a joke about the whole "heartbreak" story on social media."
However, the surprising fact is that a month later, Matt claimed that he was not looking for love and that he would let his fans know the moment he has a girlfriend, while also clearing the surrounding rumor of him being a gay man.
'I'm not looking for love, I can't wait to start writing. It's important to use your life experiences. As far as I'm concerned, I am a heterosexual man - but I will totally keep fans up to date with my personal life and who I am dating. They will be the first to know."
Not sure if Matt has stayed beside his words or not, but he sure seems to be concerned about kissing heights of success rather than his mate and is too concerned about his passion.
As the news of keeping relationship secret came from an allegedly close friend, we'll see Matt's word for now.
Matt Terry's Short Bio.
Matt Terry was born on 1993, May 20, in the United Kingdom to parents Bob Terry and Shanon Terry. As far as there is the talk of family, he has an older brother, and apart from that, there is no other known family member he shares.
Matt, at the moment, has not also revealed his earnings as he is still in evolving phase and his net worth remains confined. However, we shall know it in numbers pretty soon by the speed he is pacing with his career.
Stay with us for the emerging updates on Matt Terry!