Entertainment
Maxine Peake: Inside Her Life with Husband-Like Partner and Their Struggle
A relationship is not always roses and rainbows as people assume it to be; it has its fair share of thorns and rain as well. When a relationship is put to the test, most give up, but there are a few who come out stronger than before.
Actress Maxine Peake and her partner can explain that to you better, as they too had their fair share of downs, but despite the torment, remain together. They are not even married, yet are stronger than a married couple.
So without any further delay, let's take a look at Maxine Peake's boyfriend, who is more like her husband, and the struggle they went through in the past!
Maxine Peake's Love-Life: Partner Who is More Like Husband!
The 'Shameless' star, Maxine Peake is in a relationship with her art director boyfriend, Pawlo Wintoniuk. The 43-year-old actress moved in with her partner in London back in 2011.
At early 40's, she seems confused as to how she could label her love, Pawlo, and her reason for that is:
"'Boyfriend' seems weird at 41, but 'partner' makes everyone think you're gay."
Well, she is not wrong. People don't give a second thought before labeling someone as gay based on their mere assumptions. But it's not the case here, as she has a boyfriend and the world knows about their love affair.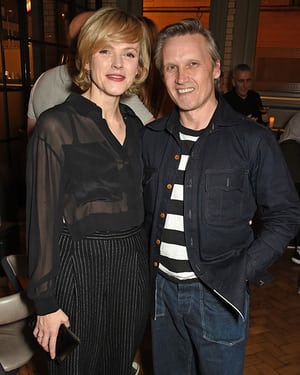 Maxine and her partner Pawlo (The Guardian)
Just like regular couples, Maxine and Pawlo decided to have babies, but fate had something else planned for them. Maxine and her boyfriend have been trying to conceive a child for a very long time, but unfortunately, the actress suffered miscarriages, that too not once, but twice.
Paw and I have been down every avenue and it hasn't happened but there are other things to do.'
Maxine never went on record to talk about her miscarriage in public initially, but chose to speak about it later. She expressed:
'I haven't talked about those things before because they're very personal and I didn't want to be a spokeswoman for women who don't have children. But when I did interviews, it was the first thing they asked about, like it was a conscious decision on my part to not have kids, and it wasn't.'
The actress further stated her resentment on the matter:
'I get angry about the way women are forced and bullied into what the male ideal is. Men don't get quizzed about their personal lives in the same way. No one says to a man, you're 38 and you haven't got children – why? You spend your life as a woman building your career, then, once you're there, there's a tiny window and all this pressure.'
Heartbroken and frustrated after the miscarriages, the actress commented on people's motivation to start a family.
Having children is very selfish. There is a vanity and selfishness in some respects in believing you must continue your genes and bloodline.'
Additionally, she shared that women, who suffered the same problem, thanked her for being vocal about it.
The couple is now considering adoption and also revealed that a relationship without bloodline could be strong, too, given Maxine's relationship with her step-grandfather with whom she is very close. But because of the duo's busy schedule, they have not adopted a child yet!
More importantly, even after such mishap, the two are still together and are going stronger than ever. Although the lovebirds have not announced anything about their marriage, even without one, Pawlo has proven to be more worthy as a partner to Maxine than many husbands out there.
On the other hand, miscarriage is not the only physical transformation Maxine went through; the actress underwent a massive weight loss back in 2001.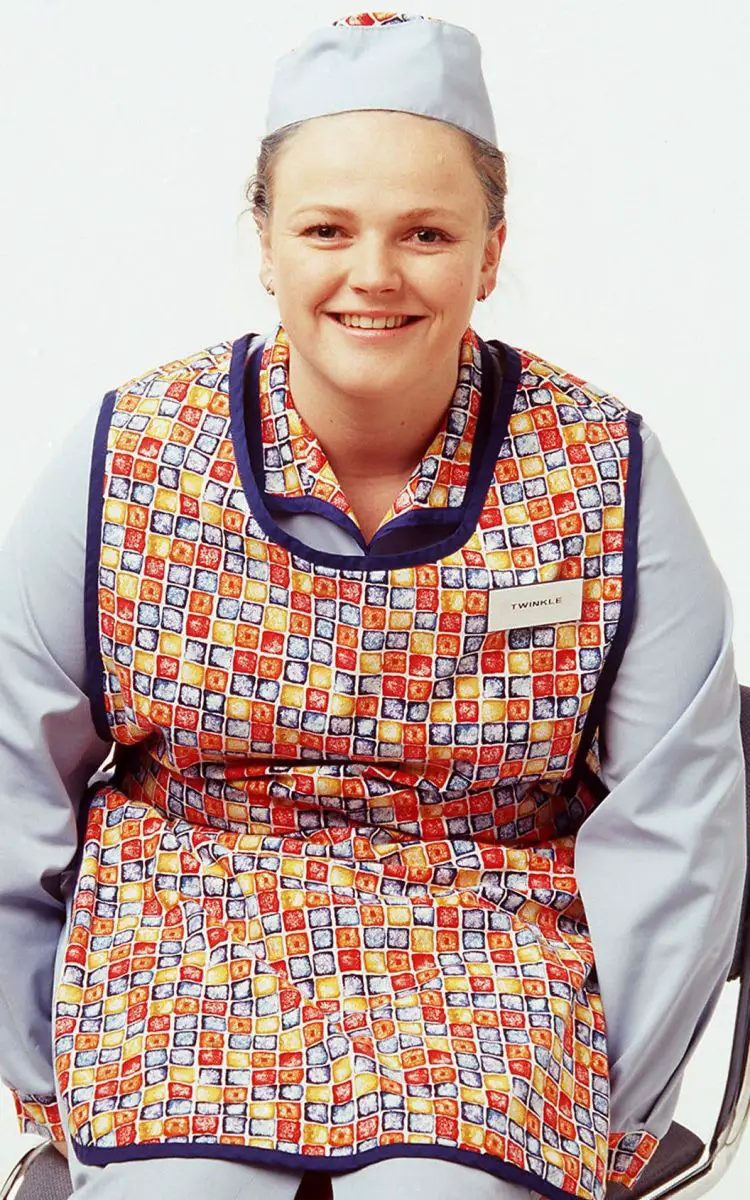 Maxine for her role in Dinnerladies before her weight loss (Telegraph.co.uk)
She revealed about her transformation which talking on The Graham Norton Show back in 2016.
Maxine talks about her body transformation (Apr 29, 2016)
Maxine has survived a lot of hardships and is indeed a source of inspiration to many people facing the same circumstances.
Do you agree with us? Express your views in the comment section below!