Entertainment
Maya Rudolph Reveals Cutest Details! On Husband, Kids, Being Parents & More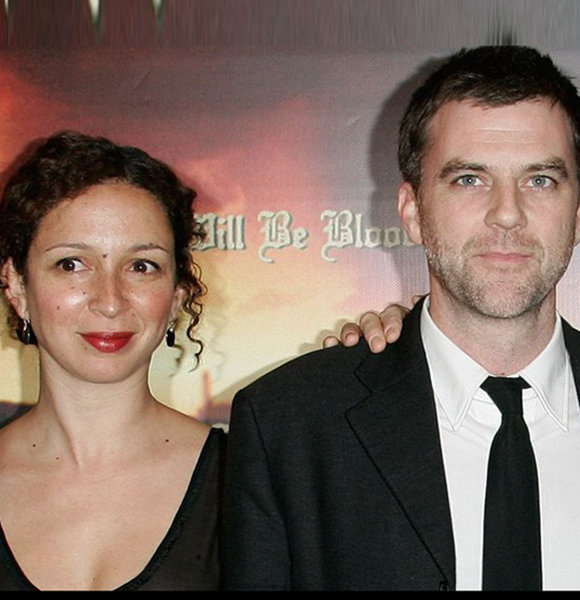 American actress and comedienne Maya Khabira Rudolph is famous for starring in the Television show, Saturday Night Live (SNL). She gets her audiences laugh with hilarious jokes and stories, but she is tight-lipped regarding her personal life. 
But despite all the odds, Maya has opened about her family and her relationship with husband. She has also opened about her experience of motherhood.
So, If, you want to get familiar with the whole story, dive in!
Low Key Life With Husband 
Maya always kept her details close to her heart including how she met her husband. But it is known that she has been in a relationship with her director husband, Paul Thomas Anderson since 2001. 
Many speculate that Maya met Paul when Paul appeared at an episode of SNL in 2000, but the substantial evidence to prove it has not surfaced out in the media as the couple maintains privacy in their relationship.
Moreover, some of the fans are still unaware that the couple is already parents to their four kids because the news of the two exchanging the vows have never been out.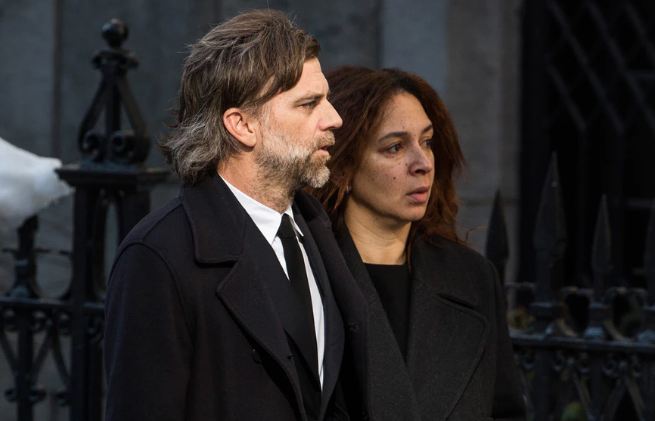 Maya Rudolph with husband Paul Thomas Anderson (Photo: bustle.com)
But not being married seems to have never been a problem for them as Maya gave birth to her first child, Pearl while she was working at the SNL in 2005.
During an interview with The Guardian in December 2015, Maya revealed how her motherhood changed priorities in life. She claimed that she never thought her job at the SNL that had so much importance in her life would be her second priority after she gave birth. 
"Before I became a mother, the show was the most important thing to me. And it was a strange experience, to go from having one love – and I truly loved that job, it was everything to me – to that love being secondary."
After the birth of her first one, Maya welcomed three children successively with her husband. But she left no stones unturned to keep her family life away from the limelight. 
She hid her fourth pregnancy until she appeared in Ellen DeGeneres Show in April 2013 and confirmed the pregnancy. The pair welcomed their fourth child at their home in July 2013 and named her Minnie Ida Anderson after Maya's late mom, Minnie Riperton who had died when Maya and her brother, Marc Rudolph both were young.
With the birth of their fourth child, the pair became a large family and replenished every time with their kids despite all the challenges of life.
Talks about Motherhood, Kids
Maya, who belongs to a mixed ethnicity due to her mother being Afro-American and her father being Ashkenazi Jewish, disclosed about her family details when she appeared at the L.A. premiere of The Nut Job 2: Nutty by Nature on 7 August 2017.
She joked that people look at her as a "weirdo" because she had a big family and stated that she never planned on having four kids. However, she said that she finds motherhood amazing and feels lucky to have the loving people by her side. 
"The triumph is the people that love each other. I mean, I feel lucky having — I never imagined I'd have four kids — that was never the goal. I feel really lucky that everyone is healthy and amazing,"
Maya also hinted that her life as a mother of four is not always fun, and said that she having "alone time" is almost impossible. But she also admitted that returning home when no one around makes her feel little weird.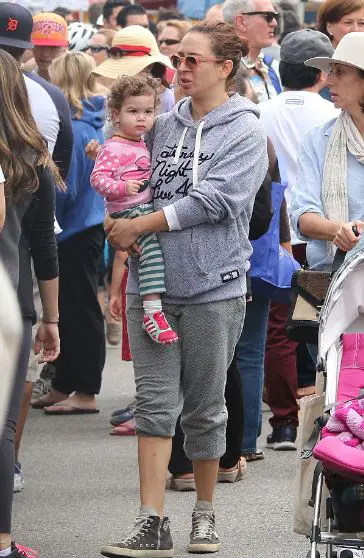 Maya Rudolph with her youngest daughter for the first time at the Farmer's Market in Los Angeles in March 2015 (Photo: dailymail.co)
Maya also revealed that she and her husband try to spend more time together despite all the hectic schedule. They even went for a date night to Vegas to see a show and enjoyed their time together. Maya elaborated the uninterrupted enjoyment as, 
"We went to Vegas one night last week to see a show. It was really cool because we went to bed and were like, 'That's it.' No one's coming into bed at one in the morning, crying or have peed."
As a supportive and an inspiring wife, Maya even walked the red carpet with her husband at the 2018 Academy Awards at the Dolby Theatre on 4 March 2018. Paul got nominated for  Best Director and Best Picture for his movie Phantom Thread that was inspired by Maya.
With support and affection for each other, Maya and Paul have made a beautiful family and are setting relationship goals together.