Entertainment
Meghan McCarthy, 26, Is Dating Her Boyfriend- Talks About Her Real Voice
Meghan McCarthy, 26, Is Dating Her Boyfriend- Talks About Her Real Voice The same goes for the American voiceover artist Meghan McCarthy as she stayed in a couple of dating relationship. Let's have a glance on Meghan McCarthy relationship status along with her real voice issue.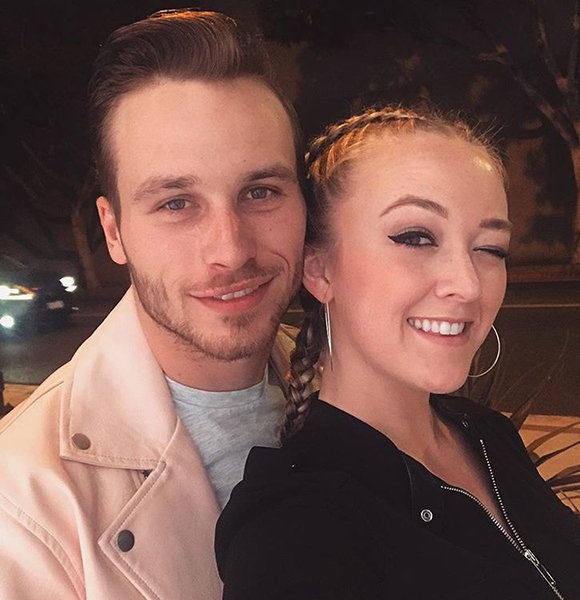 Being in a relationship with someone and dating someone never arouses a feeling of regard; it either turns out to be a true relationship or it serves as a better incentive for a future relationship.
The same goes for the American voiceover artist Meghan McCarthy as she too possesses the incentive from a couple of her dating relationships.So let's have a glance on Meghan McCarthy relationship status, along with her real voice issue!
Meghan McCarthy: Voice Over Artist's Dating Affairs
Meghan McCarthy, who succeeded to garner 1.5 million subscribers on YouTube, is infatuated towards Instagram star Kameron Kennedy. Meghan started dating Kameron at the beginning of 2017, and she acquaints her enthusiasm about her relationship through social media.
As of now, despite having a busy schedule in making advertisements for big companies such as 'Coca-Cola,' 'Tic Tac,' 'Oral B,' and 'Burger King,' Megan manages her time for her boyfriend. Well, she posts a number of their pictures on the Instagram which hints their blissful love life.
Prior to Kameron Kennedy, Megan was in a relationship with Joey Ahern who is also a Viner. Have a glance at the video below to know about their chemistry
Meghan McCarthy & Joey Ahern interacting with each other (Published on Jan 19, 2015) 
However, Meghan's relationship with Joey ended up in 2016. Nevertheless, it left lots of precious moments. Henceforth, in 'Did We Break Up' named video, Megan confessed it was good for both of them to separate from each other.
Furthermore, she added that break up are the parts of life and best opportunity to choose the best person for them! 
Meghan McCarthy: Bullied For Her Voice
Meghan, who did a voice-over for the world's largest manufacturer of two-wheelers- Honda, faced a bundle of embarrassing moment and bullies for her voice during her earlier age.
Initially, Meghan was destined to be a soccer player, but later she stepped ahead in acting realm because of the injuries that occurred while playing soccer.
But even in acting, she was bullied due to her voice. Though her real voice is very childish in real life, many others thought that she might be making fun by pitching her voice. Well, she has shared a video on YouTube giving an account of difficulties aroused due to her voice.
Meghan talks about her voice (Published on Aug 24, 2015) 
Despite being bullied over her voice in her juvenile age, Meghan succeeds to transform her voice as her strength. 
More About Meghan McCarthy
Meghan McCarthy, voice over artist and a screenwriter, was introduced to the voiceover's world when she was at the age of three. Meghan, who was born in Scranton, Pennsylvania, has two siblings named Kaila McCarthy and Bridget McCarthy.
Meghan, who stands tall at the height of 1.57m, was born on November 22, 1991, and is running at the age of 26. Regarding her academic qualification, she got a degree in theatre from Auburn University.
Despite being a public figure, she hasn't confessed about her ethnicity. However, she has posted a picture of her parents on the Instagram.
As of now, she is in bliss with her boyfriend, but she hasn't reckoned about manipulating dating life into a marital one, as there are no any plans of her getting married.
Meghan McCarthy earns a splendid salary for her dedication and hard work towards the craft; however, the exact figures of net worth remain confined.