Entertainment
Melody Thornton Seeking Relationship! Joining 'Celebs Go Dating' To Start Dating And Have A Boyfriend
Melody Thornton Seeking Relationship! Joining 'Celebs Go Dating' To Start Dating And Have A Boyfriend One of those celebs who are not so into the dating scene is the former Pussycat Dolls member, Melody Thornton.During Melody's time in the Pussycat Dolls, she ruled the heart of many of the grubby routines. But it came with a surprise that she has been single for pretty long time. Revealing the not dating thing, she has joined the E4's "Celebs Go Dating."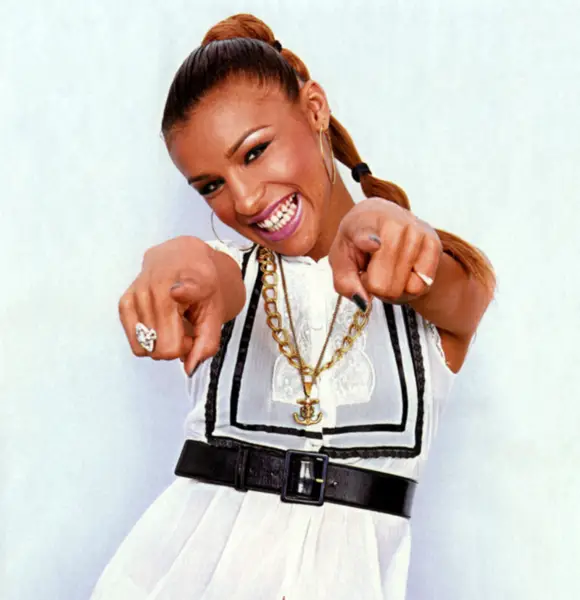 Looking at the hazzle-dazzle of the Hollywood, we believe that almost all celebs are often into dating except for few ones of them. One of those celebs who are not so into the dating scene is the former Pussycat Dolls member, Melody Thornton.
During Melody's time in the Pussycat Dolls, she ruled the heart of many of the grubby routines. But it came with a surprise that she has been single for pretty long time.
Revealing the not dating thing, she has joined the E4's "Celebs Go Dating." Let's find out more about her relationship status on our story.
Seeking For A New Boyfriend Or Has Other Plans?
Melody Thornton is the former member of the Nicole Scherzinger's band Pussycat Dolls. Despite being the sex icon in the past, she recently revealed that she hadn't been the dating for years.
Moreover, she hasn't had a proper boyfriend after her high school.
In an interview with OK!, she confessed,  
"I've been single now for 13 years and that's embarrassing to say actually. 
However, it now seems that her wait is over now, as she has joined the love show "Celebs Go Dating."
The American songstress is all set to win over hearts and the show, which aired earlier this year, have got many interesting turn arounds.
Caption: Melody Thornton talks about the kind of guy she loves to date. (Published on Feb 22, 2017)
The 32 years old singer surprised many with her raunchy confession about the reason behind her joining the show, as other celebs want to find 'The One' in the show, and if possible, get married. Unlike other, Melody is looking for something else.
In an interview, she stated,
"I'm just trying to get some regular sex on a regular basis."
She also mentioned,
"I had one serious boyfriend during high school and then I got into the group. I've never lived with anyone."
Well! After all the things, she must be getting what she is actually looking for in the love show.
Know More About Melody Thorton:
Born on September 28, 1984, Melody Thornton is an American singer. The one with mixed ethnicity rose to fame after she joined the successful pop group Pussycat Dolls.
She was recruited to accede to the group in 2003 and worked with the team for years until she left the group in 2010.
Caption: Melody Thornton worked with Pussycat Dolls, and the group released many hit chart-topping songs. (Published on June 26, 2009)
After departing from the girl band, she started her solo career and released her first single in June 2011 titled "Sweet Vendetta."
Moving on, she released her first mixtape P.O.Y.B.L in March 2012. Melody has been featured on songs by Timbaland, LL Cool J, Bizzy Crook, and Prince Kay One.
Along with singing and performing, Melody is also into acting. In 2009, she appeared in the TV series "Bank of Hollywood."
All the work of Melody as singer and actor has helped to accumulate the net worth of $4 million.
Stay with us for the emerging updates on Melody Thornton!