Entertainment
Mercedes Ruehl & Husband Now; Incredible Family Story With Adoption
Mercedes Ruehl, the American actress has stood firm with her partner and proved to the world that true love does exist. Admittedly, she made mistakes in the past...she got married to..even with a loving husband and an adopted child, it was still difficult...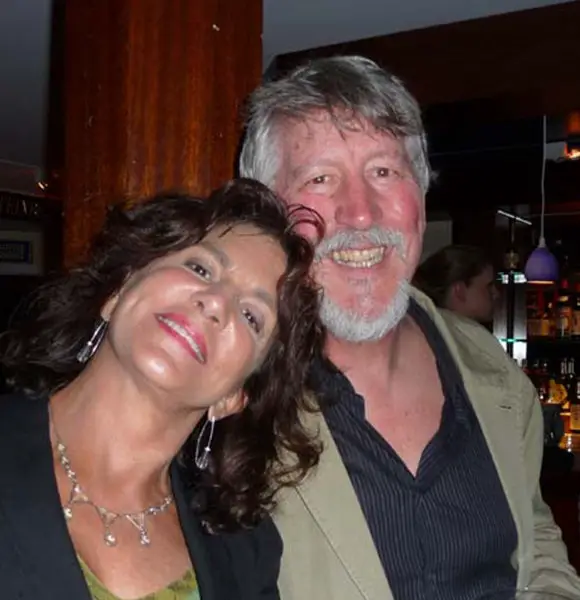 The world is indeed a cruel place where only the fittest get to survive and those who can't adapt to the changes in the environment, perish slowly over time.
The same applies to a relationship which needs constant nurturing and care. But, most people don't possess the qualities to maintain a healthy love life probably due to a lack of commitment and such relationships are doomed to fail.
However, against all the odds, Mercedes Ruehl, the American actress has stood firm with her partner and proved to the world that true love does exist. Admittedly, she made mistakes in the past, but she has been making amends for her acts and is now finally at peace. 
Wondering what was the heinous blunder that Mercedes committed and how is she correcting her past actions? Let's spare some time to look at the beautiful family life of the Oscar-winning actress to find that out!
Married Life And Adopted Son
Mercedes, just like any single mother, was struggling her way up to the ranks. But the pressure of parenting a child all on her own was too much for her to handle. So, she decided to give up her only son Christopher for adoption after which she lost all contacts with him.
Henceforth, she got married to a famous painter David Geiser. But, the hole in her heart left behind by her estranged son was hard to fill. So in 1997, she, along with her husband, decided to adopt another son. Eventually, they adopted an  11-year old child named Jake Xavier.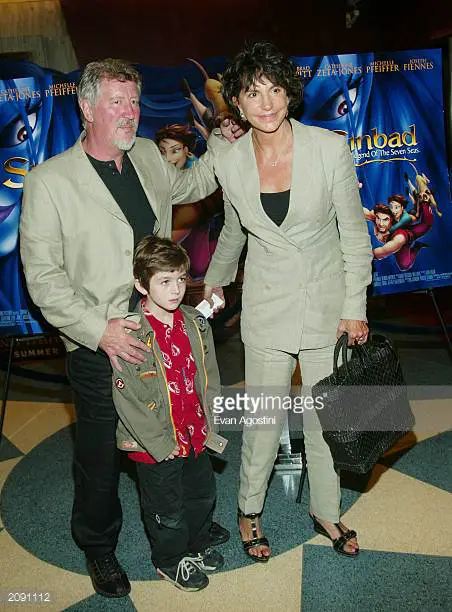 Mercedes Ruehl with her husband and adopted son, Jake (Photo: Gettyimages.com)
However, even with a loving husband and adopted child, it was still difficult for Mercedes to cope up with the memories of the forgotten child. Years later, she took the unprecedented step of hiring a private investigator to locate her lost child.
Through the investigator, she came to learn that Christopher has been renamed Chris by his foster parents and a meeting was fixed in a Boston hotel room. Remembering the heart-melting reunion of the estranged mother-son, Mercedes recalled,
"We just looked at each other and we laughed and we hugged each other. I thought I was going to cry. We just felt so shy, we just giggled."
After the reunion, Mercedes and Christopher now share a "powerful relationship." Christoper is also the godfather to Mercedes' adopted son Jake, and Mercedes' family is complete again. And even though Mercedes committed a terrible sin by giving up Christopher for adoption, she's done everything in her power to right her wrongs, and it seems like the 70-year old actress can now finally have her peace.
Besides Mercedes' family life, her professional life is equally satisfying as well. She has appeared in movies like Big starring Tom Hanks and Married to the Mob and won the Oscars for the Best Supporter Actress for her role in the movie The Fisher King.
Taking a gander at her identity, she is exceptionally enchanting as an actress. She is paid an incredibly great looking compensation for her work and undoubtedly has a net worth deserving of her hard work, but the exact figures remain confined, most probably for privacy concerns.
Mercedes' bio reveals the actress to be of German, Cuban and Irish descent. She was born as the daughter of FBI agents Vincent and Mercedes Ruehl on February 28, 1948, in Queens, New York and received her graduation from the College of New Rochelle in 1969.
Think we're missing something? Do let us know in the comment section below!