Entertainment
Michael Dorn Secret Married Life And Wife Revealed! Also, Shares How He Overcame Cancer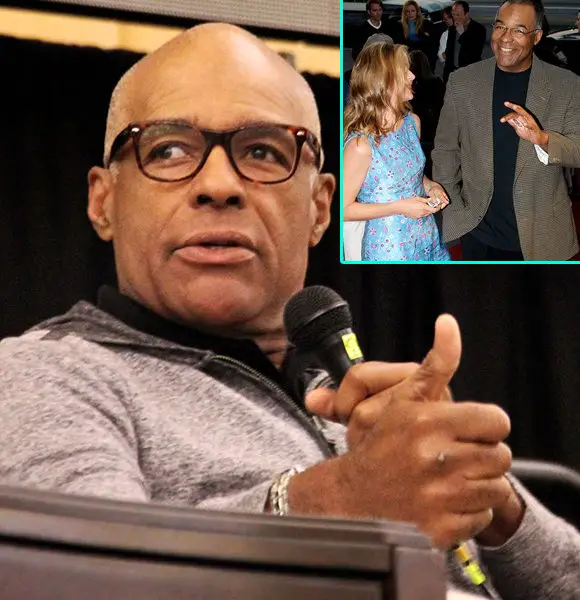 Famous Star Trek actor Michael Dorn has been a fan favorite for all that he has done in the industry. Not only is he a successful actor, but he is also a famous voice artist who has contributed a lot in that field.
But how many of you know about his personal life? Well, he is married and had his wife away from the spotlight for all these years. But today, we shed some light on his marital life and his wife today.
Dorn: A Married Man. Who Is His Wife?
Someone who loves his professional life often keeps his personal life under the shadow and does not talk or open up much about it. The same can be said about Dorn who has not been expressive about his personal life to the fans.
People wonder if this man has a wife or perhaps is dating his girlfriend. The answer to that might be a "YES" as he is a married man and has a wife. He has never been a fan of advertising his marital life to the public, and thus, not much can be said about his wife.
However, what we know that her name is Kelly and the two were famously spotted back in 2001 when the two attended the premiere screening of 'Pretty When You Cry.'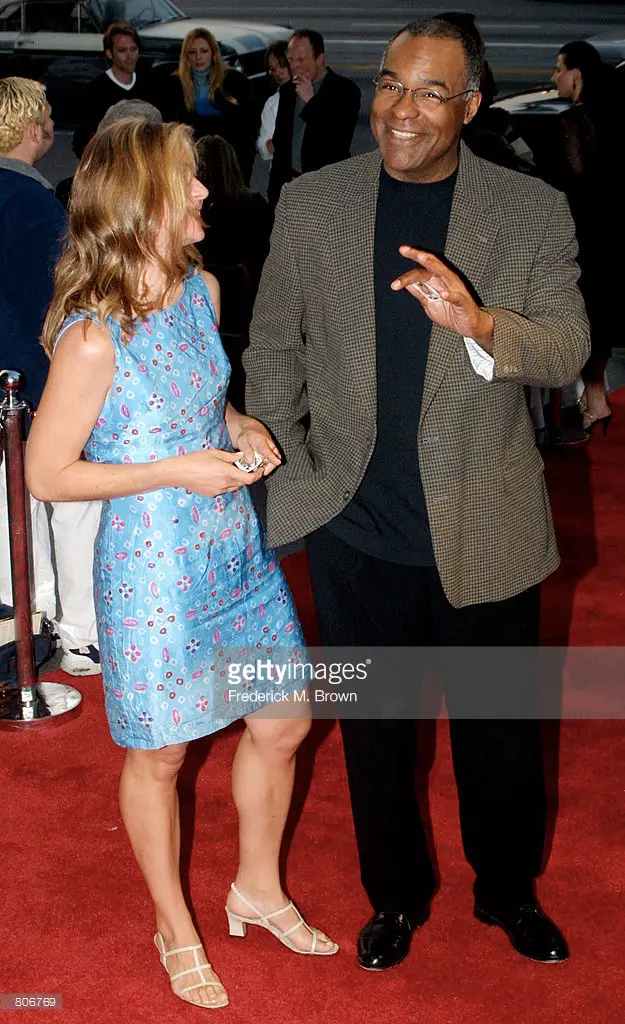 Caption: Michael Dorn and his wife Kelly attend the premiere screening of 'Pretty When You Cry' May 1, 2001, in Los Angeles, CA.
Photo Credit: gettyimages.com
Dorn has always preferred to remain quite when it comes to his marital life, and we should respect that. But one thing is for sure; his wife always has his back through the thick and thins of Dorn's life.
Moreover, now that we have made it clear that he has a wife in his life, all the gay rumors which often surround him are limited to just stories and hold no truth.
Furthermore, he was also rumored to be dating his Star Trek: Deep Space Nine co-star Terry Farrell. But not much has been revealed by the involved parties about the nature of their connection and the rumor. 
Dorn And His Battle With Cancer.
Not many might know, but the Star Trek actor was once diagnosed with a very early state of prostate cancer. Fewer details have come forth in this regard, but in a video on why he is a vegan, he discussed his battle with the early stages of prostate cancer.
Caption: Michael Dorn: Why Is He A Vegan?
Uploaded on Aug 20, 2011.
Born on December 9, 1952, in Luling, Texas, U.S., Michael Dorn is a famous American actor and voice artist who is best known for his roles in "Star Trek: The Next Generation," "Star Trek VI: The Undiscovered Country" and "Lessons for an Assassin." 
He has studied radio and the art of television production at the Pasadena City College. He also pursued a career in music as a performer, and that shows his dynamism when it comes to talents. 
But it is his professional life as an actor and voice artist who has made him the fruitful and respected man he is today. Not only has he earned success and respect in his professional life, but he has also made a fair amount of money in his life. That is why he boasts a net worth of $4 million.