Entertainment
Executive Producer Michael Gelman's Married Life With Wife And Family, Divorce Rumors?
Everybody desires to marry someone who understands them thoroughly and fill their life with happiness. However, there are only a few people whose this wish becomes a reality. Likewise, the individual we are talking today also falls among those few who have an excellent family life.
An executive producer of Live! With Kelly, Michael Gelman is an example of perfect husband and father. He has a loving and supportive wife and two creative daughters who are the image of their mother. Let's know about his marriage, daughters and family life in our story.
Michael's Married Life: Wife
Michael Gelman married Laurie Hibberd, a television personality from Canada in 2000. The couple dated for some time and later tied in a formal bond.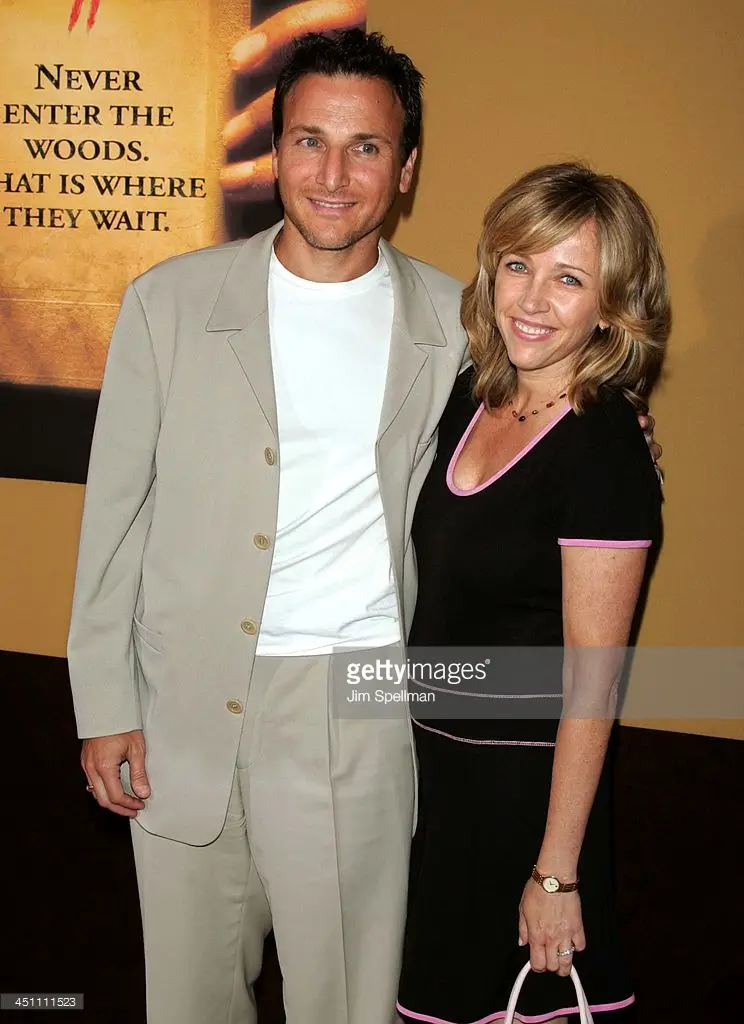 Caption: Michael Gelman with wife, Laurie Hibberd during The Village New York premiere in 2004.
Source: gettyimages.com
As of now, the couple is enjoying a happy conjugal life.  Michael claims that he hasn't seen any significant change in his relationship with his wife after the wedding. The love and fun before the marriage are still alive in the relation. We can say that the duo hasn't left any room for people even to suspect about their divorce.
How did Michael and Laurie meet?
Laurie was only a sideline reporter in Florida when Michael saw her the first time. Michael never thought he would get together with a sideline reporter those days. However, Regis Philbin encouraged Michael to date Laurie and believed they would look great together. Regis used to convince Michael saying that Laurie is very interested in him.
After some frequent meetings, Michael and Laurie started dating when she pursued a job in in New York for "Fox After Breakfast." Like Michael and Laurie, Regis got very satisfied with their relation. He also spoke about the couple in their wedding ceremony as a groomsman.
Their Daughters/Children:
The apparent change that occurred for the couple after the marriage is their parental role. The couple has two wonderful daughters, Jamie, 14 and Misha, 11 and they consider themselves as happy parents to have those sweet girls in their life.
Both the children are very creative and always willing to do something different.  According to Laurie's interview in Celebrity Baby Scoop in 2012, Jamie loves to do hip hop dance while Misha is fond of gymnastic and reading.
The kids have not completed their schooling yet. Michael and Laurie are confident that the kids will make them proud in the coming future.
What is his Net Worth?
Parodied as a gay character by Stephen Colbert, The Dana Carvey Show and Chris Kattan and Rachel Dratch, Saturday Night Live, Michael Gelman embarked his career in the production sector since 1987. He previously worked as an executive producer of The Morning show.  
Currently, he is executive producer of Live! With Kelly. His enjoys a salary of $2 million and net worth of $15 million.