Entertainment
Michelle Stafford Opens Up About Having Her Baby; With or Without Husband?
Motherhood is the dream of every women.This dream of Actress Michelle Stafford came true in the form of a daughter. But for her, the road to motherhood was not that easy as she had to chose the path of surrogacy for having a baby.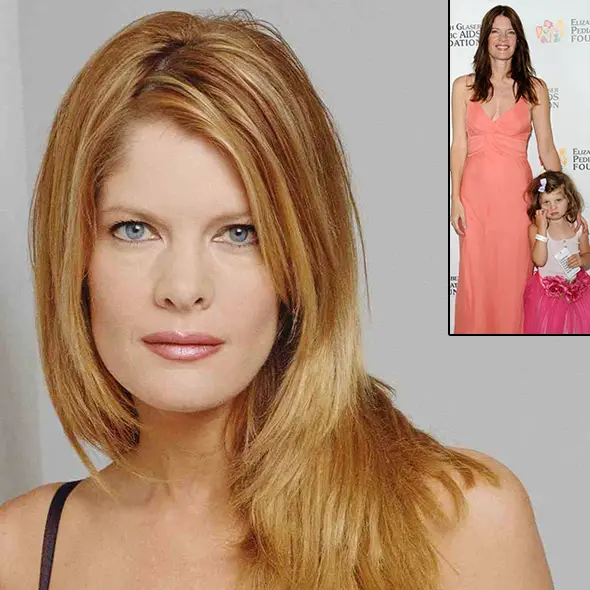 Quick Information
Date of Birth Oct 14, 1965
Nationality

American

Birth Place

Chicago, Illinois, United States

Profession

Actress

Zodiac Sign

Virgo

Ethnicity/Race

White

Sister/s

Janine Stafford

Daughter/s

Natalia Scout Lee Stafford

Relationship Status

Single

Net Worth

$15 Million

Height/ How Tall? 5 feet and 8 Inches
Feet (Shoe) Size

8 (US)

Hair Color

Brown

Eye Color

Blue
Motherhood is the dream of every woman. This dream of Actress Michelle Stafford came true in the form of a daughter. But for her, the road to motherhood was not that easy as she had to chose the path of surrogacy for having a baby.
How did Michelle Accomplish Her Motherhood Dream?
Michelle is now a mother to a daughter named Natalia Scout Lee. Right now she is a single mom who is bringing up her daughter without any assistance from a male counterpart So; it's a commendable job from her part that she took the responsibility of both the father figure and a mother figure.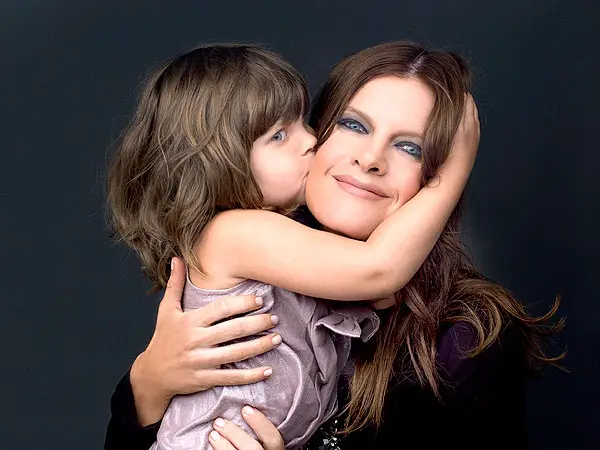 Caption: Michelle Stafford shares a loving bond with her daughter Natalia.
Photo Credit: timeinc.net
But getting up to this position was almost a Herculean task for her because after deciding to begin a family on her own, she tried artificial insemination, in vitro fertilization and also considered adoption but all these options failed. This continuous, futile attempts made her feel low at times which she mentions as;
"There were some very dark moments for me," They were drug-induced by the hormones, and the rage and depression I felt would be out of my control."
However, despite the failure, so strong was her desire and determination, that she didn't waver an inch from her will. This is clear from her following statement, where she said;
"I never wavered in my desire to be a mother," she says. "But I did waiver on aspects of the process. It was the hardest thing I've ever done in my life."
Finally after what she calls "three and a half year journey through hell," she landed at the surrogate option and here is what she has to say about the surrogacy.
"She (my surrogate) was doing what I should have been doing — carrying my baby. I couldn't get over it. Every time I would see her or go to doctor's appointments with her, I just felt like a loser, a failure. It is what it is, but I'll tell you, having gone through that whole thing, it really broke me down and at the end I'm much more confident than I ever was. Sometimes we gotta "be in it," we gotta experience the hell to really appreciate the good. To really know what the "good" is and live for it."
Finally, the baby was delivered on Monday, December 21, 2009. At the time of birth, the baby weighed 8 lbs,3 oz and measured 19 inches in length. She couldn't contain her happiness in this success and exclaims;
Finally, after what I call a "three and a half year journey through hell," I welcomed my amazing, healthy, biological daughter into the world via surrogate! How lucky was I that she was beautiful, calm and healthy?
Her Desire To Be A Mother and the experience of being a single mother!
Michelle had her own feelings and reasons attached to being a mother. Why she wanted to be a mother is expressed in one of her statements, where she said;
"I was single and 40 and wanted to be a mother. Why did I have to wait? I knew I would be a good parent, I wanted to be responsible for another person, I wanted to make a real difference in someone's life, and I wanted to have that "special love" for a child that I had always heard parents talk about." 
Michelle and her daughter now share a very special bond together. When asked if she would tell her daughter someday about the surrogacy, she was positive about it. As a single mother, she wishes to see love and respect from her daughter shortly for what she did. It is reflected from this statement, of her's where she say's;
"[One day, I hope Natalia says,] 'My mom is such a cool chick. I am so lucky that she went through all of that to have me. I am going to buy her a house in St. Barts," 
 She finds being a single mother quite challenging as she say's;
"I'll be honest: It's challenging doing it alone. Honestly, the first year practically all I remember is my distain for carrying that car seat around! It would have been nice to have a man to do that, but what the hell, my left arm is really toned now."
She also confessed that the main reason she is single and unmarried for now is her love for adventure and new experience saying,
"A desire and thrust to really live with adventure in my life. I think that's one of the main reasons I'm not married. I have never really found anybody who got that. To me, if somebody wants me to stay in and draw within the lines, that would make me insane. But there's a price. To be honest, and this is the first time I've talked about this, the last couple of years have been the hardest of my life."
and further added that she's going through rough times recently saying,
"It's just been a tough couple years. And having my son come at the same time and being criticized heavily for that. A lot of people applaud me for taking my life into my own hands, but there are some people who attack me for doing my own thing."
Nickelodeon Unveils Parent Oriented Show 'Secret Mind Of A Single Mom':
Nickelodeon has recently started its new project, Nickelodeon parents, a lineup aimed at Parents and trying to bridge the gap between parents and children that are more so common these days. Michelle Stafford is part of the NickMom series and stars in the show 'The Secret Mind Of a Single Mom,' which presents the life of a loving single mother.  The show is an interesting spin on Michelle's original project 'The Stafford Project.'
The show stars Michelle, and her own Daughter Natalia who go through various issues a pair of a daughter and a single mother goes through which a lot of Daughter-Mother pair can relate with. The show has been described as incredibly heartwarming and many of commended Natalia for being the gem of the Show. Michelle revealed about how the show came to be stating,
Nickelodeon came to me and said they didn't have anything that speaks to the single mom, and there are so many single mothers out there. And they loved "The Stafford Project" and wanted a show that was irreverent and speaks to the single mom, so that is the show I am doing. Basically I break the fourth wall in the show and am like, "Seriously, look at this." It is what the single mom is thinking but it actually speaks to all moms, and all human beings. A single friend of mine was over and watched the rough cuts I have, and was laughing out loud. It is kind of the minutia of the everyday mom life and dealing with kids. The great compliment was a guy was replacing my window, and I had the show on, and he started laughing. I was like, "Okay, that joke works." They are just two-minute vignettes, web shows, and if people like them I will continue to make more. And if they continue to like them I will make more and more and it might be on their channel.
Stafford also hosts the Podcast series 'Single Mom A Go Go,' a podcast where Michelle discusses life as a single mother trying to make it in Hollywood.
Caption: Michelle Stafford's Single Mom A Go Go featuring Nadia Bjorlin.
More On Michelle's Personal Life:
Michelle is single and neither married nor currently dating anyone. When asked in an interview if she lets her daughter Natalia meet with her dates, she said that she only makes it happen with the good ones. She also mentioned that she has a lot of male friends, but which one of them would make it be her husband is a matter that will be only revealed with time.
She has co-starred in shows like"Tribes," "Another Midnight Run," "Renegade," and "Models, Inc.".She also starred in the show called "The Young and the Restless" for which she was well established as Phyllis Summers in every household. This helped to bag her two  Emmy Awards and three Soap Opera Digest Awards. No wonder she has a net worth which has a good value of $15 million.