Entertainment
Is Mikey Day A Gay Man? What Is He Doing After Street Magic With David Blaine? No News about Girlfriend and Dating!
With a splendid personality and in addition to that, a perfect comic timing is a thing which has made Comedian Mikey Day even more special. Often speculated as a gay man, but how true is it? After getting busy in the street magic parodies series in the YouTube channel, what is he busy with? Let's have a look at the present life of Mikey Day and also see whether he is with a girlfriend or has made the speculation right, in our story today.
Is A Gay Man Or Has A Girlfriend?
The California native has got his resume filled to the brim with different comedy acting, voice-over gigs and writing too. This multi-talented hunk has won the heart of many of his works. But who is ruling his heart? Does he have a girlfriend?
The 37 years old actor once dated actress Selma Blair. The pair first met on the set of "Kath & Kim" and started seeing each other from late 2008 to 2010. Their on-screen chemistry turned out to be real and was going sweltering and heavy. But after dating awhile, the pair just chose separate ways, and with that, the reason for their break-up is still a mystery.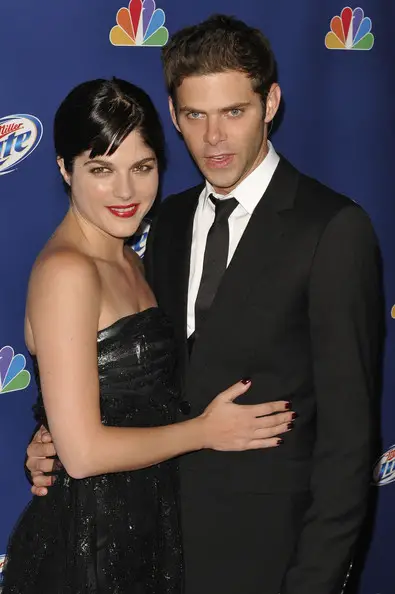 Caption: Mikey Day made his appearance with Selma Blair at NBC's Fall Premiere Party in 2008.
Photo Credit: zimbio.com
After splitting from Selma Blair, Mickey Blair was not linked with another woman, so far. As of now, he is possibly single and Selma Blair is reported to be single too. The single relationship status of Mikey might be the reason that people often speculate him as a gay man but is that true?
Well! On that regard, the comedian hasn't talked about that, yet so the fact of his sexuality remains within himself.
What Is Mikey Up to By This Time?
Along with the comedy skills and appearance in several shows, Mikey Day was also seen doing street magic parodies with David Blaine. But what is he busy with for now?
Caption: Mikey Day in a Street Magic Parodies with David Blaine. (Published on April 7, 2007)
After proving ability through various acts and other works, Mikey Day got his big break in 2013 after he was hired as a writer on "Saturday Night Live. A couple of years after working as a writer  Mikey was cast as featured player in SNL, and as of now, he has been cast in several episodes.
Caption: Mikey Day featured on SNL on October 1, 2016. (Published on October 1, 2016)
Born on March 20, 1980, Mikey Day was born as Michael William day. After getting graduation from UCLA with a degree in theater, he then became the member of The Groundlings. Further, he started his career making appearances in various TV shows like 'Angel,' 'Wild N'Out,' 'Kath & Kim' and much more.
Mikey was also a cast member and co-head writers of 'Mary & Marty.' He then got hired as a writer for SNL on 2013 and was featured as a cast member in 2016.
All his work as an actor, writer, comedian and voice actor must have helped a lot to make a sizeable figure of impressive net worth which is not officially revealed yet. But his net worth is expected to be in millions.