Entertainment
Mimi Faust Moved From Having A Boyfriend To A Girlfriend; Who Is She Dating Now?
Having dated few men in her, life reality star, Mimi Faust seems to have changed her preference on the dating field. Faust now has switched her interest from men to women due to which her fan followers are amazed and baffled regarding her sexual orientation.
Now the questions arise, is she sincerely dating a woman at present or was it simply a rumor spread by her rivals?
Dated men in past or had an eye on a woman?
In the year 1997, Mimi got linked with Stevie J, the American rapper. The relationship of the duo initiated from the show Love and Hip Hop where Mimi was romantically involved with the rapper.
The relationship was taking its pace and was going through some rough patch when the duo finally ended their love life in 2012.  Mimi and Stevie gave birth to a daughter named Eva Giselle born on 2010, just a couple of years before they called it quits.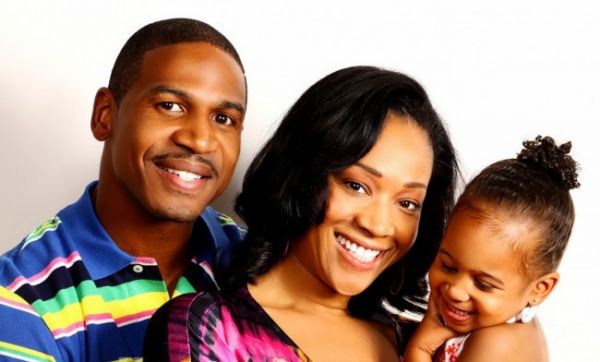 Caption: A complete family portrait, Stevie J, Mimi, and daughter Eva.
Photo Credit:thejasminebrand.com
After a year in 2013, the primary reason for the couple's split came forth as Mimi confessed about Stevie having another relationship with his ex-girlfriend Eve. In an interview posted by Therollingstone, she said:
"It was public. Yeah, I new about it. He was dating Eve. He was allowed to do whatever he does. We weren't married. He was doing him."
Mimi also disclosed about Stevie and his exes' on and off the relationship and how Eve finally had to leave his apartment when Mimi moved in with him in New York. It turned out to be a short happy time as things turned out weird when Eve had returned while Mimi had a quiet exit. At present Stevie J is married to Joseline Hernandez, a Puerto Rican reality star since 29th June 2013.
After a stormy relationship with Stevie, Mimi got involved with Nikko Smith, an American singer in 2012. The relationship between the two had started from the same show, Love and Hip Hop: Atlanta. The relationship was taking a leap in the series till Mimi found out Smith had a wife named Margo.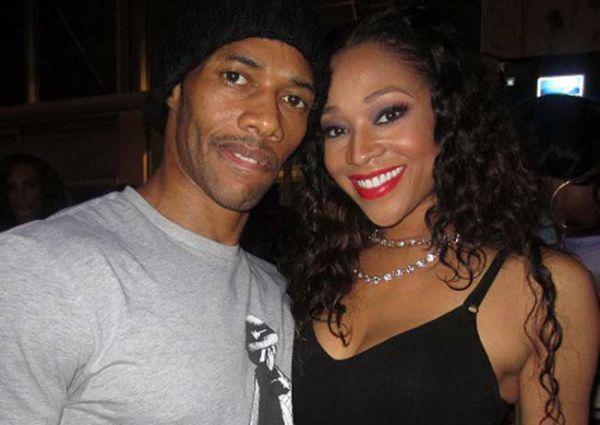 Caption: Nikko Smith and Mimi Faust on the show  Love and Hip Hop: Atlanta.(2012)
Photo Credit:memphisrap.com
Similarly, after the illegitimate video of Mimi and Nick got viral in the media, the relationship between the pair fell apart in 2014. The couple did not produce any children from their relationship and Nick is reportedly single at the moment.
Similarly, Mimi slammed the rumors of dating her ex,
Having suffered from a backdrop in relationships, Mimi disclosed her desire in getting into a temporary relationship through her tweets.
While in the same year 2015, Mimi threw a tweet claiming to be dating but decided to hide the identity of the person she was dating.
Followingly her fans were happy as well as eager to know about the mysterious person she was dating,
Even in an interview with the Hollywood life, she revealed about dating someone, where she said;
"I am dating. I am dating someone, but I am not dating different people. I've been dating one person. Welllllllll… You are going to have to stay tuned."
While in the year 2016, the stories regarding her same-sex dating flared up.
The rumor spiced up when she uploaded several pictures of her with the WNBA star Tamera Young.
Later in the early year of 2017, everything became officially confirmed after their PDA in social media.
The couple is enjoying their new romantic life. Maybe due to her two broken and messy relationships with two different men, Mimi completely changed her dating perspective, or maybe she found out her compatibility with Young due to which she decided to date her.
Well, her exes may be astonished by her new decision while we are wondering how her daughter Eva will react about her mom dating a woman.  From the engraved tattoo in her daughter's name, one can say how much Mimi loves her daughter.
Maybe on the occasion of Eva's eighteen birthday, she will spill the beans about her sexual orientation, so till then let's enjoy the romantic love life between Young and Mimi.
Stay with us for news on Mimi Faust!