Entertainment
Mingus Lucien Reedus Wiki: Hits Runway at a Tempting Age - Modish Like Parents
"Like parents like kids!"
The saying fits aptly in the case of the upcoming model, Mingus Lucien Reedus, who is the son of a famous model mother and an actor and model father. He has striking features, and his genes are to be credited for, but whose genes are we calling responsible for the way he is? Let us find that out in a short wiki-like bio of him. 
The Young Model Mingus Lucien Reedus' Wiki:
You might have heard of the famous jazz bassist Charles Mingus and the model Mingus Lucien Reedus has been named after him. By hearing the surname, "Reedus," some names must have popped up in your mind so are you guessing the same name as we are about to reveal?
Well, his father is none other than AMC's The Walking Dead's Daryl Dixon, Norman Reedus and his mother is the former famous 'Victoria Secrets' model, Helena Christensen, and now you might be clear, as to why we were discussing his genes that much. He has the looks of his mother and the class of his father and the elegance of both of them.
Born on October 13, Mingus, who stands at the height of 1.8 meters, made his catwalk debut at the age of 16. He walked representing the famous brand Calvin Klein with those sharp and piercing looks like his mother and made a stir in the fashion industry.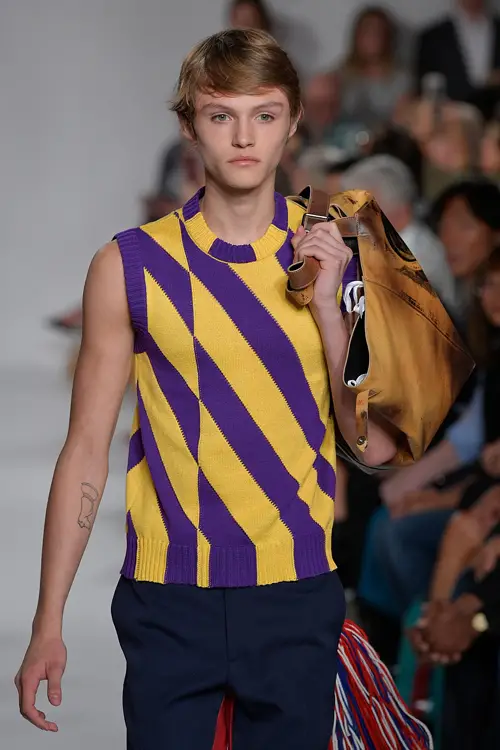 Caption: Mingus Lucien Reedus who has been walking in the footsteps of his former supermodel mother.
Photo Credit: hola.com
Helena shared that it was awesome to see her only son walk in a fashion show and it's apparent that she is supporting her son towards his passion. Moreover, the mother-son duo was spotted enjoying a day out Mercer Street in the neighborhood of Soho in early 2017.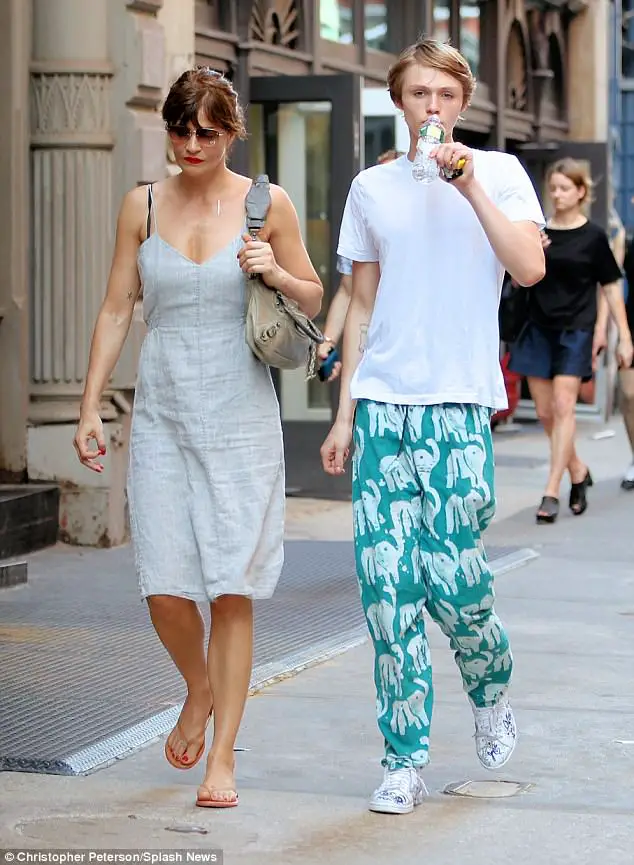 Caption: Mingus Lucien Reedus and his mother Helena Christensen enjoying a day off in NY, 2017.
Photo Credit: dailymail.co.uk
Also, Helena shared how Mingus describes his mother and said, 
'[Mingus has] definitely taught me how deeply uncool I am. He's like: "I'm going to ask you something, Mum, but please promise me you won't turn it into one of your lessons about life - I'm doing quite well without them."' 
Further, Helena shared Mingus' nature love and cited an incident too.
'He wants to be out in nature all the time. He found a snake the other day in New York, and he said, "We have to bring it home." So I had to empty a water bottle, and in it went. Then I took it to the pet store, and they identified it. It's not a cobra, so we took it home and it's now living in a big cage, and I have to buy grasshoppers every week.'
After being romantically involved with Norman in 1998 and splitting back in 2003, the couple shared mutual custody of their son. They had remained on good terms with one another such that they could raise their only son together. After all, when one has the love and support of his family, he grows up to become a successful person.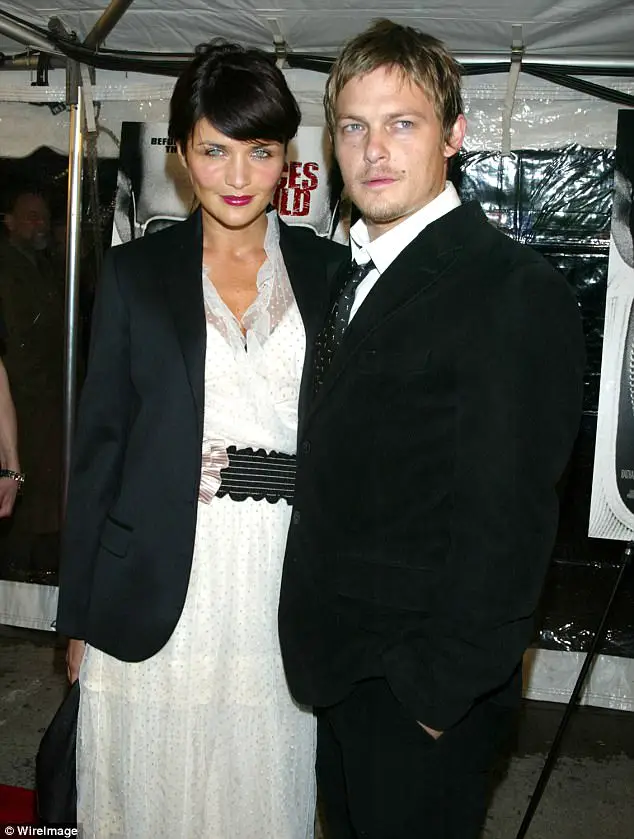 Caption: Even after splitting, Helena Christensen and Norman Reedus share the custody of their son, Mingus.
Photo Credit: dailymail.co.uk
And speaking of her romantic life after her relationship with Norman, the Danish beauty, Helena started dating Interpol singer Paul Banks, and since the inception of their relationship back in 2008, there has been no looking back for the couple. 
And did you know, Mingus has been lucky regarding getting the love of his grandparents too? His maternal grandmother was of Peruvian descent, and while he was growing up, he enjoyed sophisticated, international cuisine items such as oysters and Moroccan-style chicken.