Entertainment
Mish Boyko Bio: Family, Parents, Birthday, Dating Status And More
Mish Boyko is an aspiring actor who is prominently known for his appearance in the 2014 movie, Dracula Untold. Blessed with intense acting skills, the young British actor has a great future ahead, and he indeed is working towards paving his road to success. You somehow know him for his professional endeavors, but how well are you acquainted with his personal life details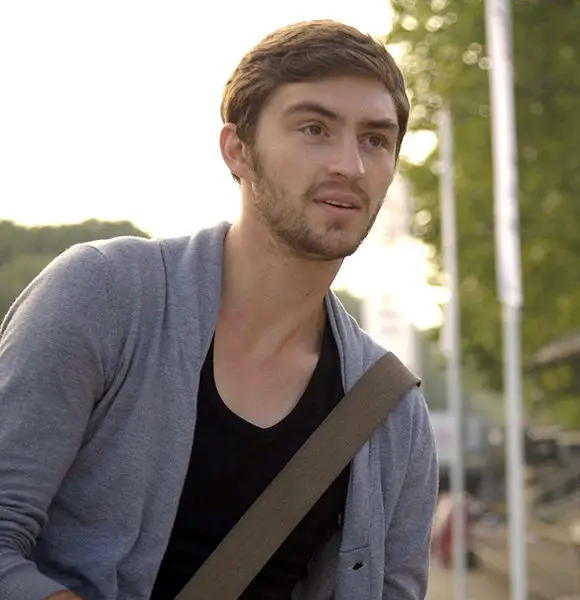 Mish Boyko is an aspiring actor who is prominently known for his appearance in the 2014 movie, Dracula Untold. Blessed with intense acting skills, the young British actor has a great future ahead, and he indeed is working towards paving his road to success. 
You somewhat know him for his professional endeavors, but how well are you acquainted with his personal life details?
Well, if you want to know Mish a tad bit more, then keep reading!
Mish Boyko's Life In Nutshell
Mish Boyko was born in Nottingham, England, where he spent most of his childhood. His birth year or age isn't mentioned in his bio, but according to a post on twitter, he celebrates his birthday on December 13.
Mish's family originated from Ukraine, as his grandfather, whom he is named after, was a Ukrainian citizen. However, Mish has not revealed the names or any other details about his parents as well.
Talking about his professional part, Mish's love for acting began after he decided to choose acting as his career path while studying at college. Talking about the initiation of his acting life in an interview back in 2014, Mish said,
"I kind of fell into it. I needed an extra subject in college and it was between acting and biology. Acting won — I got so much out of it that when I finished my studies, I went to drama school."
Mish, who stands at the height of 1.88 m (6 feet 2 inches), later joined Birmingham School of Acting at Birmingham, England and left the drama school in 2010.
During his acting career, he has performed in several feature film and landed parts in British TV series like Waterloo Road, Silent Witness and The Tunnel. Further, he has made some guest appearances on television shows like Wrist, D is for Detroit, Fortitude and Harley and the Davidsons.
Mish has also played supporting roles in movies such as Risen (2016), Anthropoid (2016), Writer's Room (2017), and Megan Leavey (2017). 
Mish has even acted in a 2014 Bollywood movie Queen, where he played the role of Oleksander aka Sikandar, the silent lover of protagonist Kangana Ranaut. The film was critically acclaimed, and a massive box-office hit, and Mish eventually garnered a huge female fan following in India; some of whom, even proposed him for marriage. 
Currently, Mish seems to be enjoying his singlehood, as he has not revealed details about his girlfriend, and looking at his statistics, he has no immediate intention of getting married.
The reason for that is probably the lack of time for a committed relationship, as he is busy living his life finding jobs and following his passion for cooking and soccer.