Entertainment
Mix Ethnicity Adrienne Janic, Adventures With Son: Where is Her Husband, Bud Brutsman?
There has been several rumors and still some unproven aspects of life regarding Adrienne Janic. Family and celebrity husband issues and concerns of the son are most desirable matters of curiosity for her fans and well-wishers.
She is Married: Husband and Children?
This stunning 41-years old Californian lady, @AdrienneJanic, has long been in cinemas and reality shows and is currently working in the series Competition Ready.She is married to film producer and CEO of Rentwood Communications International, Bud Brutsman.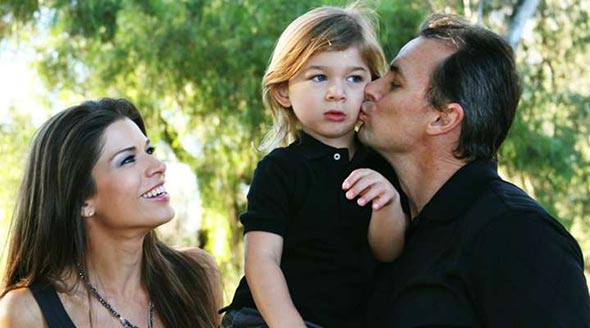 Caption: Adrienne Janic with her husband and son, Deuce.
Source: frostsnow.com
Producer Bud and AJ  produced a documentary together and were seen in Beverly Hills for an industry screening of Adrienne Janic's film, "MONDAYS WITH WILLIAM" in 2013.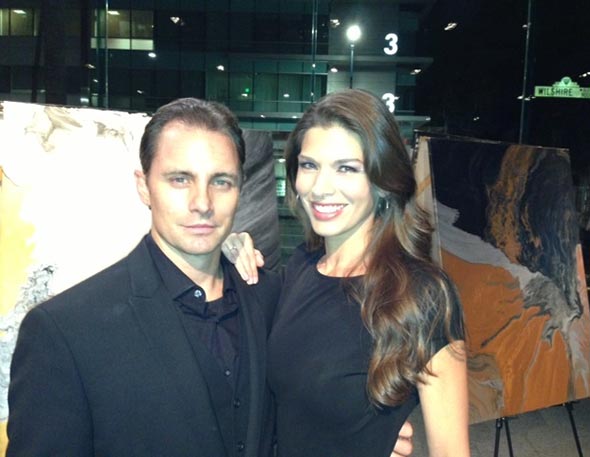 Caption: Adrienne With her husband Bud
Source: turkpr.net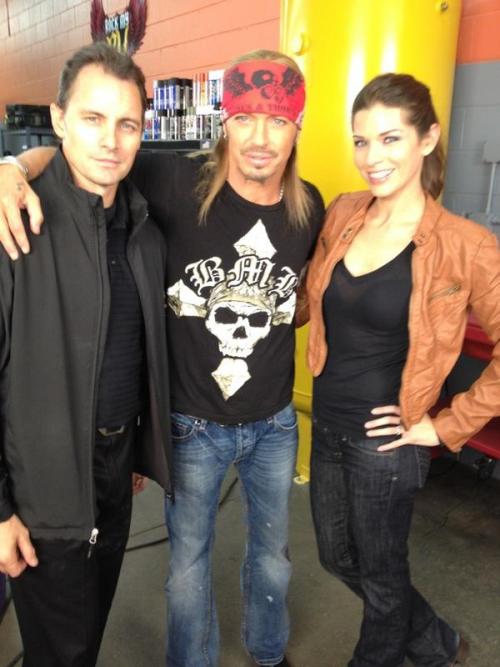 Caption: AJ with Bud and colleague Chris Jacobs while working on same project Overhauling. 
source:alchetron.com
However, her married life seems not to be contented as rumors have wide-spread that the busy schedule of Bud has gone beyond the focus of the family. Furthermore, we cannot reveal any pictures of Bud from her Instagram as well. Her Twitter posts are also ignorant about Bud even though she regularly mentions her friends and son:
Moreover, the Overhaulin girl hasn't mentioned anything about her husband even in her exclusive interview:
Adrienne Janic is mentioned to be a stunning actress, model, and mom, but what about a stunning wife?
Bud Brutsman doesn't show up even in the party posts by AJ:
Adventure with son: A great fun
Even though controversies regarding their togetherness is on the line, AJ is busy adventuring with a son with no signs of a husband around. Maybe they are up to something not so good. Even her social media has no clues for Bud.
Here are some of the tweets that she made regarding her son:
Adventures of mother and son really seem quite interesting.
Here are some more from her Facebook: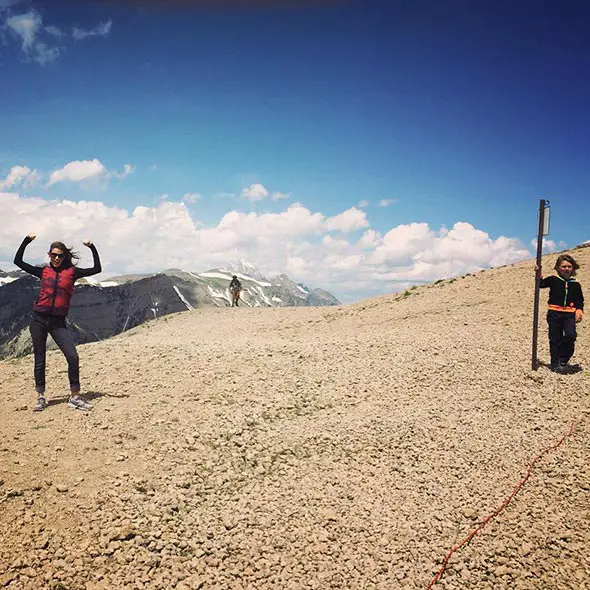 Caption: AJ and son at Teton mountains
Source: facebook.com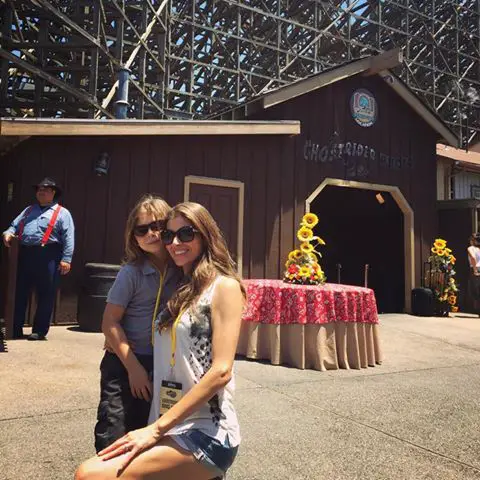 Caption: AJ with her son at Knott's Berry Farm event
Source: facebook.com
Adrienna Janic; Healthy Mom
While making sure her son and her family stays Healthy, Adrienne Janic has set out to improve the health of people around the world. After Overhaulin ended, Adrienne was hired as the host for health-beauty VERIA Living Network series, Fit, Famous & Fabulous. Quite a change from her previous work but still quite commendable.
She talked about how it feels to be a mom and make sure that she and her son stays perfectly healthy and fit and was quoted saying,
"I truly love being a mom. It's the hardest job in the world, but it's also the most rewarding. It has also taught me patience, to slow down, to schedule time with friends and family, and to enjoy the simple things in life."
She furthermore talked about her motivation for staying healthy being her son in an interview with Zliving,
My motivation is my son. I want to be healthy for him, and also be able to keep up with him. I feel that a healthy lifestyle should begin at home. By setting a good example for my son, by eating right, preparing healthy meals and snacks, and taking him on walks, it will become a part of his life as he grows up.
In fact, there's a "proud mommy moment" I'd like to share. We were once at a birthday party and they had regular, high sugar juice. He took some because his friends did. After a couple of sips, he brought it to me and said he didn't like it and wanted fresh water instead."
Currently, Adrienne Janic lives in California with her son and works for Competition Ready. Rumors have been that Bud is seen with other ladies. Perhaps he is busy with his show and biz. AJ also seem to be getting go with her son and her jobs.
The previous overhauled and Hot Import Nights co-host has a mixed ethnicity. Yes! And it's surprisingly true. This glamorous actress, who has also starred in various Hollywood cinemas, including Diary of a sex addict, has a mixed Mexican and Yugoslavian accent. As a descendant from Mexican mother and Yugoslavian father, she boasts the textures of either culture.