Entertainment
Mix Ethnicity, Grant Imahara, Fun With Girlfriend in Wedding: Partner Since 2011
You must remember the Robot designer, Grant Imahara from the show 'Mythbusters' but since he left the show, not much new is known about him. Well, we have some updates about the Asian-American genius. It turns out that he is spending a lot of time with somebody special in his life for some time now.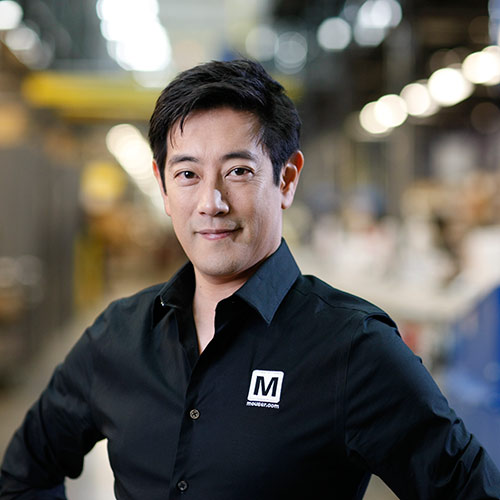 Well, we have some updates about the Asian-American genius, robot designer Grant Imahara, from the show 'Mythbusters. It turns out that he is spending a lot of time with "somebody special" for some time now. It came to light when he was spotted at a friend's wedding in April, and he wasn't alone.
Find out who is this particular somebody, or his girlfriend is. Also, there must be a lot of questions about the former MythBusters star. Get the answer to them all. Also, find out about how he and her girlfriend had a great time at a friend's wedding.
Wedding Guest with His Plus One: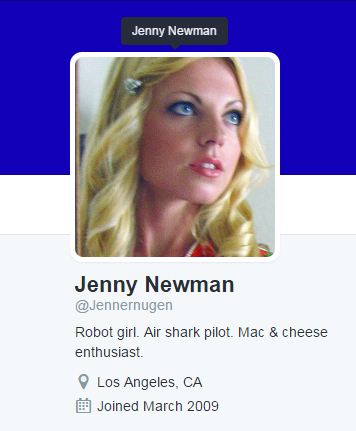 Caption: Grant's cheese enthusiast girlfriend, Jenny
Grant Imahara, was attending a Jewish Wedding of his dear friends, Andrew Fogel and Katherine Walsh, and it looked like he had a blast there. Plus, he had attended the wedding with a partner.
In fact, he had brought a plus one to the wedding. It was his long-time girlfriend, Jenny Newman
Caption: A Group Photo of the Wedding with Grant Imahara and girlfriend Jenny Newman (To his Right)
His Dating History:
The couple has been dating for almost five years now, and they were not hesitating whatsoever to hide their love chemistry in the wedding, as seen in the pictures of the marriage posted on Fogel's Facebook page on April 17, 2016.
Before the wedding ceremony, the close friends and families had gathered together for a funny photo shoot with props. Imahara and Newman also posed together and took some amusing photos.
Caption: Grant Imahara Having Fun with Jenny Newman.
Caption: Imahara and Newman together in an Insta photo.
Caption: Imahara and Newman together in Star War Celebration Live Anthem 2015.
The couple seems to hold an excellent chemistry with one another.  Stalking their social networking posts, we came to the conclusion that they are totally in love.
How did the Couple meet?
We don't know how these two met, but it shouldn't be hard to imagine considering that costume maker Newman is interested in robotics herself. It is a match made in heaven. Simultaneously, Imahara too, being a Robot Designer, is interested in costume making. They two also share a common passion towards Sci-Fi movies, especially Star Wars and Star Trek.
Just look at the sexy General Ackbar costume Newman created especially for Imahara.
There is no news of whether they have been married but attending the wedding of others with a long-time partner always gets you surrounded by speculations. So, maybe we will be able to see them as  "husband and wife" soon. 
The spokesman for McDonald's:
Grant Imahara also briefly became a spokesperson for McDonald's appearing in multiple videos where he gets up close and personal with the making or the authenticity of its products.
These promotional videos that were launched in 2014 intended to answer all the major queries that a large number of people consume. One of the most famous ones has been the making process of 'McNuggets' that were rumored to be very unhealthy.
Caption: What Are Chicken Nuggets Made Of? on October 2014.
Grant Imahara and ex-Mythbuster crew brings us a new project on Netflix
The lovable old team of Grant Imahara, Grant Imahara, Kari Byron, and Tory Belleci is back together, two years after they left Mythbusters and have released a new work of theirs. After the ending of Mythbusters, the old crew took to Netflix, where they released the new pop-science series 'The White Rabbit project.'
The season 1 of the show has already been released on Netflix and critics have rated the show as an improved Mythbusters. The cast previously explained the show as 'Mythbusters in Wonderland, ' and it seems it lived true to the expectations. 
The show is focused on events, stories, and oddities one might encounter when they 'go down the rabbit hole on the internet.' Certainly an interesting concept, for youngsters and old people alike as it discovers stories from the world's most loved/hated place. And certainly, this show will please the crowd that loved 'Mythbusters' and how it was when it was at its peak.
Caption: Grant Imhara and Co presents 'The White Rabbit Project' exclusively on Netflix
Grant Imahara is an actor and Robotic expert of American nationality and mixed Asian-American ethnicity.
Aside Mythbusters, he has been behind the making of various famous robots-themed Hollywood movies like Jurassic Park, Terminator 3 and Star Wars. He hasn't been seen for a long time since he left his show, Mythbusters, of the Discovery network on 2014. 
Presently, He has appeared in a movie 'Sharknado 3: Oh Hell No!' in 2015 and also played the role of Lt. Masaru in Star Wars Renegades. He also is a part of Team USA in a robot battle between America and Japan.