Entertainment
Mix Ethnicity Model Ashley Moore: Reason for Selena Gomez to Diss Boyfriend Justin Bieber?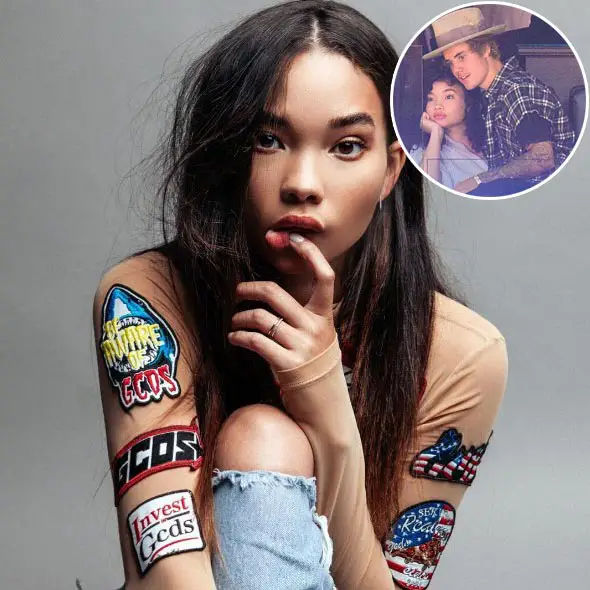 Who wouldn't want to be Justin Bieber's girlfriend? But again who would want to date him when you're so clear about the whole Selena Gomez-Justin Bieber drama? But in a modern world, seems like you fall in love more than once and maybe that is the reason the perfectly imperfect Selena and Justin broke up in the first place.
We've seen Justin grow up right in front of our eyes. From the "Baby" era to turning into a bad boy figure to dating models, actors and singers alike. But one girl, in particular, has caught our eyes. She is non-other than the gorgeous curly-haired brunet Ashley Moore.
Who is Ashley Moore you ask? She is a model who is signed with the Nous Model Management who worked with the likes of Kohl and GQ magazine.
The first time we saw Justin and Ashley together was when they were out on a lunch date in Beverly Hills back in 2013. But Ashley was also linked with Bieber's good friend and rapper Lil Twist and the three were seen together grabbing lunch. So were they dating or was it just a fling like all the other Justin's exes.
Adding fuel to the flame, they were again spotted and this time even cozier together at a basketball game in LA back in 2015.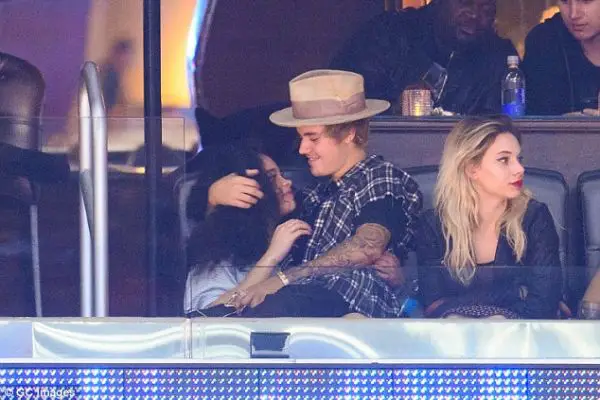 Caption: Justin and Ashley were attending the Clippers-Wizards game, looking romantic and swooned.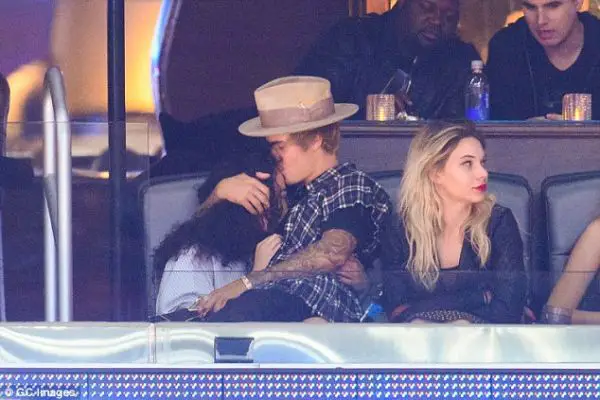 Caption: Justin and Ashley were attending the Clippers-Wizards game, looking romantic and swooned.
Source: dailymail.co.uk (2)
The couple was seen snuggling and chatting while enjoying the game inside a box along with other friends. Interestingly, Justin was caught sitting on Ashely's lap and looked as if he swooned.
But it has been almost a year that story has passed, and both Ashley and Justin have moved on with their lives. Even Selena has moved on with her life. While Ashley and Justin were "hanging out," Selena was dating Zedd. And now, as 2016 is on the verge of ending, the relationships are also ending.
Selena split up with boyfriend Zedd; Ashley moved on to dating the founder of a streetwear line businessman Chris "Drama" Pfaff. And well Justin being Justin has been linked to a few more models, and now it seems like he is dating Sofia Richie, the daughter of singer Lionel Richie. But are they going to last is the question everyone has in their mind. Well as long as these young heartthrobs are happy, nothing should matter.
Ashley Moore was born on July 15, 1993, in Oceanside, California. She belongs to African/Caucasian-American ethnicity. She also has a sister along with her mixed racial parents. She is a model who has modeled for Kohl and was also featured in GQ magazine cover story.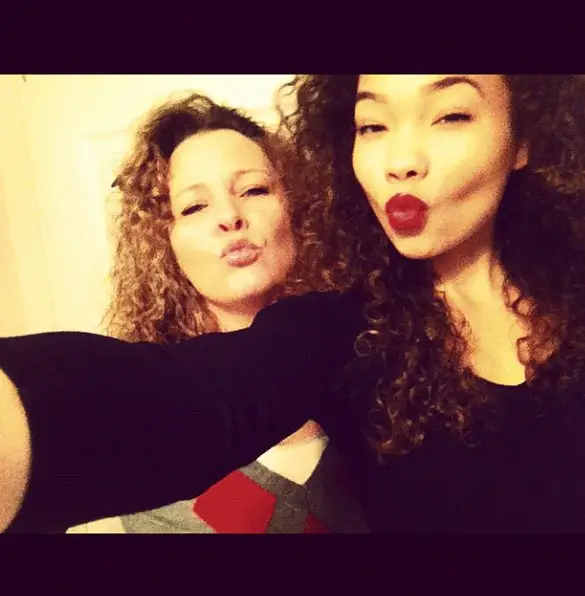 Caption: Ashley Moore with her mother sharing some mother-daughter moment on Mother's Day.
Source: nousmodels.com
The model comes from a military family, and due to her parents work she was forced to move around constantly. In the interview, she talked about her difficulties growing up with so many inconsistency in her life saying,
"I'm from a military family, so I traveled a lot…I was never in just one place. I lived in North Carolina the longest before I moved out here, so I would definitely call that home. I love going home to visit because it's very relaxing and different from here. The pace of life is slower. You know?"
In another interview with Arcadia online she added how her ethnicity made it harder for her to live in NC.
"My ethnicity has always been an issue in my hometown of North Carolina. When I was in school, I struggled because I was too white for the black girls and too black for the white girls…Discrimination doesn't go away. People often racially abusing me online, they assume that I am Asian because of my eyes, fair skin and cheekbones."
Ashley Moore Talks About Taste In Men:
Ashley Moore is profoundly interested in finding a man to keep, and she's into brains a lot more than the face. In an interview with Oliver grand, she talked about what kinda men she liked and what feature she wanted in her lover and revealed that she liked "intelligent guys who know who they are, and know what the want." and added, "I'm definitely a sucker for guys in their workout gear."
She cited RnB/Rap artist Drake as an example stating,
"Drake is hands down one of the most intelligent and humble people I have ever met. It is incredible to watch the way he works."
A woman who wants a man to can keep his ground when it comes to Intelligence is certainly a desirable one, we must agree.