Entertainment
Mixed Ethnicity Actor Blair Redford: Still Dating With Jessica? Current Girlfriend?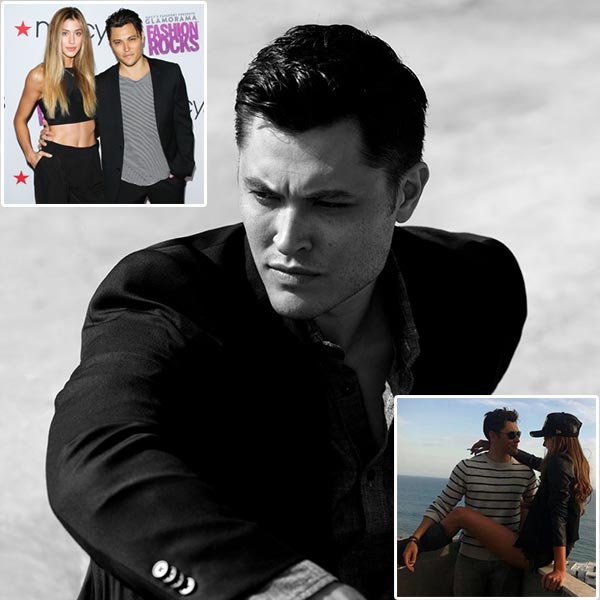 Is Blair Redford available or has the cupid already struck its arrow on him? This might be the question in the minds of those who loves watching the handsome hunk on television. Now let's find out whether he is or not.
The news of Blair dating model/actress Jessica Serfaty was all over the internet. The couple had not been able to keep their hands off each other. From posting cute Instagram pictures to love-filled tweets, they were so engrossed in love. However, nowadays, their Instagram and Twitter seem a little off. Did they break up?
In an interview with Soap Opera Digest in 2007, The Switched at Birth star revealed that he was a single man. But later, the images of Blair and Jessica began surfacing. They were seen doing everything together, like attending award functions to vacationing.
 However, now, it seems like the two have parted ways with no signs of getting back together.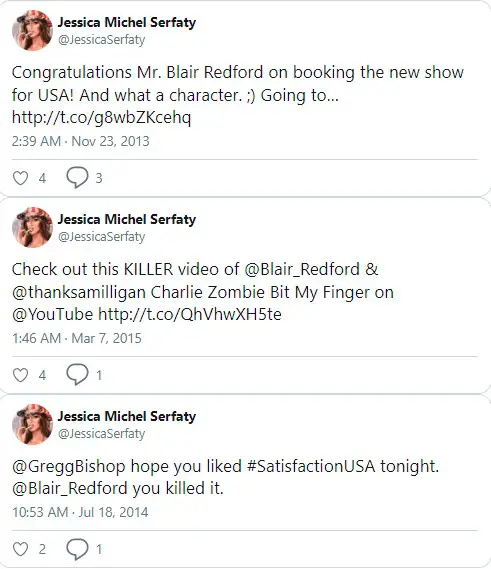 While Blair is busy working on films and television series, Jessica seems busy modeling as seen on her Instagram. Blair, who has been very private when it comes to his personal life, hasn't yet admitted to dating anyone after his breakup with Jessica. Jessica, however, has been linked to a few men. Even before dating Blair, Jessica was married to a pilot, Indira Serfaty, with whom she has a son named Roman.
She was previously dating Joe Jonas of the Jonas Brothers, but now she has been romantically linked with The One Direction member Niall Horan. So you know what this means, right ladies? It means that the Lying Game actor is totally available and maybe looking for a girlfriend.
Blair Redford's Career and Ethnic Background:
Blair Redford started his career after he was granted a seat as a team member for the WB Road Crew by the Warner Bros Company. After that, he appeared in some films and television series as a lead character as well as a supporting character. He is best known for the role Tyler Mendoza in Switched at Birth and Ethan Whitehorse in The Lying Game.
Blair Redford grew up in Georgia. He holds an American nationality and belongs to a mixed-ethnicity since he is of Irish, French, German and Native American descent.
Caption: Blair Redford in an episode of Switched at Birth 2x14 Clip 3 along with Vanessa Marano and DW Moffett, 2013.
Blair Redford To Star in Marven's Newest Superhero Flagship: X-men 'Gifted.'
Blair Redford is now part of the main crew for Fox's newest partnership with Marvel. Although the exact premiere date hasn't been announced yet, it has been set to air soon this year on Fox Mondays at 9/10 Pm Prime Time. Although initially it wasn't revealed which character Redford would be playing, most sources even referring to his role as 'Sam,' it was later leaked that he would be playing Thunderbird. 
Joining him on the show will be Amy Acker, Jason Bremer, Emma Dumont amongst others. 
Blair plays the role of 'John Proudstar' A.K.A 'Thunderbird' who is depicted in the comics as an American-Indian young man with superhuman strength, speed as well as survivability.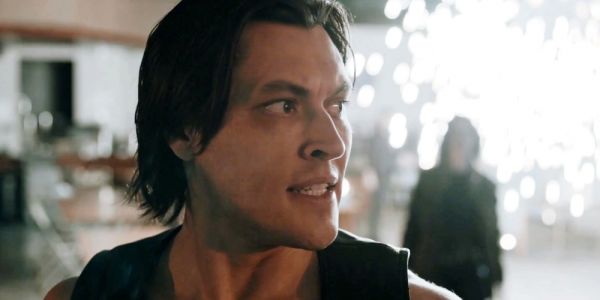 Caption: Blair Redford as 'Thunderbird' in X-Men 'Gifted.'
Photo Credit: screenrant.com
As the hype for 'Gifted' builds up, we expect to see more of Blair while he builds his career and reputation in the big leagues.
Blair was born on July 27, 1983, in Atlanta, Georgia as David Blair Redford. He graduated high-school and started working as a performer, stunts man, in Georgia's Renaissance Festival. He started his career as a member of the WB Road Crew.
He then appeared in a number of films such as The Other Side, The Day the Earth Stood Still, Burlesque, and television series such as The Young and the Restless, Passions, Switched at Birth, and The Lying Game. Recently, he was cast as Simon on the show Satisfaction which aired for two seasons.