Entertainment
Mixed Ethnicity Actress Tiffany Hines: Who is This Hot Actress Dating With?
Tiffany Hines; but for us, she is Birdie Scott from Beyond the Break. However, we along with everyone else is pretty excited to know what exactly is going on with her personal life A.k.A love life because she does not seem to be the kind of person who shares it all. With all our concerns gathered, let's know it all.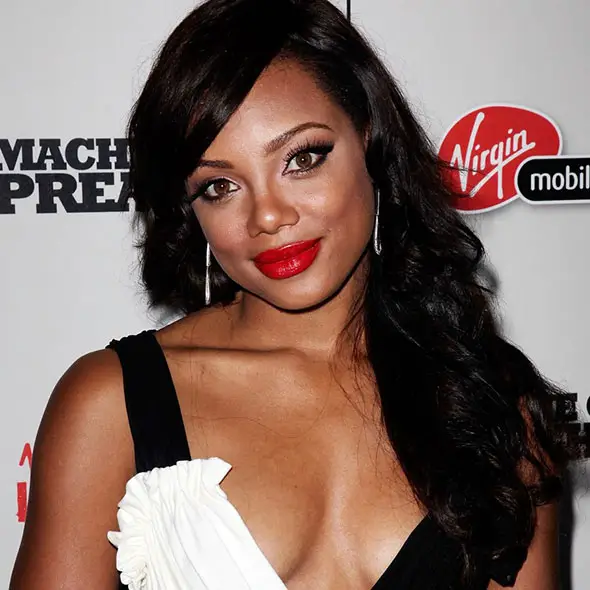 Tiffany Hines, who is best known as Birdie Scott from Beyond the Break, is dating a handsome jewelry entrepreneur, who is also a model. 
According to a source, Tiffany Hines is currently a single woman. Moreover, the specialized dating site couldn't provide her dating history as well
We couldn't believe the site as she is an actress who is both beautiful and hot at the same time. So we looked up inside anything that could lead us to know more about her relationship status; prior and present.
Secret Boyfriend? Dating?
We have news for all the guys out there. When we stalked her Instagram account, there weren't many photos that could indicate if she had a boyfriend. Maybe she didn't want to flash her love so explicitly on her Instagram account, but she did spill the beans on Twitter.
She tweeted in 2012 that everybody should follow her boyfriend Lucas Goossens, who is a Jewelry designer and a model, with hashtag #MyBoyfriendsAModel
 On March 16, 2016, she posted a picture on her Instagram account and made us clear that they are dating. Tiffany posted a picture from her brunch date with her boyfriend, Lucas Goossens. Here it is.
Caption: Tiffany Hines with boyfriend Lucas Goossens enjoying a brunch date
Tiffany Hines' Short Bio:
Tiffany Hines was born to father David Hines and mother Deborah Hines on September 3, 1983, in Ohio, U.S.A. She currently ages 32 years old. She has a black (African-American) ethnicity and American nationality. She attended the University of Cincinnati.
She has also appeared on television series such as Grey's Anatomy, Heroes, Criminal Minds, and many others. However, despite all her work, Tiffany is best known for her role as Birdie Scott in Beyond the Break (2006-2009).
Currently, Tiffany is playing the role of Kelly Baptiste in the horror drama titled, Damien. She is also featuring in the movie Toni Braxton: Unbreak My Heart as Tamar Braxton.