Entertainment
Mixed-Media Marriage of Lesley Stahi With Her Husband, Her Daughter And Cancer Issue
We have been supplying you with all the information available about the personal life of different Television personalities until now. Not all of them are as open about their private life as the one we are covering right now. Learn about the personal life and much more than the 60 minutes correspondent Lesley Stahl.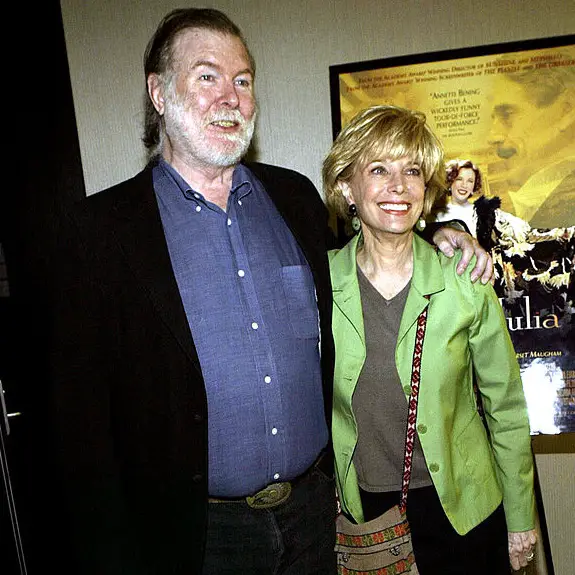 Let's learn about the private personal life of the 60 Minutes correspondent Lesley Stahl.
You may have known her well as a journalist, but what about her real role a mother and wife?  Also, learn her views on cancer?
Her Married Life, Husband, and Daughter:
She has been married to fellow journalist Aaron Latham since February 1977. They kept their wedding very low key. The wedding took place after she was pregnant with her first daughter. She later gave birth to her second daughter Taylor Latham on September that very year. The family currently reside together in New York City.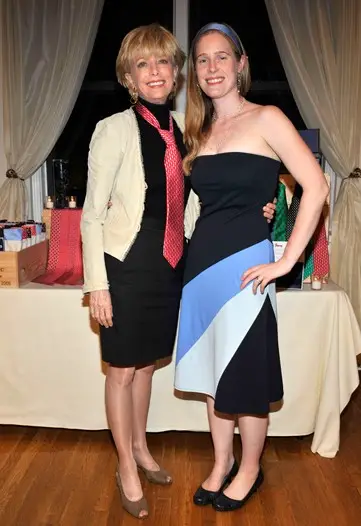 Caption: Lesley Stahl and her daughter Taylor Latham on October 2008
Source: liverampup.com
Taylor later married husband Andrew Major sometime in 2007 and started a business together. They opened a luxury line of wine-themed clothing called 'Our Little Barrel.'
Lesley's daughter Taylor gave birth to the two daughters, Jordan born on January 20, 2011, and Chloe. Here is a picture of Lesley with her grandkids.
More about her Husband:
Her husband Latham was born in the small town of Spur in Texas, USA, to a high school football coach father and grammar school teacher mother, who holds a P.H.D from Princeton.
He first interacted with his wife, Lesley when he was scrounging for the Watergate anecdotes. He had been suggested to contact Lesley, but when he did, he just got a cold reply saying, "How dare you to call me at home? If you want to talk, call me tomorrow at the office". So, they agreed to meet the next day, but not before looking each other up. Latham clearly remembers saying to himself "She's so beautiful."
However, they did not think anything about their relationship for a long time. Lesley was engaged elsewhere in her love life, and the two weren't romantically involved until they were discussing about whether Nixon would quit or not and after he did, they started looking at each other differently and thus began their life together.
Cancer Battle:
Nobody likes the idea of cancer in life including Lesley Stahl. There has been very less time that the correspondent has had a chance to speak on the matter. She did, however, have the chance to report about the high drug prices for cancer medication in America and law denying it too many deserving patients who can't afford the medications. She attacked the matter very diligently.
Caption: The Kanzius Machine treatment for cancers!!! 60 minutes Lesley Stahl reporting on 10/18/2009
At the end, we can easily conclude that not only is Lesley Stahl a great journalist but equally nice mother, loving wife and a respected person. Her journalistic life must be at its peak as well considering her huge salary that sums up to her estimated net worth of approximately 20 million dollars.