Entertainment
Beautiful Model Daria Werbowy's Dating: Left Modelling for her Boyfriend? Her Hair and Tattoo Too
It is the heart-throb of every guy we are talking about. Today we have Daria Werbowy who has everything perfect on her. From her hair, eyes, that sleek but yet breath-taking body and the face that makes most guys out there skip a heartbeat. Our aim today is to know more and more about this beauty.
Daria being a supermodel must have a lot of attention on her but to whom she gives her attention is the matter of our concern. According to a source, Daria was in a relationship in 2004 with Josh Hartnett who is an American actor and movie producer. The couples might have dated for long because they were seen together till 2011.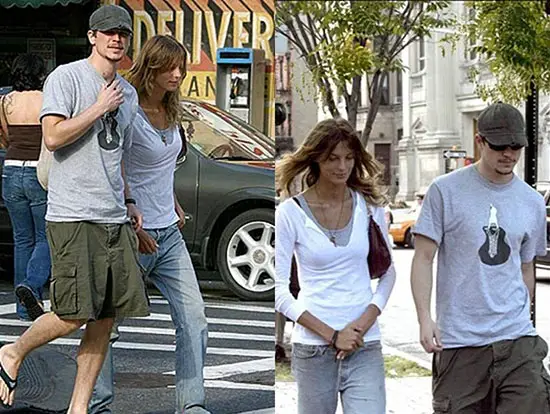 Caption: Daria Werbowy with boyfriend Josh Hartnett in 2011.
Source: flickr.com
However, it seems like 2011 was the year they split because, since 2012, Josh has been in a relationship and was dating with Tamsin Egerton who is a fellow actress and in 2015, it was announced that the couple welcomed their first child in late November 2015.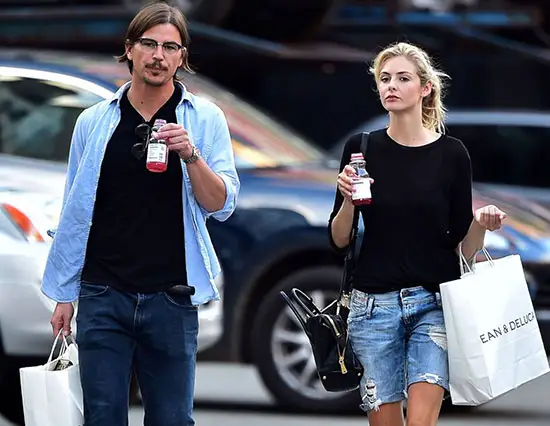 Caption: Josh Hartnett with Tamsin Egerton.
Source: movietvtechgeeks.com
Not only Josh had found the love of his life as in an interview with dailymail.co.uk in 2014 when Daria discussed her taking a break from modeling 2 years ago because of she "physically and mentally couldn't handle it anymore." She said,
'I took a risk a couple of years ago where I decided to do the minimal amount that I could get away with because I physically and mentally couldn't handle it anymore. It's like, you have everything you want, what you dreamt of is coming true, you can't buy anything else to make you happy, so then you think, Well, what else is there? And you have to leave.'
After taking her desired leave from modeling, she began traveling places and eventually ended up settling in Cork, Ireland, where she lived with her boyfriend who is a carpenter. She explained,
'Never in a million years did I think I'd be living there, but I never thought I'd be a successful model either. I never thought I'd fall in love with who I'm in love with.'
However, it was with an interview with telegraph.co.uk where she gave a slight hint of what her boyfriend's name was. She refused to name her boyfriend but politely said "He's called Tom" over the phone. As she is much of an outdoor person, she and boyfriend Tom went on a 3 month trip to Northern-India where she toured on a motorcycle.
Between all this secret boyfriend thing, there is a slight chance of her having a lesbian attitude because, in an interview with Harperbazzar.com in Jan 2014, she said,
"I love Sinéad O'Connor. She's part of the reason I went to Ireland, I think, subconsciously. I love the letter she wrote to Miley Cyrus. It was brilliant."
The way she said 'I love Sinéad O'Connor' did raise some questions but when we look at Sinéad, who according to Wikipedia is married for four times and now is a grandmother from her son Jake Reynold and his girlfriend welcomed a baby boy in 2015. This leaves us questioning whether she is a lesbian or not. For now, till she comes up revealing everything, we will have to believe her boyfriend's name is Tom as she mentioned earlier.
Given the fact that she travels around very often, she is also a sailor and has even sailed across the Atlantic in 2008. She loves sailing and ships so much that she even has a somewhat anchor shaped tattoo on both her hands.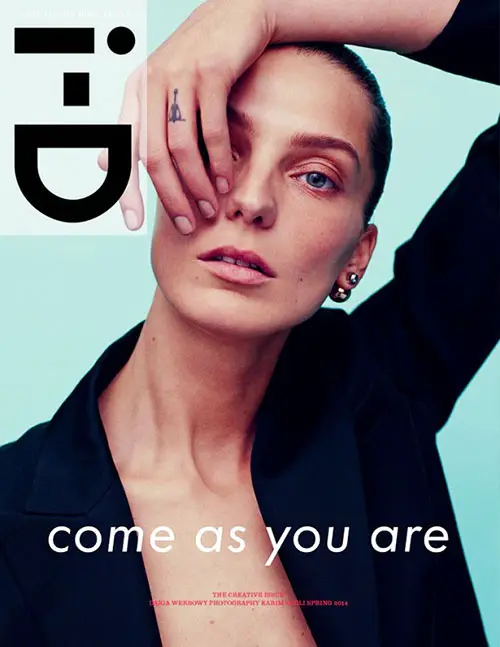 Caption: Daria Werbowy with an anchor shaped tattoo on her finger.
Source: trendsylvania.net
Daria Werbowy's Short Bio:
Daria Werbowy was born on November 19, 1983, in Krakow, Poland and currently ages 32 years old. Her family moved to Canada when she was 3 years old, and she currently holds multiple citizenships of Canada and Ukraine.
At the young age of 14, Daria signed with Susan J. Model & Talent Management. She managed to grasp attention after she signed with IMG and during the first season she was named the face of Prada. Since then she has top notch clients like Prada, Chanel, Dior, Lancome etc.
However, she is best known as a spokesperson for Lancome which is a French beauty brand. Although she is currently on a break from her modeling career her demand is more than ever. It's all up to her to take the choice and as always, we will know about it when she does.