Entertainment
What Is Morgan Fairchild Doing Now? Career, Net Worth & Facts
Morgan Fairchild is an actress best known for Friends (1995-2001), The Seduction (1982), Search For Tomorrow (1973-1977), and Flamingo Road (1980-1982). One of the most successful actresses of her time, she has her name credited in over 150 films, series, and TV productions.
Morgan is further known for conveying a glamorous image, mostly portraying rich, sophisticated characters. 
Initiation Of Career
The actress started acting from a very young age. Her mother enrolled her in drama lessons after she was too shy to give a book report in class. 
Friends'Rachel Green:- Justin Theroux And Wife Split! To Remain F.R.I.E.N.D.S With Jennifer Aniston
She began performing in children's plays once she was ten and later did dinner theater and stock productions. Deciding to pursue a career in television, she moved to New York in 1973. Just six weeks after her relocation, she landed a role in Search For Tomorrow.
Morgan Fairchild's Bio & Age
The actress was born as Patsy Ann McClenny on 3rd February 1950 in Dallas, Texas. Her mother, Martha JaneHart McClenny, was an English teacher at Richardson High School in Richardson, Texas, and her father is Edward Milton McClenny.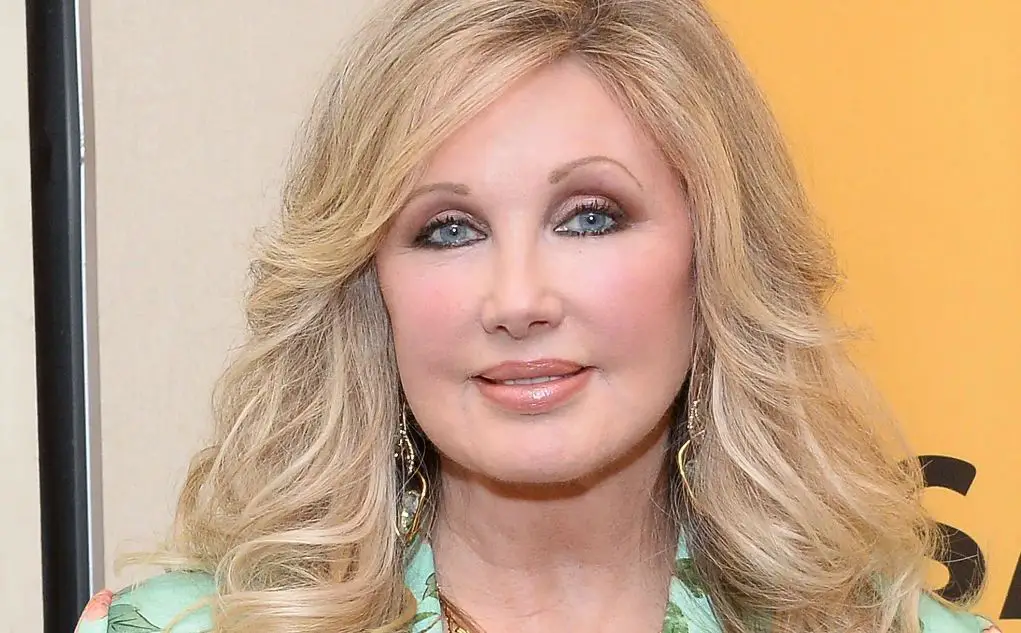 Morgan Fairchild (Photo: Soap Opera Digest)
Morgan also has a younger sister named Cathryn Hartt, an actress who played in Pink Motel (1982), Futureworld (1976), and The Seduction (1982).
Ex-Husband
Morgan Fairchild was previously married to Jack Calmes, an inventor, producer, executive, and musician. They tied the knot on 18th November 1967 before going their separate ways on 28th February 1973. The duo has no children together.
Jack passed away on 5th January 2015 in Dallas, Texas.
Net Worth
According to celebritynetworth.com, the actress has a net worth of $20 million.
Interesting Facts
Morgan's mother passed away on 4th May 1999 because of a stroke.

She has contributed to helping raise stroke awareness.

Her first name is taken from the title character of the David Warner comedy film, Morgan! (1966).

Named "One of the 10 Most Beautiful Women in the World" by Harpers Bazaar in 1982.

Morgan Fairchild was inducted into the Texas Film Hall of Fame in March 2008. 

She was a celebrity spokesmodel for Old Navy stores from 1997 to 2004. 

The actress co-wrote and published the beauty book, Morgan Fairchild's Super Looks (1984).