Entertainment
Movie Star Dana Wheeler-Nicholson: Married to Director Husband, Planning for Children?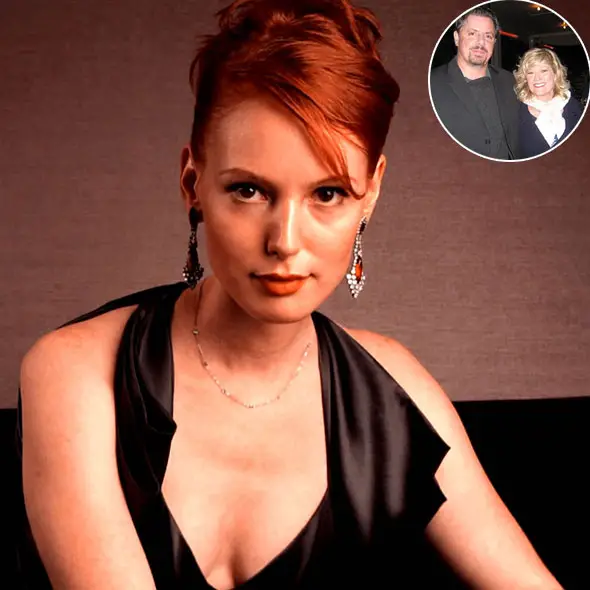 Dana Wheeler-Nicholson, the actress from, Fletch rolled out to be our topic of discussion today because there is something peculiar about her love life. Information related to her personal life is available, but mysteries have their way in too.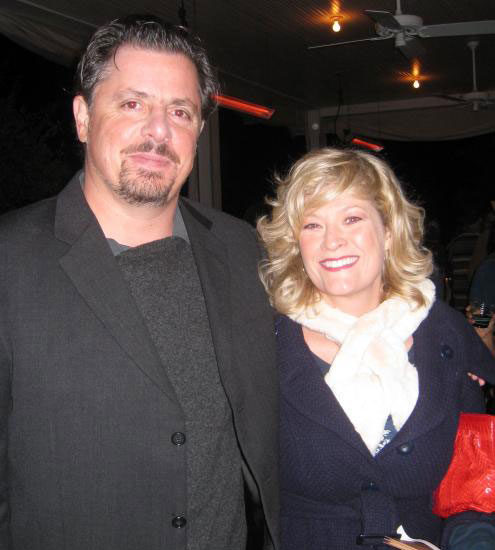 Caption: Dana Wheeler-Nicholson with husband Alex Smith in an interview with C47 Huston in 2011.
Source: livrampup.com
Married Life, Husband, and Children:
Dana Wheeler-Nicholson is married to Alex Smith who is a profound film director. However, the mystery is, nobody knows when the couple tied the knot. The secretly married husband and wife have decided to keep this piece of information a sworn secrecy. However, their relationship could not stay a secret itself because of their inter-related career i.e. relation of an actress and a director.
One of Alex's movie in which he has cast his wife is Winter in the Blood as Malvina. They worked together for another movie called, "Dance with the One" in which Alex was the producer, and Dana played the role of Mary. About this movie, the husband and with together had a chat with C47 Huston in October of 2011.
Texas Producer Alex Smith and Actress Dana Wheeler-Nicholson talk to C47Houston.
We later came to learn that this was not the only relationship Dana Wheeler-Nicolson has ever had. Before she got committed to Alex Smith, she was is four different relationships.
Dana Wheeler-Nicholson's Boyfriend and Dating History:
According to a source, these are the following relationships that Dana Wheeler-Nicholson has ever had.
1. Timothy Hutton
In 1985, Dana Wheeler-Nicholson was dating with Timothy Hutton who is an actor and director.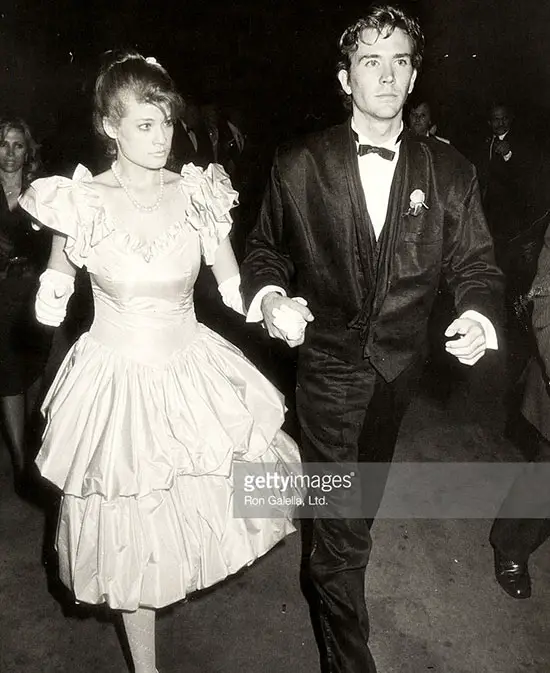 Caption: Dana Wheeler-Nicholson and Timothy Hutton during 56th Annual Academy Awards in Los Angeles, California on April 09, 1984.
2.  Eric Roberts
In 1985, Dana Wheeler-Nicholson dated Eric Roberts who also an actor. The couples were seen together till 1986.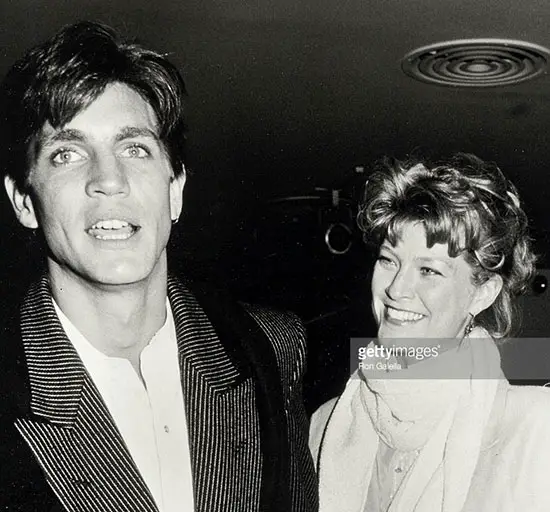 Caption: Eric Roberts and Dana Wheeler-Nicholson at the screening party for 'Runaway Train' on January 7, 1986, in New York City, New York.
3. David Duchovny
Later in 1995, she moved to David Duchovny. However, their relationship only lasted for about a year.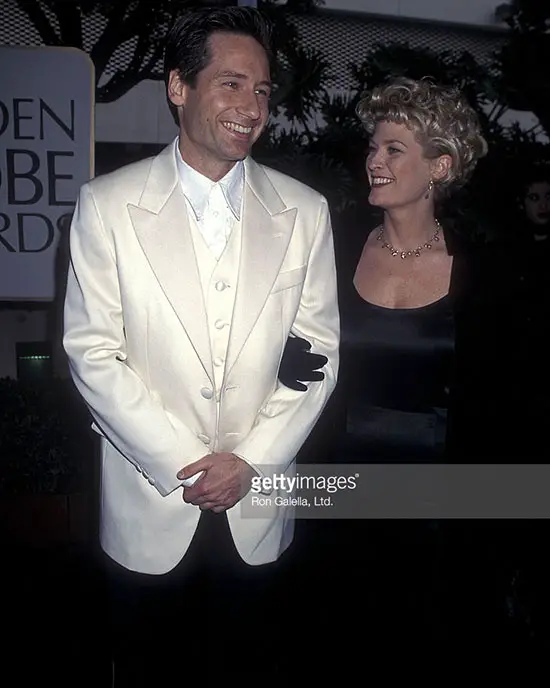 Caption:  David Duchovny and Dana Wheeler-Nicholson at the 53rd Annual Golden Globe Awards at the Beverly Hilton Hotel in Beverly Hills, California on January 21, 1996.
4. Nick Chinlund
The last on this dating list is Nick Chinlund with whom the dating started in the year of 2002.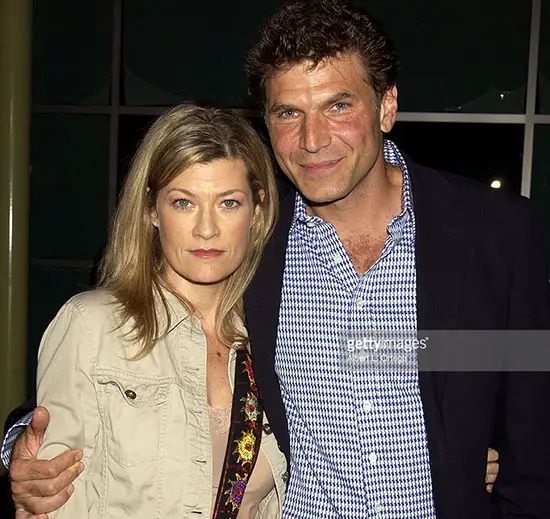 Caption: Dana Wheeler-Nicholson with Nick Chinlund in October 2002.
Source: gettyimages.com (4)
This sure is a long list of relationships, but now Dana seems to have found peace in her love life with husband Alex. However, there has been no news about this marvelous actress getting pregnant or already having a child.
 She is not so much of a secret revealer to tell everyone about her plans on having children. We will just let you know if she talks about having children and if anything goes out of track in their life i.e. divorce which is unlikely to happen.
Dana Wheeler-Nicholson's Short Bio:
Dana Wheeler-Nicholson was born on October 9, 1960, in New York and now ages 55 years old. She is often known as the granddaughter of the American comic Publisher Malcolm Wheeler-Nicholson who founded the DC comics.
Her career in film started with the Little Drummer Girl as Katrin in 1984. She then got the role in a movie called Fletch as Gail Stanwyk for which she is still well known for.
Last year in 2015, she was seen in the movie called 6 Years as Joanne Mercer and in a television series called Nashville as Beverly O'Connor in a recurring role. What she is doing now hasn't come to light, but she is expected to be seen again in Nashville.