Entertainment
Multi-talented Frank Skinner Enjoys Fatherhood With His Son and Partner, Plan to Getting Married?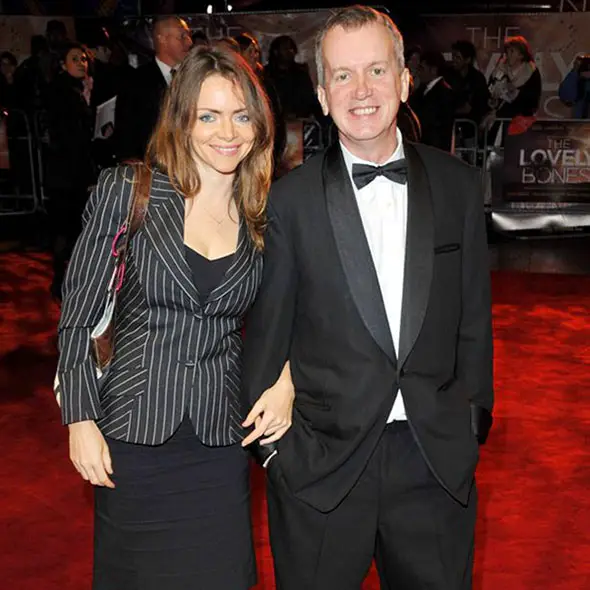 Multi-talented Frank Skinner Enjoys Fatherhood With His Son and Partner, Plan to Getting Married?
Entertainment
Some people believe that marriage can place a hoodoo over their relationships. They believe it is not actually necessary to get married to spend lives as husband/wife and start a family.
It can all be done if one is in love with the other and is ready to spend the rest of their life together. With all this being said, let's talk about Frank Skinner, the multi-talented personality who has always made us laugh.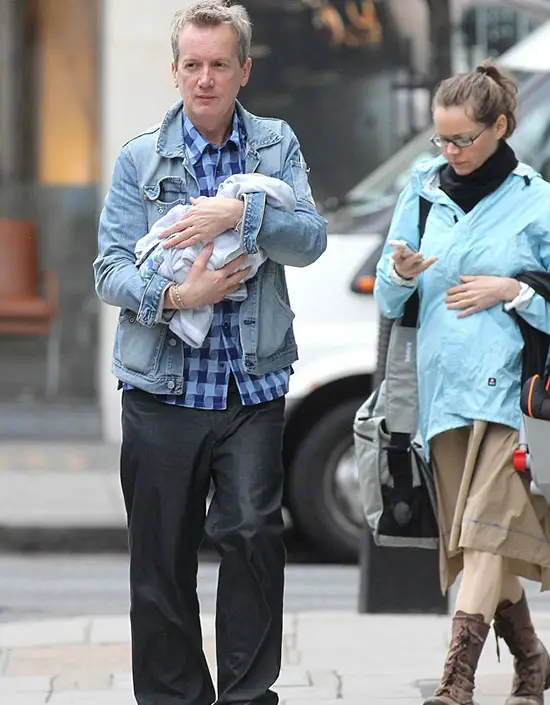 Caption: Frank Skinner walking with his partner Cath Manson while holding his son Buzz Cody on 2012
Source: dailymail.co.uk
At the age of 59 years old, Frank Skinner should be a married man with a gorgeous wife and kids, but the comedian has chosen a different path.
Apparently, he is not married, not till now. He has been living his longtime girlfriend/partner Cath Manson, a comedy agent.  
Started Dating Since 2003:
The couple started dating while Cath was a receptionist at his management company Despite the fact that they don't share a legal husband and wife relationship, they welcomed a baby son in March of 2012 named Buzz Cody.
Frank named his son after the famous personality Buzz Aldrin, who is the second man to walk on the moon, and Buffalo Bill Cody who is one of the greatest showmen of all time.
Now, let's talk weather the cohabitating couple has any plans on getting married or not.
Cath Mason to be Frank's Wife soon?
 It turns out that Cath is the one turning down the marriage proposal by Frank,
To count it all, Cath has turned down four of Frank's proposals. With Dailymail in 2014, Frank said,
'I've asked her four times to marry me but she keeps turning me down. She doesn't believe in marriage, but I do. I will keep trying.'
There were times in their relationship when things did not look too good. They were constantly splitting and making up, which led them to a relationship counseling. Frank said,
"For the first 10 years it was on–off and very volatile. Neither of us thought we could bring a child into that.  We once split up because we disagreed about the colour of my hair! So I did two commitment things – I asked her to move in and said let's have counselling [about six years ago]."
After the counseling, things started to be much better, and here they are now with us as a happily unmarried couple.
On one hand, Cath has no intentions of getting married and on the other hand; Frank has no intention of giving up. Here we have quite a determined couple.
Frank Skinner's Short Bio:
Frank Skinner (age 59 years old was born on January 28, 1957, ) in England. He joined the Warley College of Technology and got 4 in A-levels. He later joined Birmingham Polytechnic and graduated with a degree in English in 1981. He then got his Masters degree in English Literature at the University of Warwick.
After graduation, he took the job of a lecturer in English at the Halesowen College. He later performed his first stand-up gig in 1987.
He has worked with many other performers, but he is notably seen with David Baddiel. He has been seen with Baddiel on the popular late night entertainment show Fantasy Football League, and also on Baddiel and Skinner Unplanned. The duo also wrote the football song 'Three Lions'.
During his career, he has worked as a writer, TV, radio presenter and actor. In 2015, he regularly appeared on the TV show "Taskmaster."
He has appeared in "National Treasure (post-production 2016)", "Room 101 (1995-2016)", and has also acted as a writer for "Room 101 (2012-2016)." According to standard.co.uk, Frank has a salary of £150,000 and has a net worth (estimated) in low millions.