Entertainment
Multi-Talented Personality Ed Lover: Divorced With First Wife, Married Again?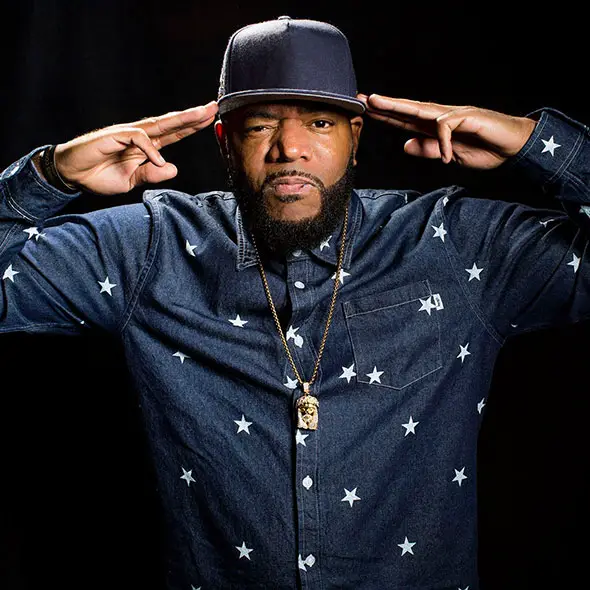 For someone who is so multi-talented, keeping his personal life balanced might not be that much of a big issue. Today we are talking about Ed Lover. Why are we labeling him as a multi-talented personality? It is because Ed Lover is a rapper, actor, musician, radio personality and a former MTV VJ. So, now you agree with us. Now, let's discuss why we are actually here for.
Married Life, Wife, Children, and Divorce History!
According to answers.com, Ed Lover was married to a woman named Kim. Apart from her name, anything else is unknown. There is no information available about his marriage details. The couple had two children together along with some more children from two other women. However, the couple got divorced after his wife Kim found out that Ed was cheating on her over Tamala Jones.
This piece of information is not verified by Ed Lover given the fact that he is very private about his personal life. No dates of his divorce with Kim is recorded neither he has seen with his first wife anywhere.
He might not be seen with his wife, but he did talk about his wife and children. Three years ago in an interview with Hellobeautiful.com, he was asked a what would he bring if he was to be stranded on an Island to which he answered shortly,
"Music. Music keeps me going. My children and my wife."
 After a couple of other question, he was asked his last moment of lust to which he said,
"Oh, last night me and my wife got it on! It was crazy! I love my wife. I have the most beautiful wife in the world, yo. My wife is 43-years-old and she looks better than any 25-year-old in the country, so I lust after her all the time. So lust in my house is alive and well!"
It just left us to wonder what was the need to cheat when he had a  wife like that.
Married Again?
Now, people are quite curious to know if Ed Lover has married again or is staying single till now. Well, according to Rollingout.com, Ed Lover was seen with his wife (new) at a birthday bash for Ed hosted by DJ Nabs in February this year.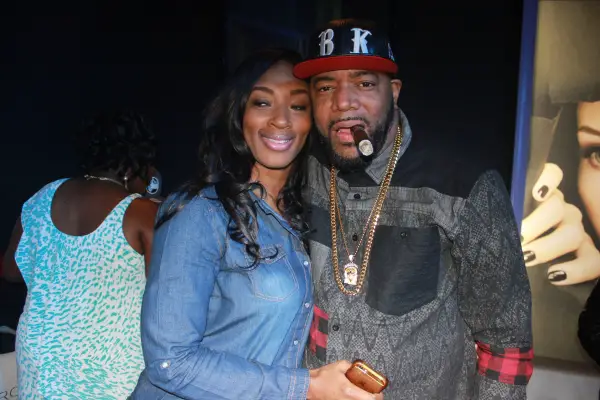 Caption: Ed Lover with his wife on his birthday bash in February 2016.
Source: rollingout.com
However, Ed like before has not disclosed any information about his personal life. He has not said if he now has a girlfriend or is married secretly. There are people who think Ed might have a gay sexual preference but a majority of people think this as a fake rumor.
Ed Lover's Short Bio:
Ed Lover (born James Roberts) was born on February 12, 1963 (age 53 years old) in Hollis, United States of America. At the very beginning, he was part of hip-hop collective called No Face. During his career, his catch phrase ''C'mon, son!'' became very famous and became known for being the co-host of the weekend version of MTV's hip hop music program called "Yo! MTV Raps Today"  with partner André "Doctor Dré" Brown, hosted by Fab 5 Freddy.
Later, in 1993 he also hosted a very popular radio show alongside Dr. Dre called, Morning Show with Ed, Lisa, and Dre. In 2009, Ed created a series on Youtube titled his popular catch phrase "C'mon son!" in which he criticized acts of celebrities.
He has also played in movies like Who's the Man? (1993), Undisputed (2002), and Gunmen (1993). He has currently appeared in a number of TV series and documentary namely, "The Eighties," "Unsung," "Oprah: Where Are They Now?" and "We're Still Here (Now)... A Documentary about nobody."
Information about his current work is missing and as of 2016, he has a net worth of $5 million dollars